In 2022, it seems like everyone is talking about MagSafe card holder wallets these days.
In case you're not familiar with them, they are ultra-minimalist wallets that carry at least 2 – 3 cards and attach magnetically to the back of your iPhone 12, 13, or 14.
They're called MagSafe wallets because they work with Apple's proprietary MagSafe technology.
There are more than a dozen MagSafe card holder wallets to choose from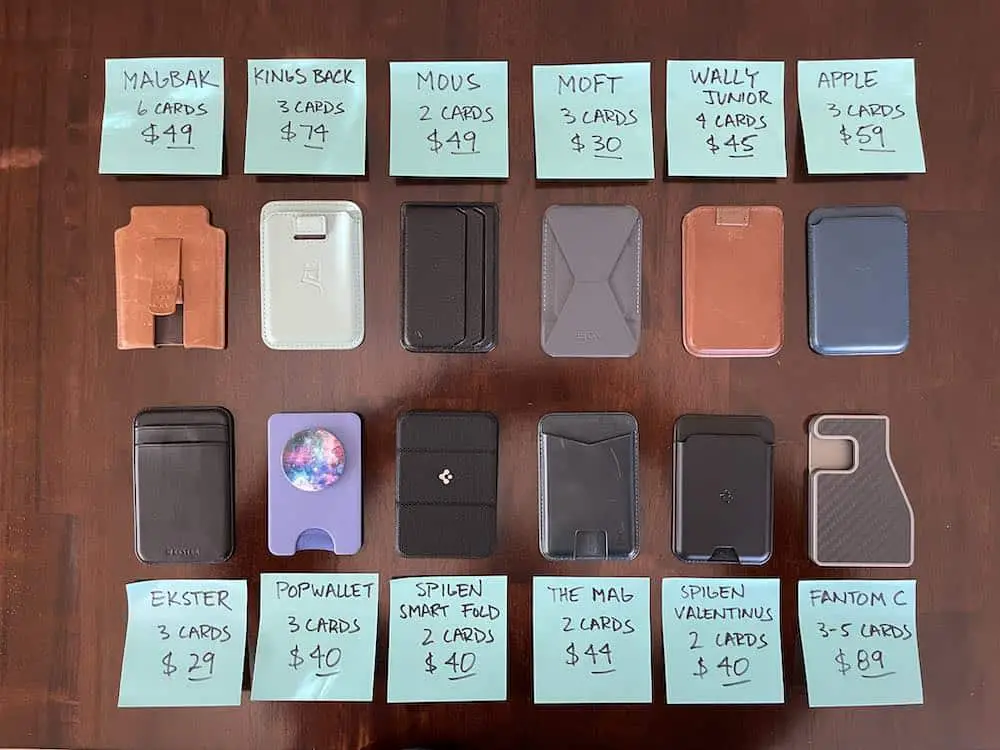 Most MagSafe wallets are about the same dimensions, roughly 2.5 x 3.75 inches. For the most part, they are all designed to fit on any iPhone 12/13, from the Mini up through the Pro Max.
Some of them hold up to 6 – 7 cards, like MagBak and Peak Design, but generally 2-3 cards and a bill of cash is about max for most others.
I usually carry one credit card, a driver's license, and a $20 bill that I fold over twice. That's all I need 95% of the time. 
What unifies them all is that they attach magnetically to the back of an iPhone 12 or 13. 
These are my favorite MagSafe wallets.
| | | | | | |
| --- | --- | --- | --- | --- | --- |
| | | | | | |
| | | | | | |
| | | | | | |
| | | | | | |
| | | | | | |
| | | | | | |
| | | | | | |
| | | | | | |
| | | | | | |
| | | | | | |
| | | | | | |
Magsafe wallets need an iPhone 12 or newer and a Magsafe compatible case
Many MagSafe card holder wallets will attach to a "naked" iPhone 12 or 13. But in practice, the majority of us put a case on our phones to protect them.
MagSafe wallets and all other MagSafe accessories (like chargers, car mounts, etc.) require a case that is MagSafe compatible. This means is has another MagSafe magnet array built into it. A plain case not made for MagSafe just won't cut it.
I use an Apple MagSafe silicone case with my iPhone 12 and 14 Pro. This case works great with all MagSafe wallets and other accessories and it has nice grippy feel to it. And since it's made by Apple, I know it's going to work in the MagSafe ecosystem.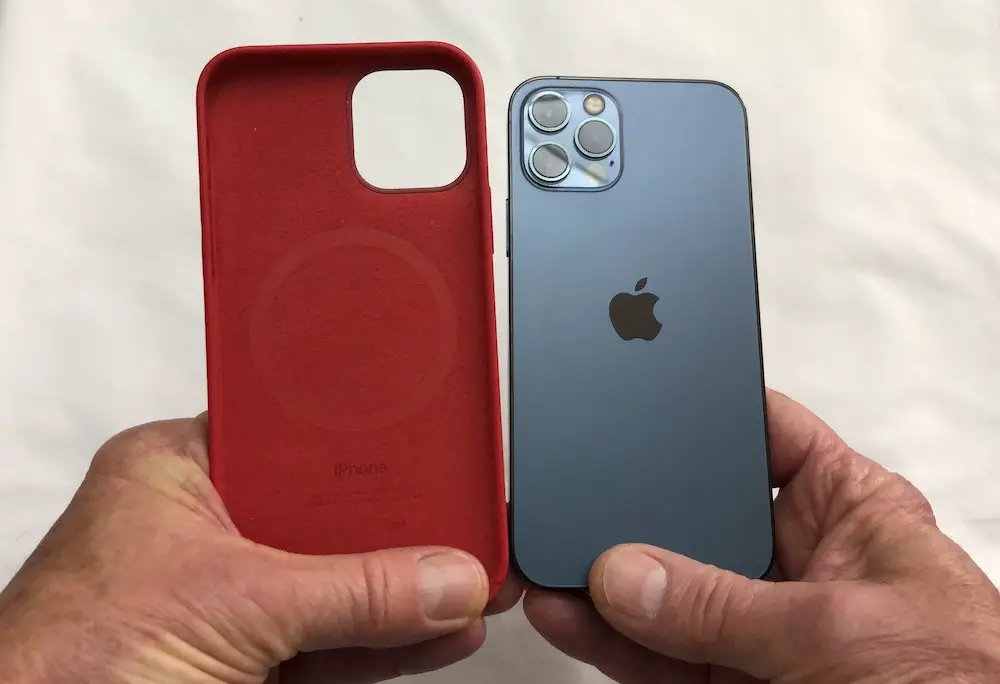 But there are also dozens of other of manufactures besides Apple who also make MagSafe compatible cases.
I put together a quick list of MagSafe compatible cases for iPhone 12/13 here.
Keep in mind that MagSafe technology is only built into the iPhone 12 and 13. Older phones from the iPhone 11 back to the iPhone 8 can still charge wirelessly, but they lack the MagSafe aligning magnets of the iPhone 12 and newer that hold MagSafe accessories like wallets.
A MagSafe wallet is always attached to your phone
My favorite part of carrying a MagSafe wallet is that it's always attached to my iPhone. As long as I remember my phone, my wallet never gets left at home. That means I only have to remember one thing rather than two.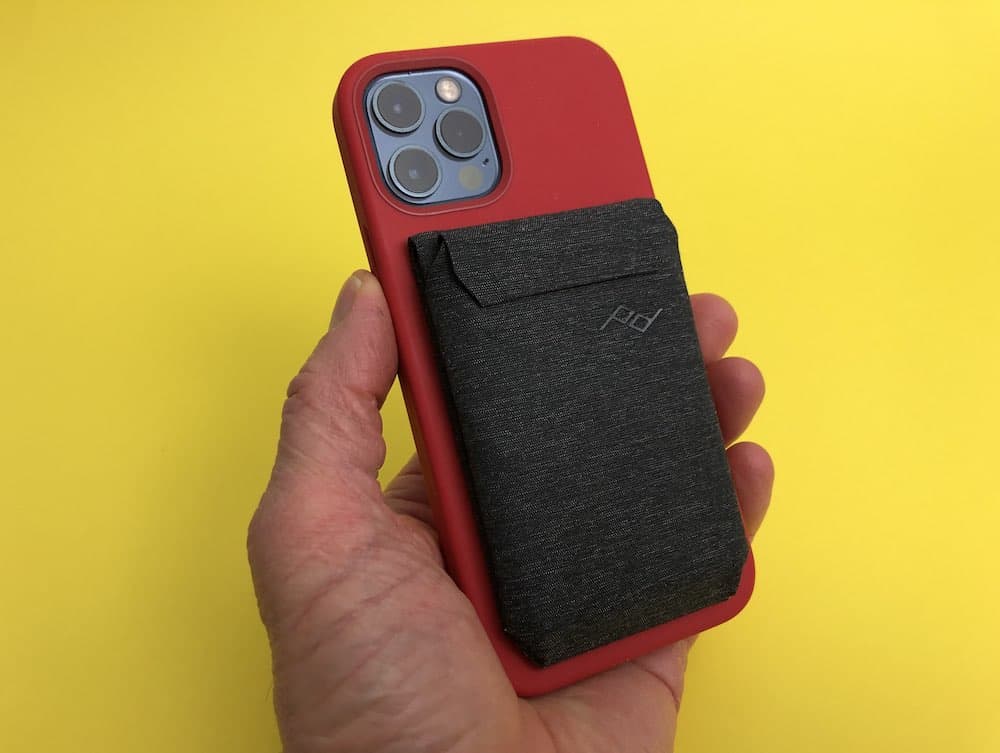 The only time I forget my wallet is in my car. That's because I have to remove the wallet first to place my phone on the MagSafe charging mount that's attached to my car vent.
I have yet to develop a reliable system that reminds me to re-attach the wallet to my phone when I get out of the car. Any suggestions?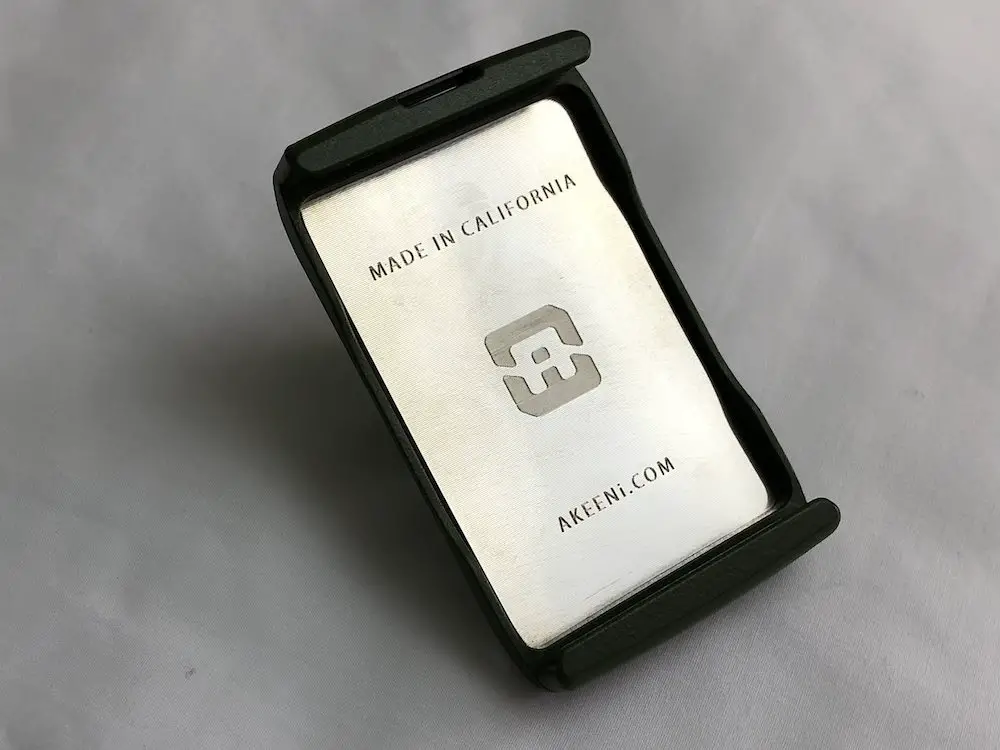 The Akeeni XSTO is my favorite card holder wallet for carrying all the extra things a MagSafe wallet can't handle. I often keep this locked up in my car. (Don't tell anyone.)
Some MagSafe wallets also have grips and kickstands
Most MagSafe wallets are super thin and the extra thickness it gives your phone is barely noticeable. 
Magnet strength of the various MagSafe wallets varies, but by and large, the magnet is strong enough that the wallet stays on your phone in most situations.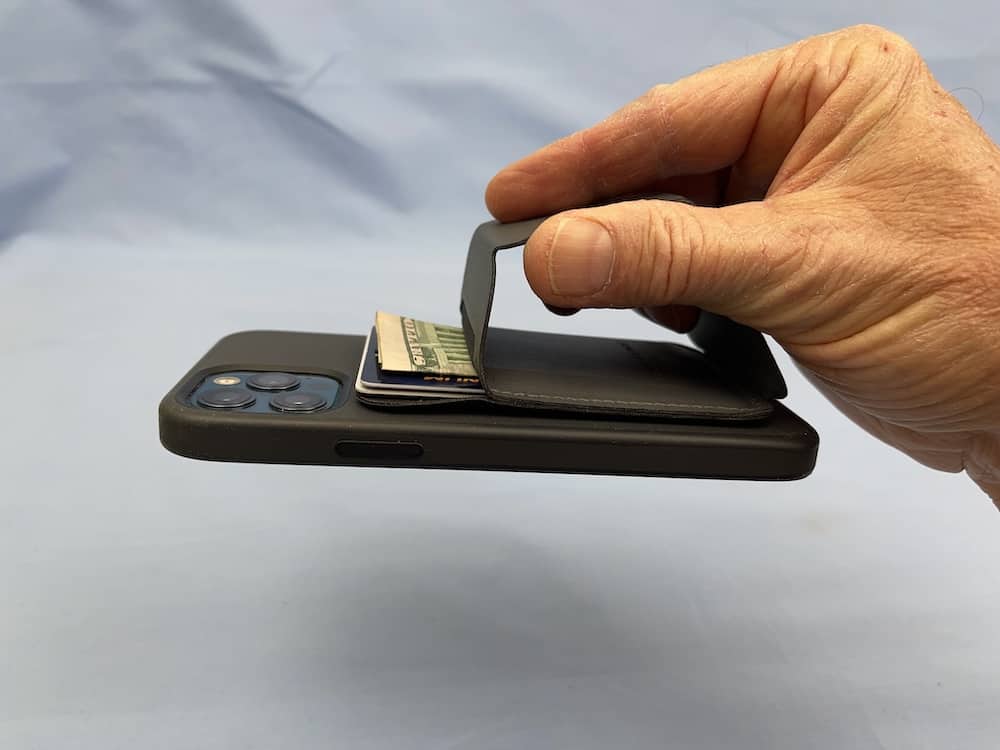 Moft is my overall favorite MagSafe wallet because it folds into a kickstand for all viewing configurations, including portrait, landscape, and floating. 

The Spigen Smart Fold wallet and the Peak Design Mobile wallet also have kickstands but they're not quite as versatile or stable as the Moft.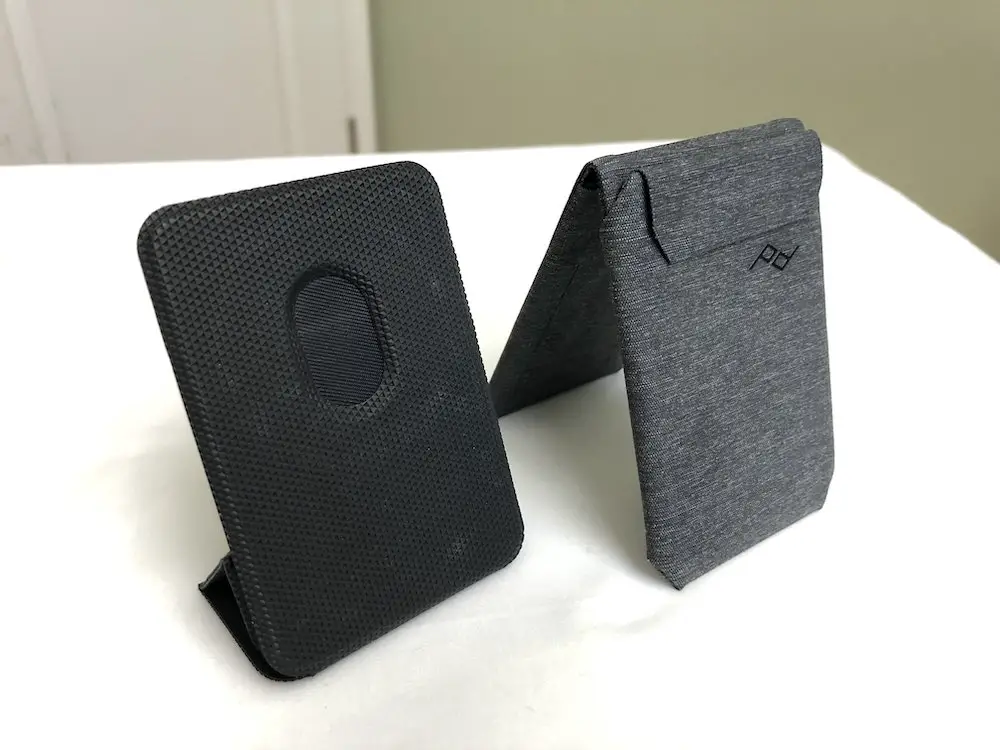 I also really like the Distil Union Wally Junior and the Kings Loot Kings' Back because they both have pull tabs for quick access to your cards.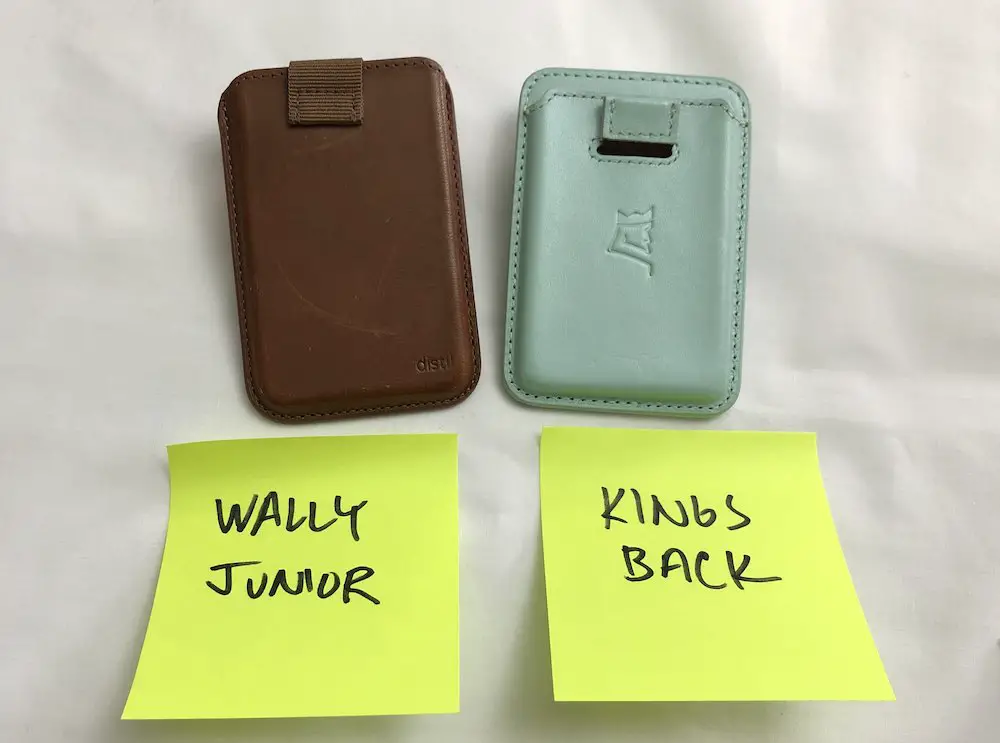 I lean more towards the Kings Back, though, because it has a much stronger MagSafe wallet than the Wally Junior. I recently spoke to Distil Union and they are planning to improve their magnet strength in their next production run.
The Magbak and the PopSocket PopWallet give you ways to hold your phone with having to actually touch your phone. I like this feature a lot.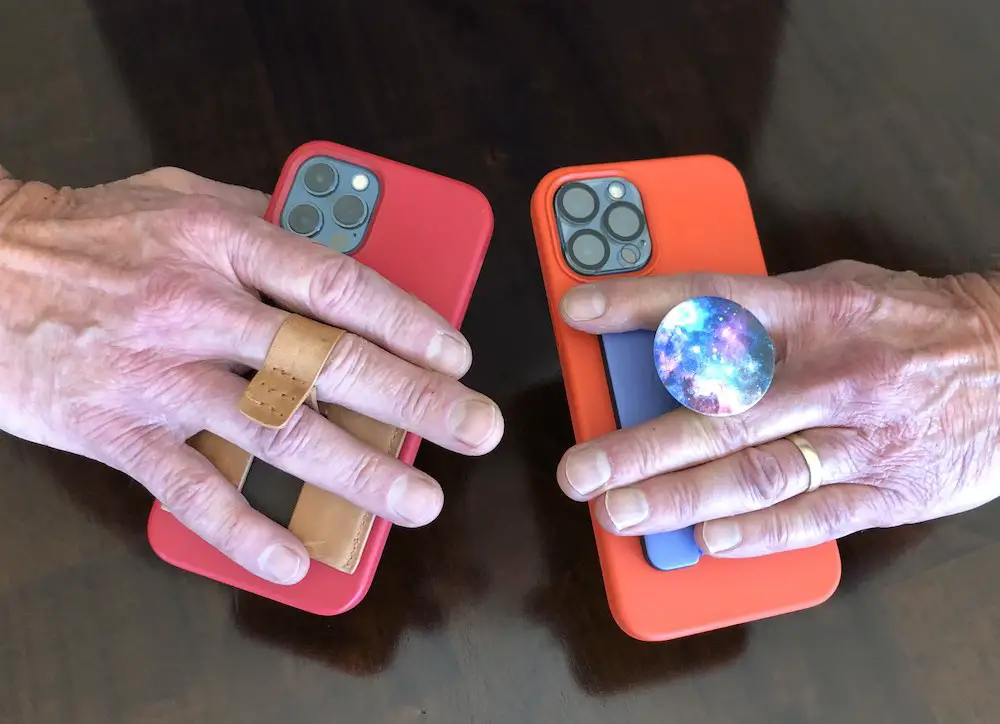 The Fantom C is the most unique MagSafe wallet because of its ceramic-coated aluminum construction with an efficient way to fan out your cards for easy selection.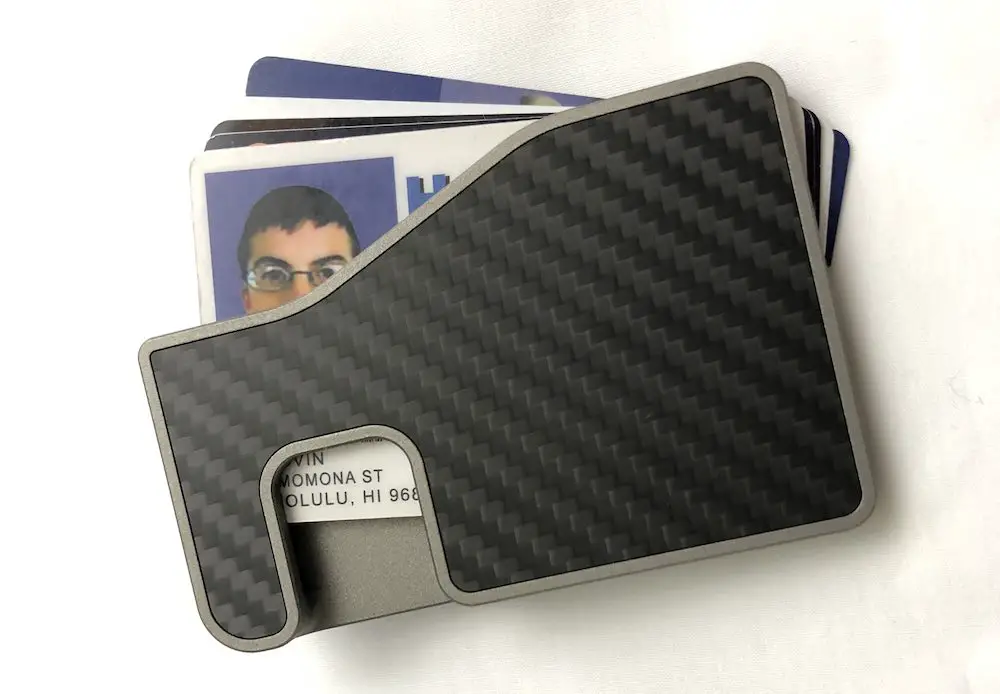 I also like the Mous MagSafe wallet because of the 160 silicone dots that it has on the back. This helps keep their wallet from twisting and sliding. 
The only MagSafe wallet that I don't like is the original MagSafe wallet from Apple. That's because its the only wallet that you have to remove from your phone first to use it. And it doesn't handle cash well.
More about MagSafe wallets below.