A good security wallet protects your credit cards in 3 important ways.
It prevents credit card skimming with RFID-blocking technology.
It helps keep your cards from bending or breaking.
It securely holds your cards while providing an efficient way to access them.
But function isn't everything. You also want a wallet that's minimalist, stylish, and, like Marie Kondo might say, brings you joy while you carry it. All the wallets on this list check those boxes in spades.
Top Pick: Ekster Senate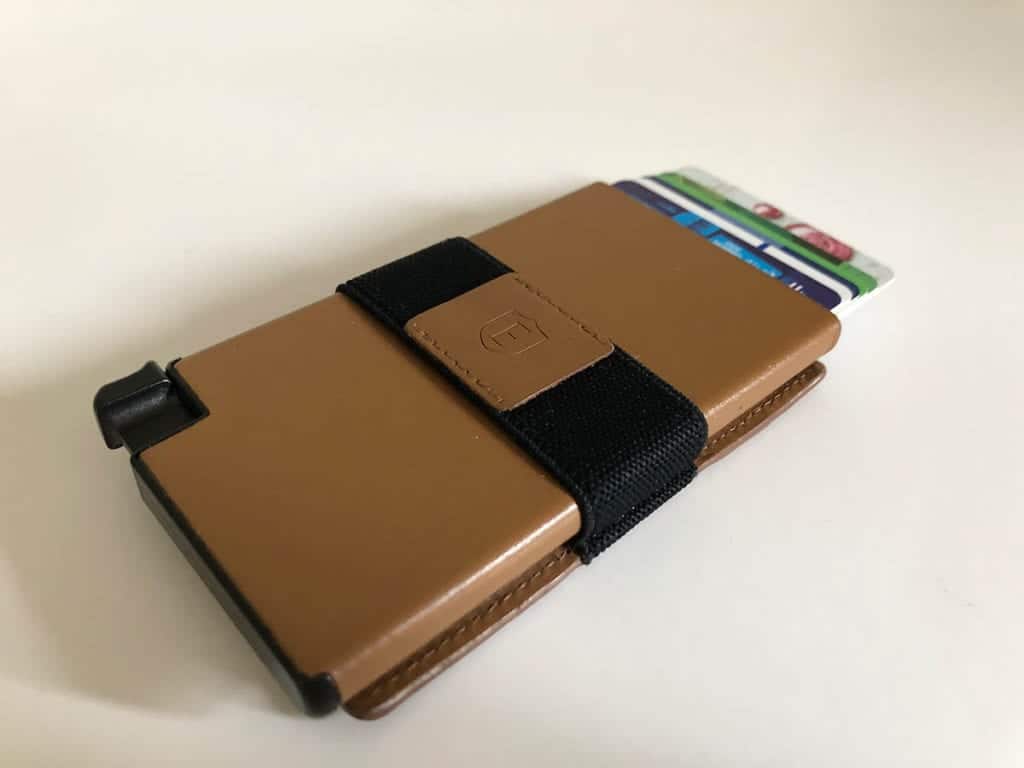 No matter how many wallets I review, the Ekster Senate continues to be the wallet that migrates towards my pocket. It's constructed from premium materials like top-grain leather that's burnished beautifully around the edges. A rigid aluminum case protects up to 6 credit cards from bending while protecting them from RFID skimming.
A quick-access pop-up button is also a major feature, allowing you to grab your cards without fumbling around like an idiot. I love the way it sits next to the iPhone in my front pocket, too. Much appreciated, Ekster.
2. Ridge Aluminum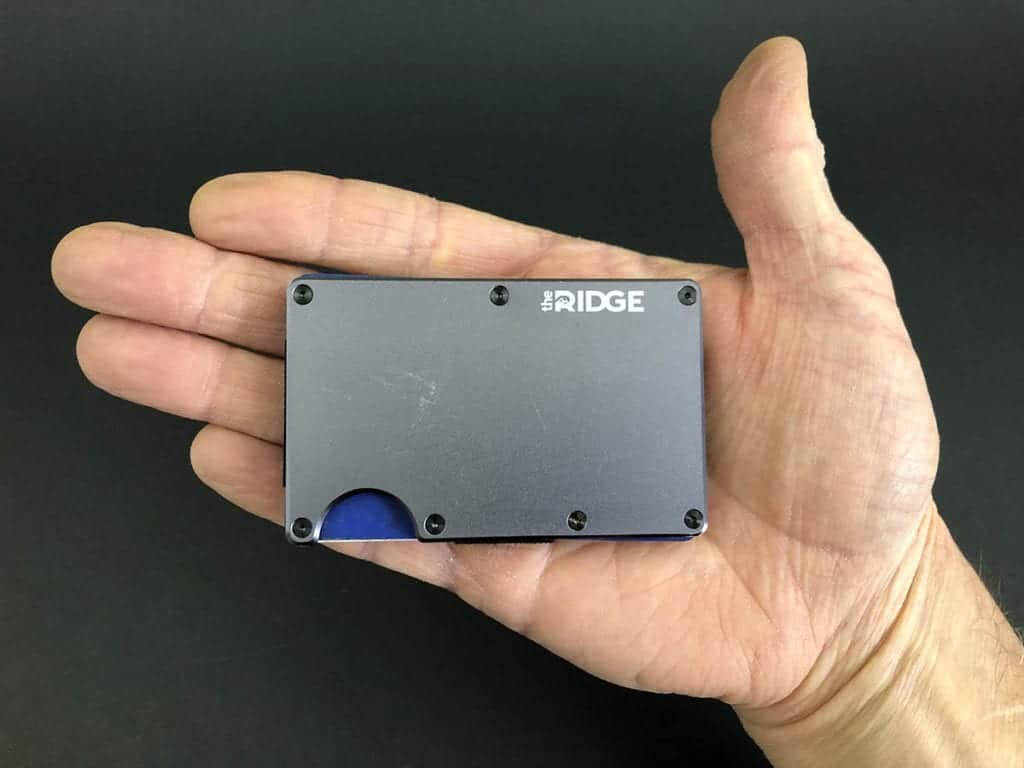 As a well-made security wallet, the Ridge Wallet is hailed as the best of the best – the Porsche of wallets awash in a sea of Kias. Well, you want to know what I have to say about that? Absolutely nothing because everyone is right. It's beautiful, it's modern, it's built to last longer than even a Twinkie could dream, and it can hold around 12 cards plus cash with ease.
And on top of it all, the Ridge aluminum wallet also comes with a lifetime guarantee in the case you're talented (and stupid) enough to somehow ruin it. Can't get much better than that.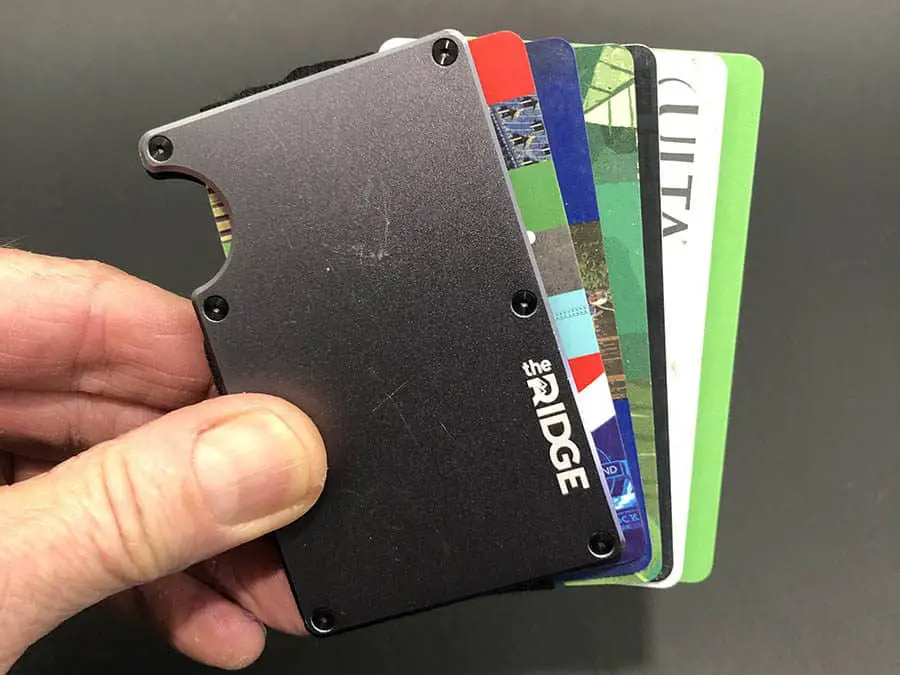 3. Dango D02 Dapper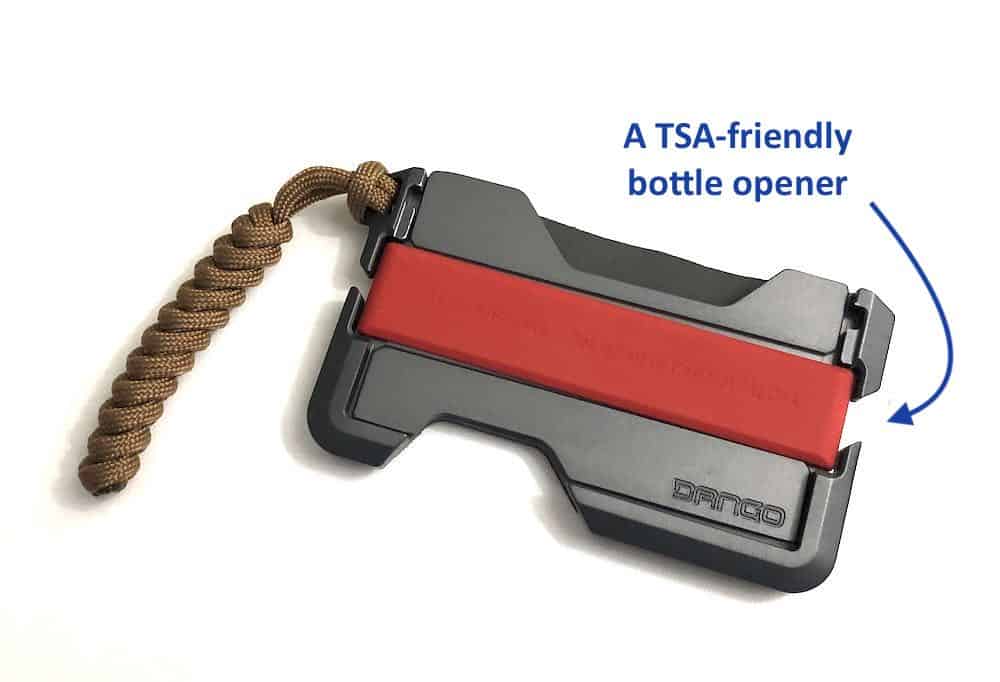 Whether you're a legit gentleman or just want to pass yourself off as one, the Dango D02 Dapper is the kind of wallet that'll get you going in the right direction. It's frankly gorgeous with a sophisticated but manly mix of genuine leather and aerospace-grade and it's also insanely durable.
Seriously, breaking it would be a full-time job. It's also incredibly practical with a handy silicone cash strap, 12 credit card capacity, RFID blocking tech, and multitool compatibility. Ultimately, Dapper is very useable and incredibly secure, a winning combo for anyone – me included.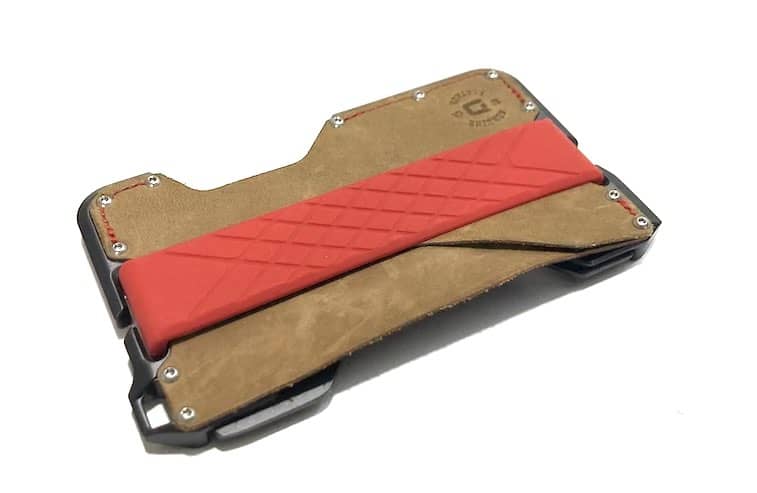 4. Bellroy Note Sleeve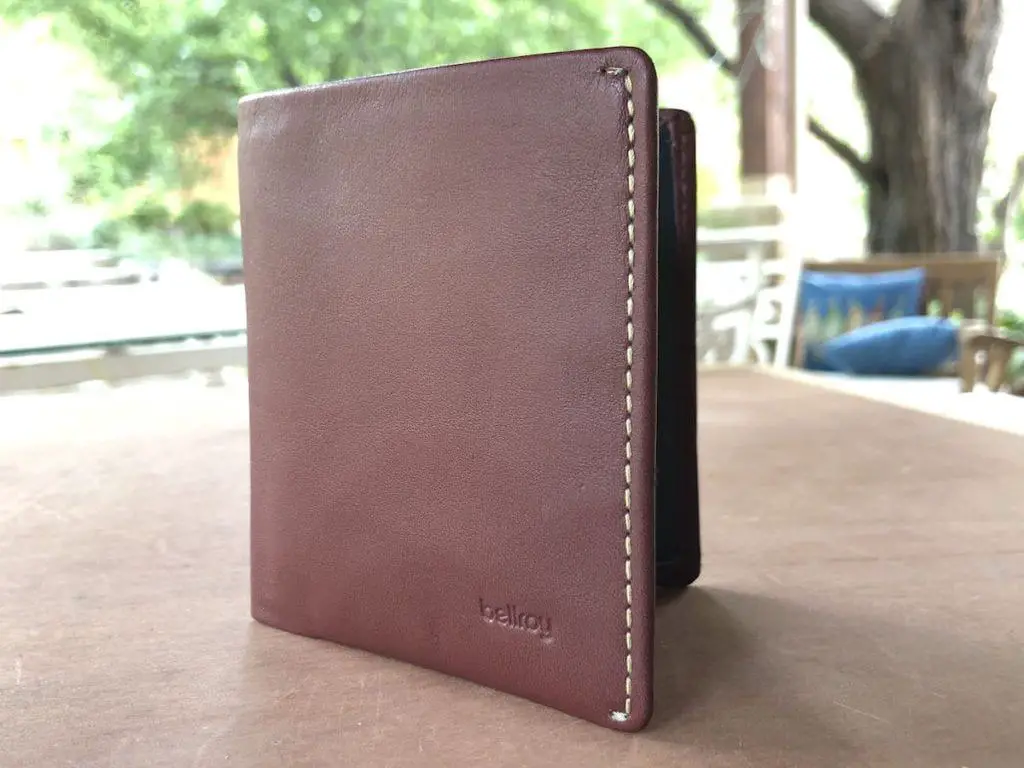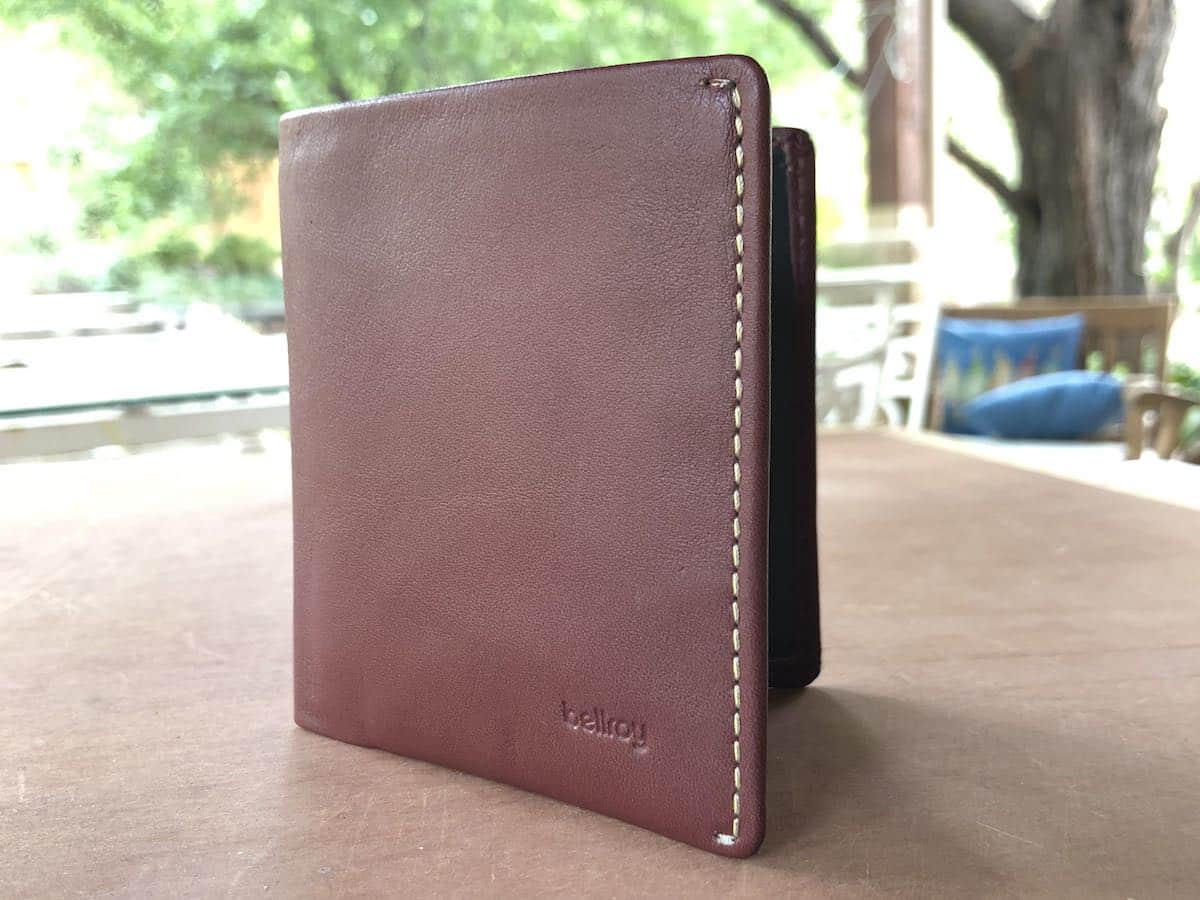 Some people out there are looking for gimmicks and pizzazz when wallet shopping, but others just want something that looks classic and is plenty reliable. If you're the former, the Bellroy Note Sleeve probably isn't your best pick. If you're the latter, though, you're likely in luck!
With a simple, unembellished leather-look, functional bifold design, 11-card capacity, dedicated cash compartment, and even a built-in coin pouch, this wallet takes both classic and minimal construction and somehow manages to improve upon both. Pretty impressive, honestly, and that's why it's one of my top picks.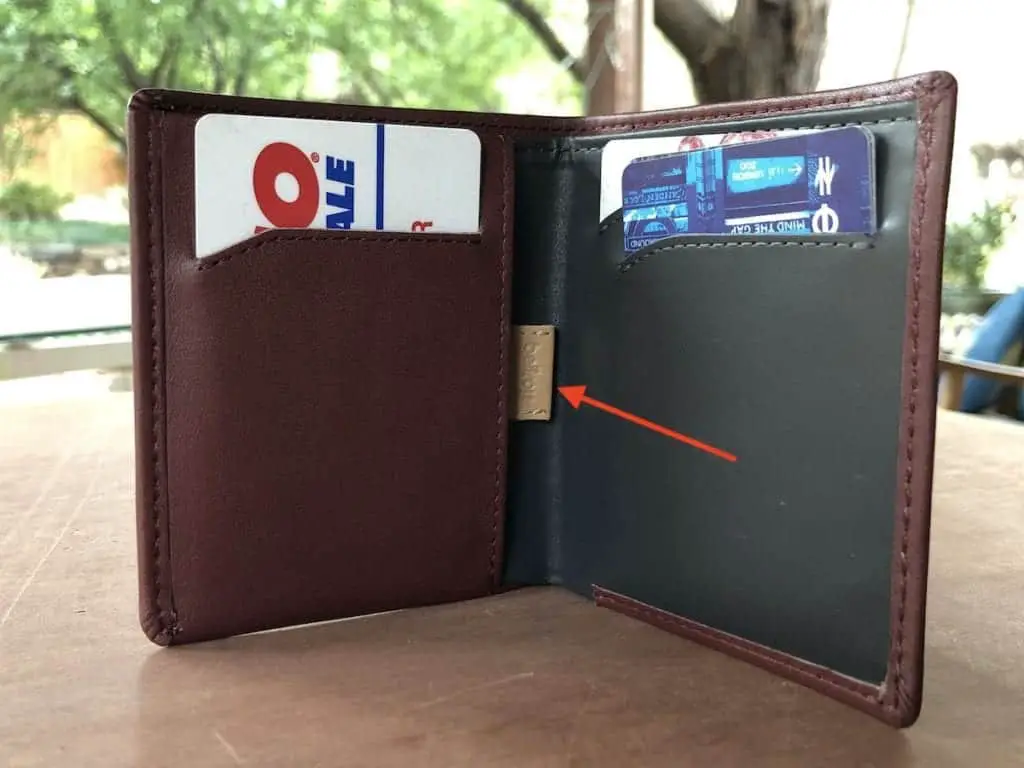 5. Radix One Black Minimalist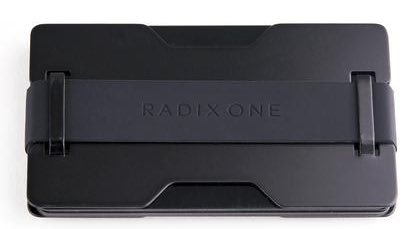 I may not have talked about Radix much in the past, but they're an absolutely killer affordable option that is not to be missed. Their Radix One Black Steel wallet is something akin to the Ridge, but the Radix uses stainless steel plates. A silicone strap ties it all together and provides a location for all your bill-carrying needs.
Unlike the Ridge, though, it's even slimmer and has a more minimalistic, paired-down design that looks handsome and elegant in every situation. I highly recommend it, especially for its $20-ish price tag.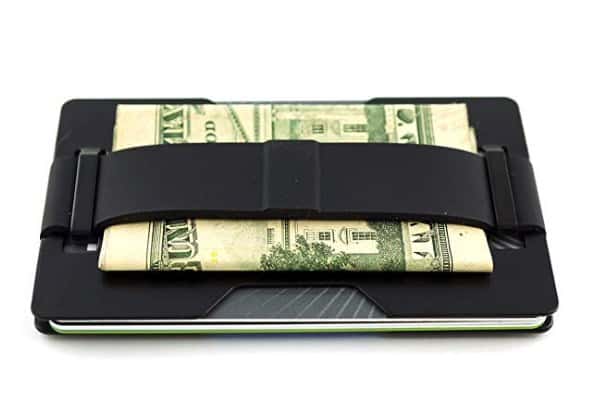 6. Axess Minimalist Wallet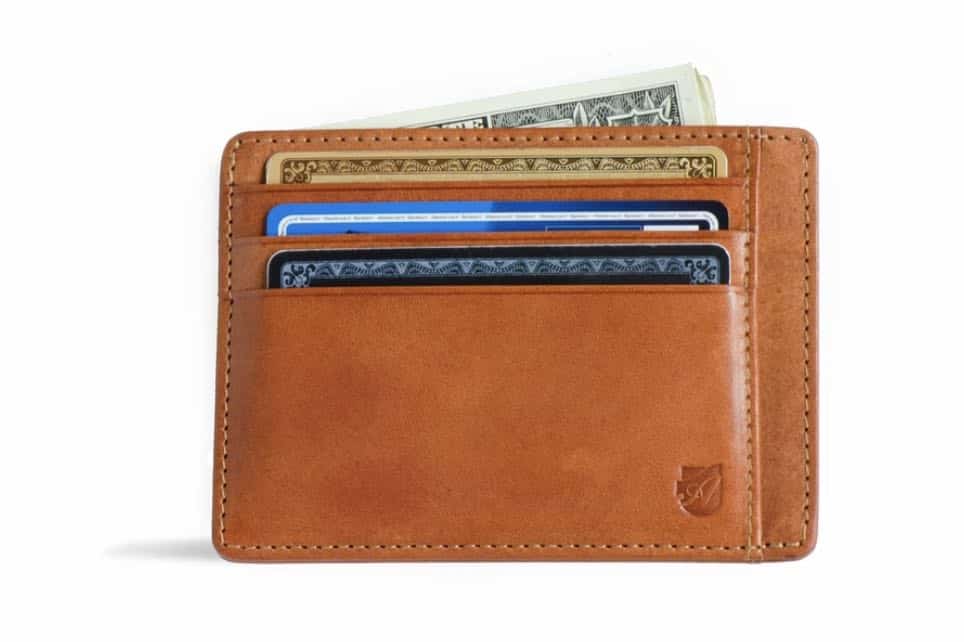 One of the biggest problems that plague today's thin, front pocket wallets is that they often hold significantly less than their bulkier, more traditional counterparts. Which, honestly, kind of sucks. Just because some of us are card hoarders, doesn't mean we want to carry about a big dad wallet every day!
The Axess Minimalist Wallet is really nice because it recognizes this and solves the issue. It's thin and compact, but it offers plenty of card slots and an easily accessible but still secure inner pocket for cash, receipts, or any notes you may need to have on hand. Oh, and you get that incomparable veg-tanned leather smell.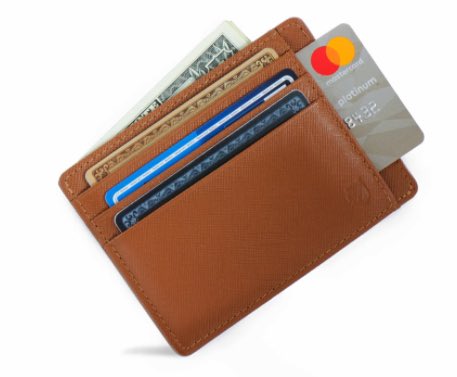 7. Trayvax Armoured Summit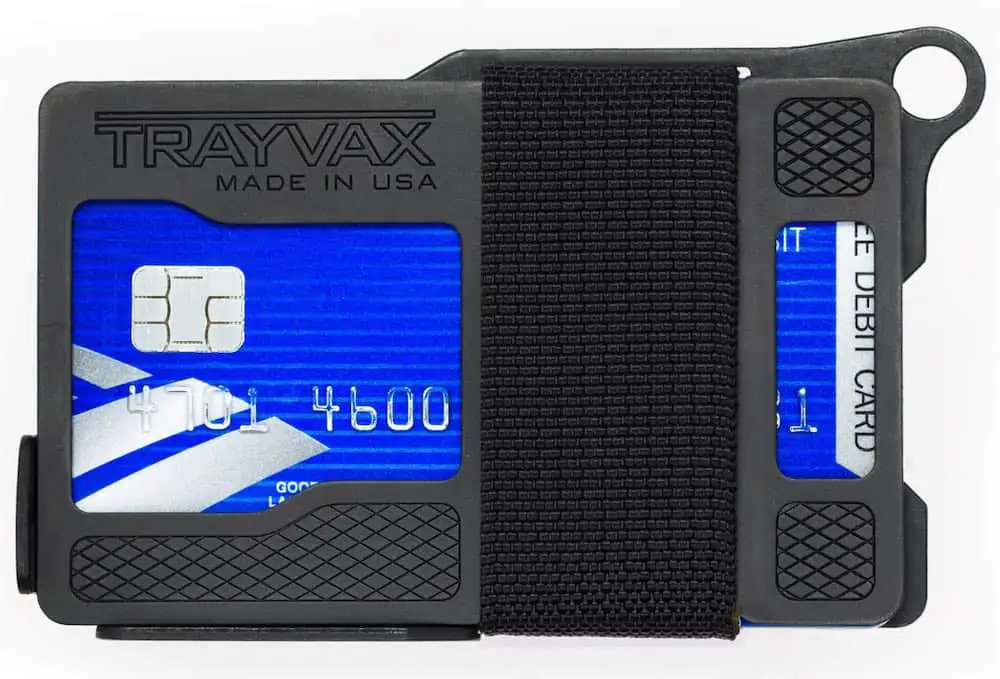 Yeah, everyone loves a good sleek leather wallet to be sure, but sometimes a change of pace can be necessary. The Trayvax Armoured Summit definitely gives you that with a rugged, well, armored-looking design. It honestly kind of looks like the Otterbox if it was a wallet, which I'm not particularly mad at.
It feels very tactical and built-up and the materials truly reflect that, consisting of heat-resistant steel and mil-spec webbing that look cool while also providing damn good protection. Safety should definitely not be a concern here.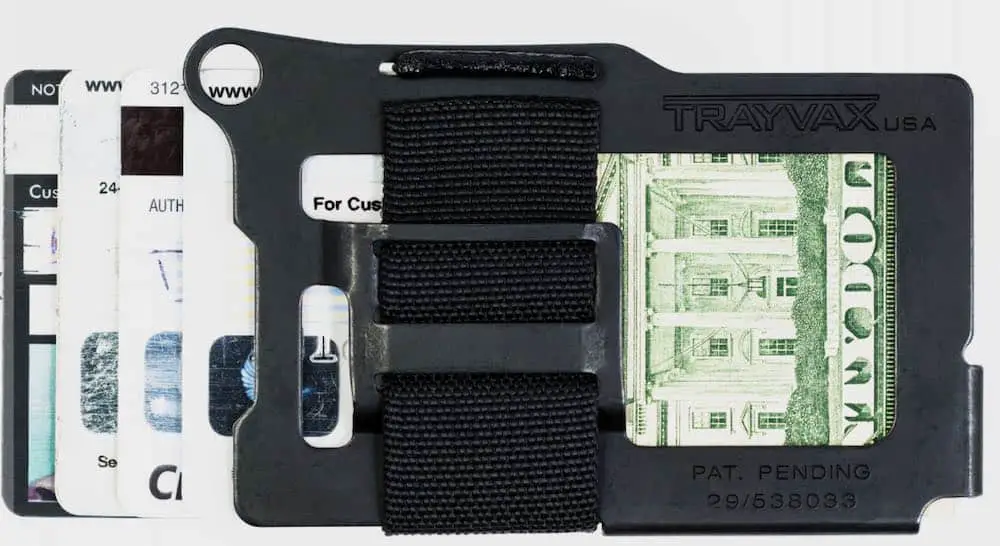 8. Vaultskin Chelsea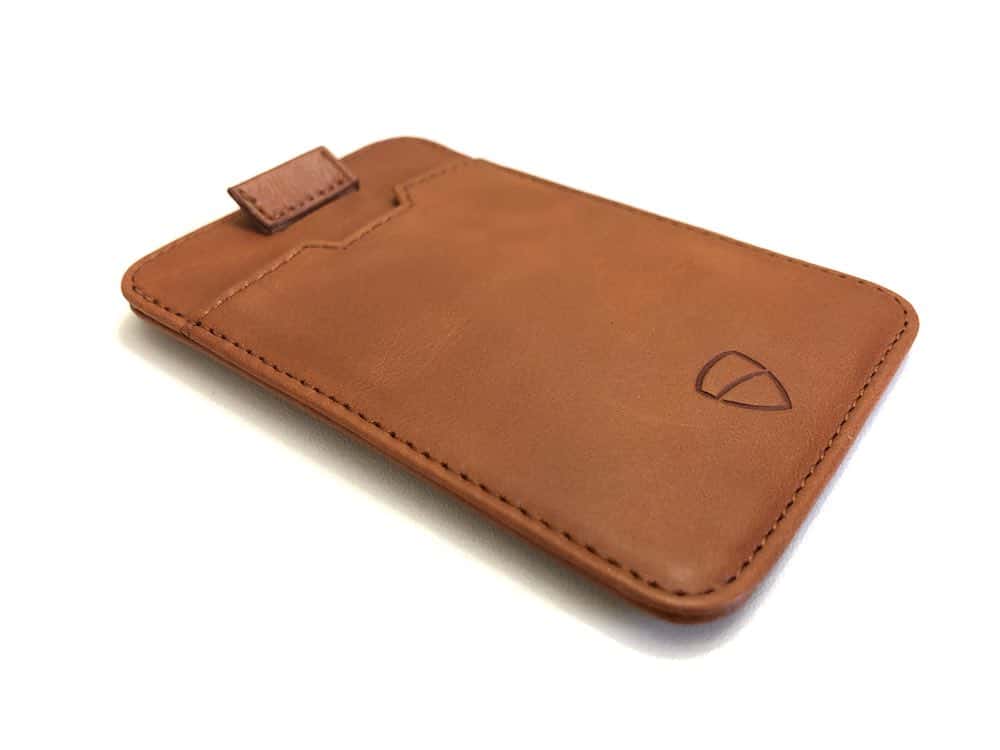 Sorry, Axess Compact – the Vaultskin Chelsea is coming for your brand. Vaultskin markets this wallet as a "compact combination of elegance and security," and it turns out that it fulfills these labels just as the Compact does. In fact, I think I'm going to have to say Chelsea does an even better job.
There's admittedly nothing outlandish or special about it, but it feels great in the hand and the Italian leather just looks high-quality, simple, and elegant to boot. The quick access "smart strap," tight but not too tight card slots, and test RFID blocking technology also help distinguish it a bit.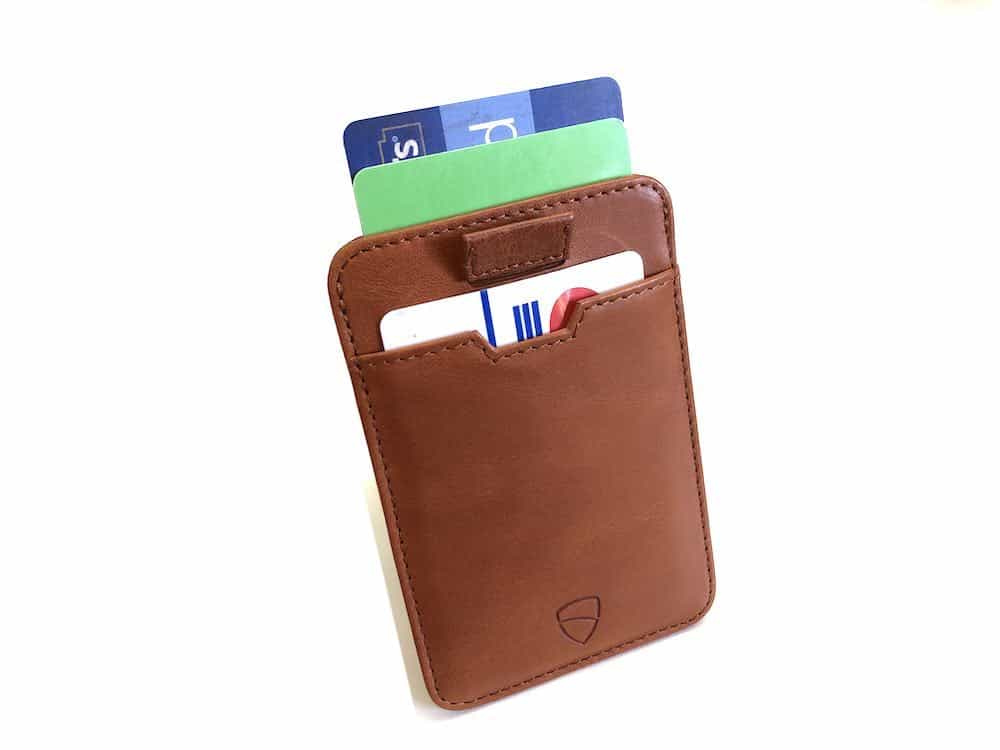 9. Rogue Front Pocket Wallet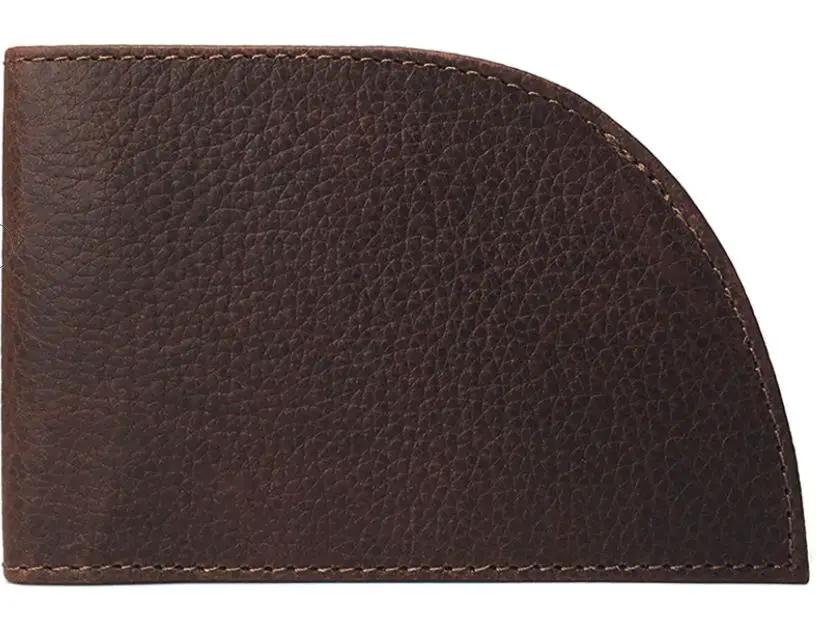 Unlike seemingly every other wallet brand on the market, Rogue Industries actually seems to understand the shape of pockets (shocking, I know) and, perhaps even more surprisingly, reflects this in the design of their wallet. Instead of the typical square, the Rogue is rounded to properly fit in your front pocket, eliminating bulk and ensuring it won't flop out every time you sit or stand.
It looks weird at first glance, but trust me, it's worth it. It makes a big difference. Add on its 12-card capacity, great RFID blocking slots, and premium leather, and it all adds up to an awesome, safe EDC.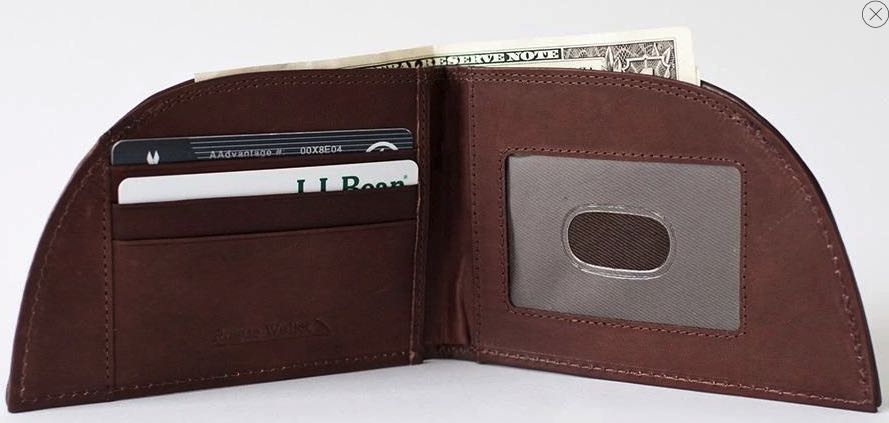 10. Secrid Slim Wallet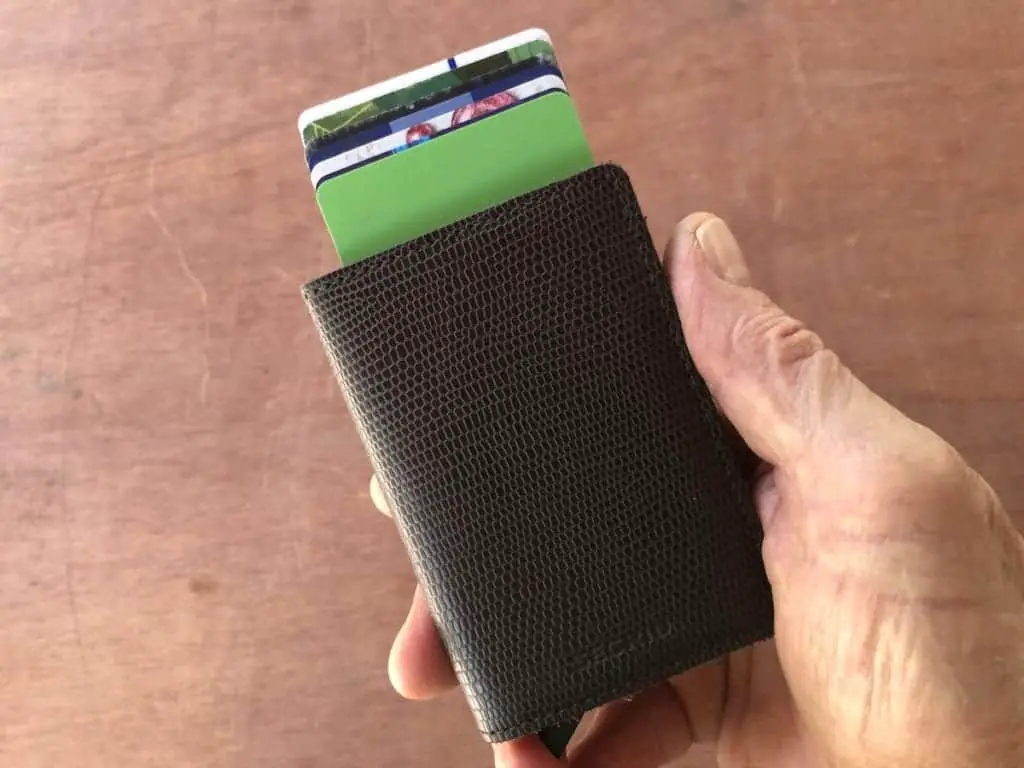 You know how often something with "character" often just translates to old and ugly? I find that's true with a lot of wallets too, but the Secrid Slim manages to escape this horrible fate. The Slim is meant to be a modern, character-driven take on the classic billfold and it actually works.
It's a pop-up wallet that's super thin, lightweight, and tightly holds all the cards plus cash that anyone needs in an RFID-blocking aluminum case.  It also doesn't look outdated or overly boring, nor does it look like the wheel completely reinvented. Instead, the Secrid Slim is traditional and handsomely made in the Netherlands from rich, beautiful European full-grain cowhide. Simple, durable, and ideal for daily use.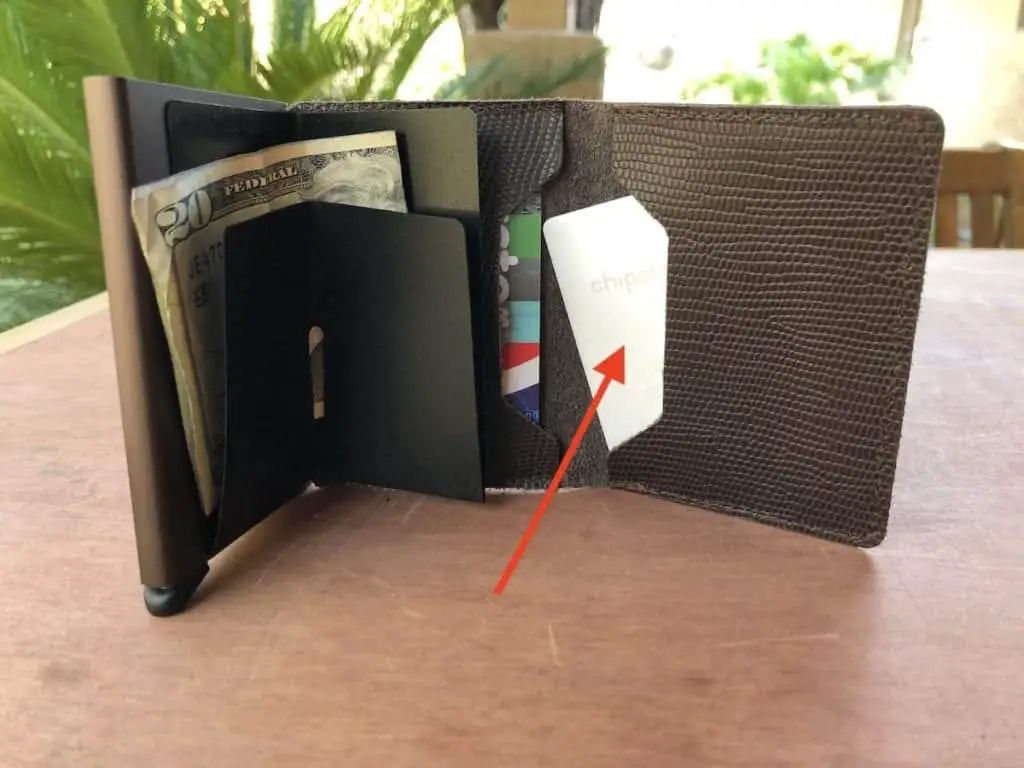 11. Herschel Charlie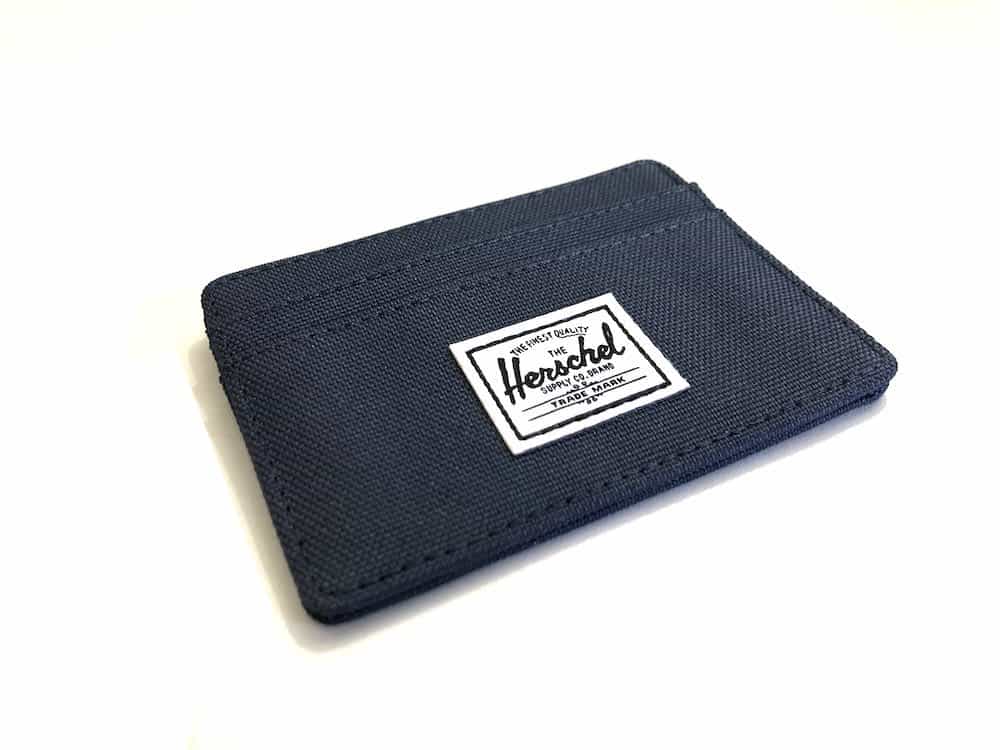 I'm sure there's something witty to say about a bag company that suddenly also makes wallets, but why do we just save the time? Herschel Supply's Charlie wallet is an affordable option that's equal parts funky and functional, just like the brand's famous backpacks.
Unlike a lot of others here, Charlie forgoes all the metals and leather for an all-weather fabric. Somehow, this pays off, making it incredibly light and flexible while not compromising on construction integrity. Cards still fit well, it fits well in a jeans pocket or a clutch purse, and it comes with the added bonus of lots of cool colors/prints. On top of that, it has a limited lifetime warranty. How can you lose?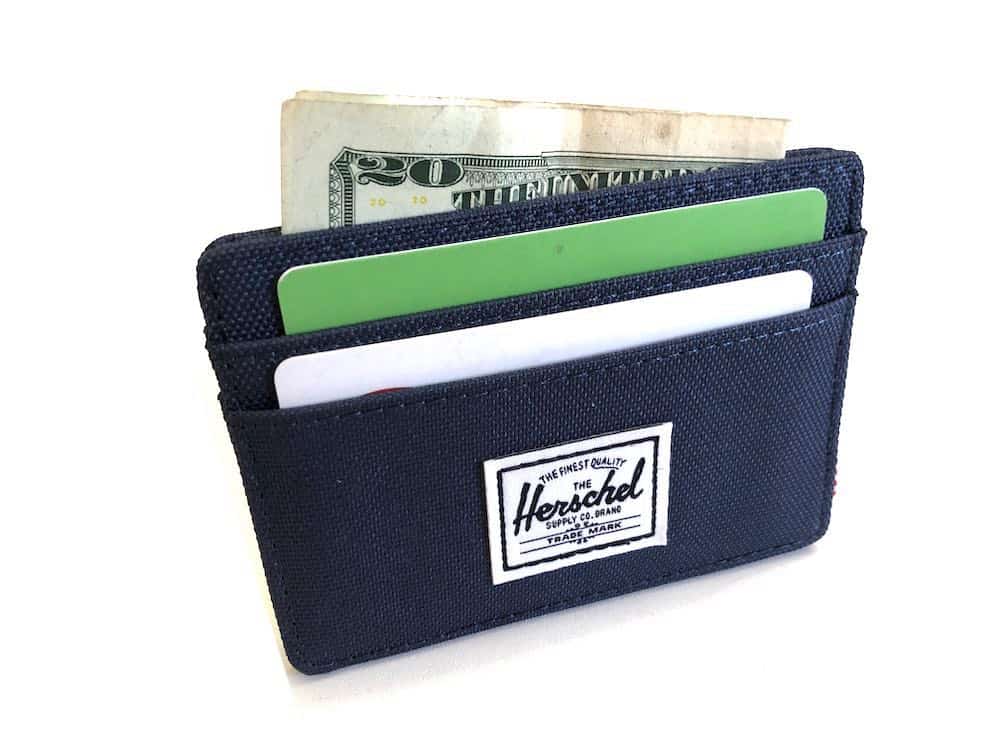 12. Fidelo Hybrid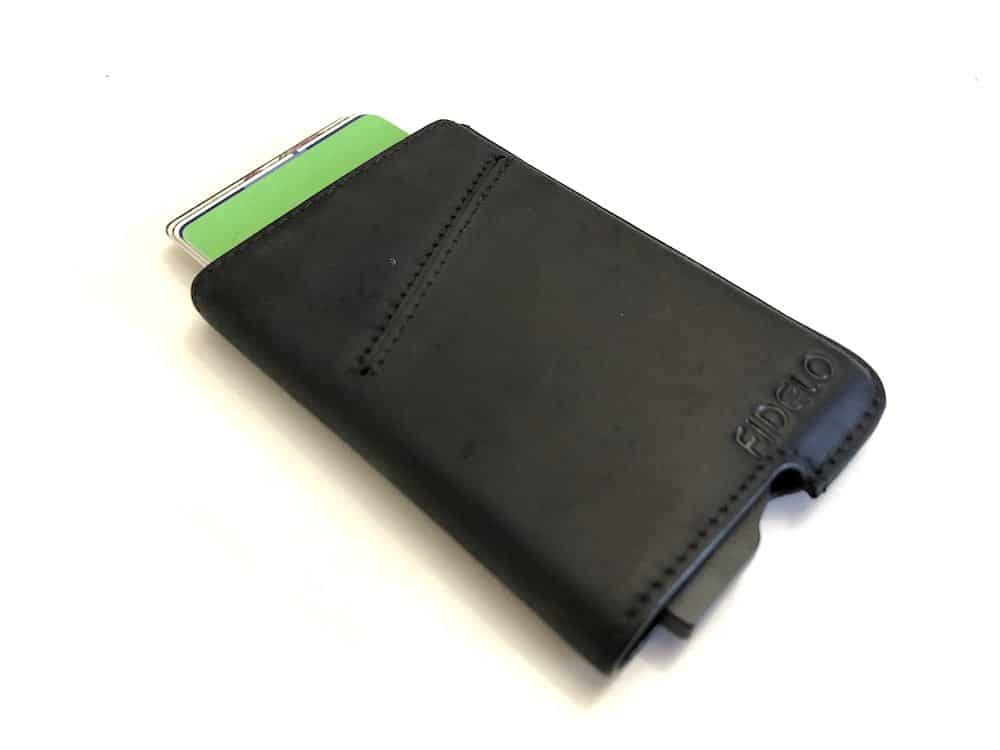 Barring a few things, it's generally safe to say two is better than one. After all, two pens, two Porshces, two slices of pizza – all pretty excellent in twos. Fidelo utilizes this ideology in the Hybrid, by essentially making two wallets in one.
Comprised of a removable leather case that holds 10 bills and 2 cards, and an internal aluminum case holding 10 bills and 5 cards, the Fidelo Hybrid wallet gives lots of flexibility and decent holding capabilities for one cheap, accessible price. Even more, the internal/external system allows for extra card safety. It's a different approach but one that truly pays off.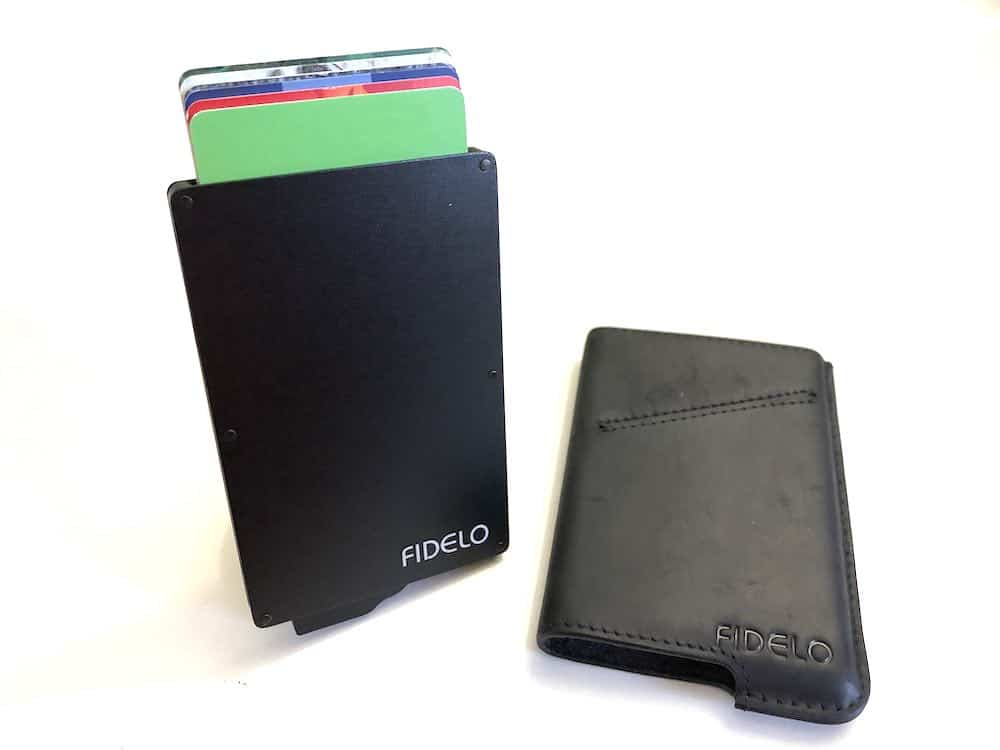 13. Kore Slim Wallet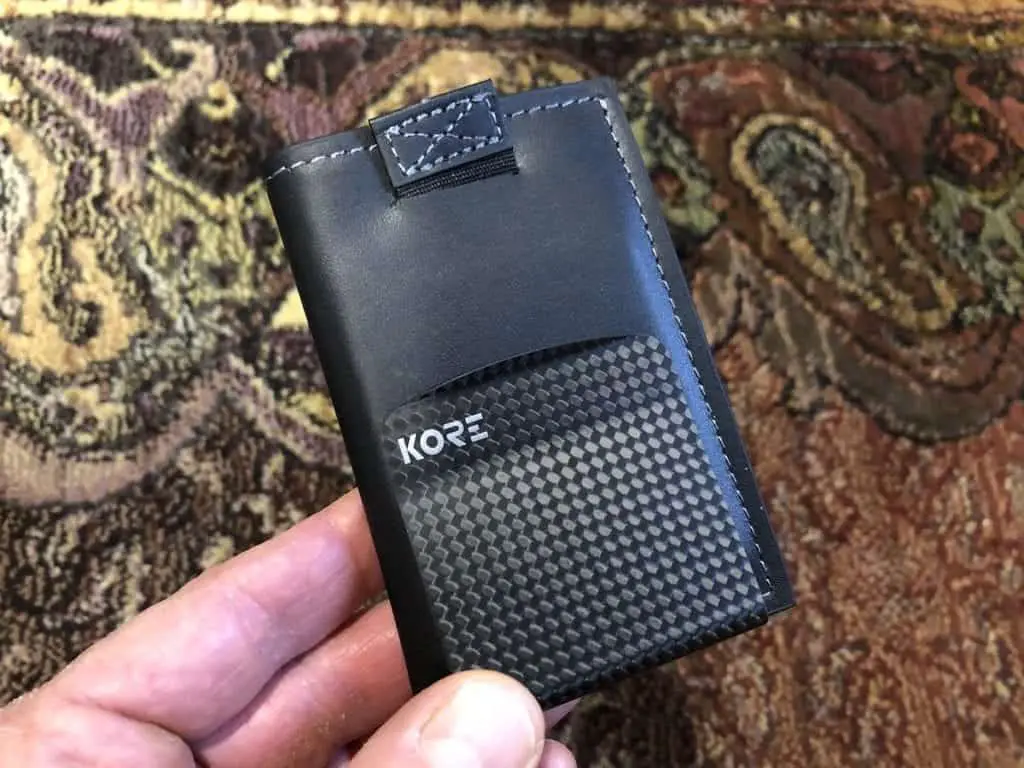 Contrary to popular belief, not everyone is out for a Ridge or Dango copycat. I mean, I don't fully understand it, but they're out there. Some simply want a wallet that's a wallet: functional, tough, and inexpensive. Kore ticks all these boxes with their Slim wallet.
It's a simple leather RFID-blocking card holder with a removable carbon fiber money clip to safely hold 8-10 cards and a few bills without stretching or damage. There's also a slick pull tab that helps eject your cards. It's minimalist, un-flashy, and functionally perfecto for under $50.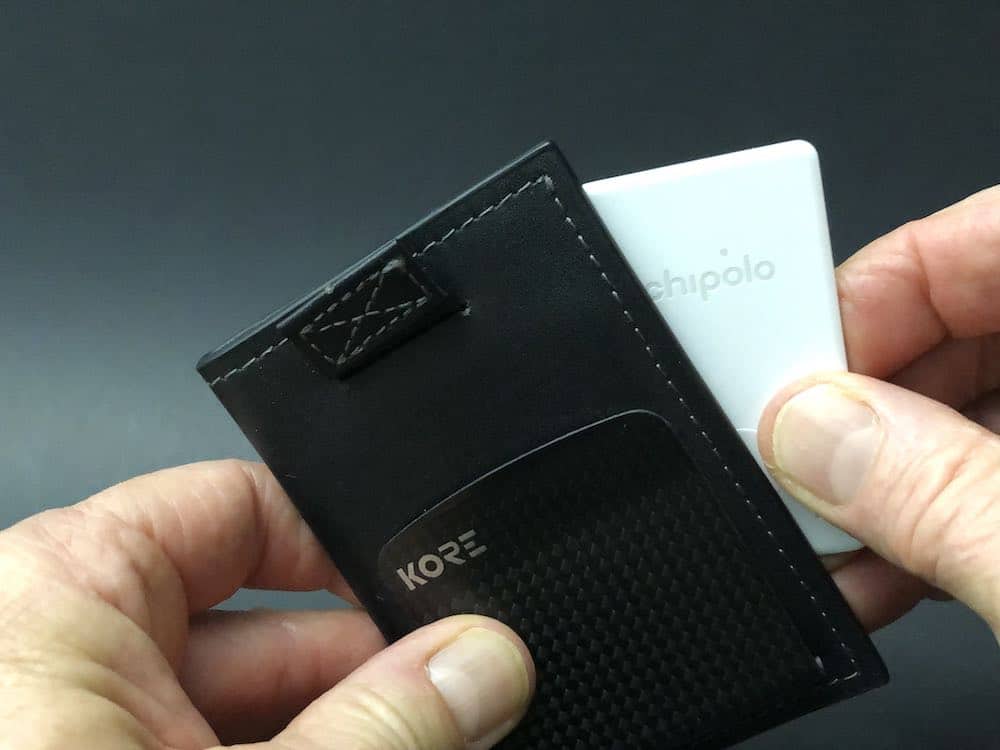 14. Armour Supply Co. Wallet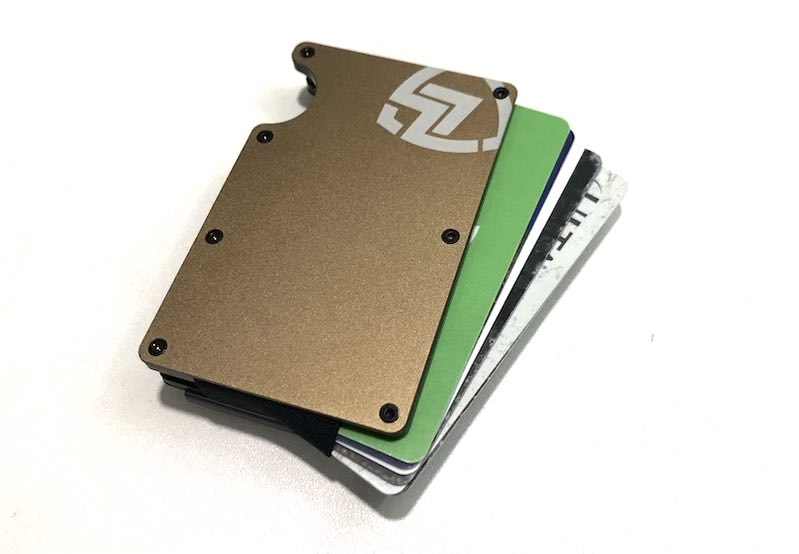 Speaking of the Ridge wallet, here's a worthy competitor. Unlike others out there, the Armour Supply Co. wallet actually manages to strike the right balance, clearly creating something inspired by the original while offering their own twist. Similar to the Ridge, it uses the metal "sandwich" style and clip to hold 12 cards plus cash.
However, Armour takes a more military-inspired approach, prioritizing related colors, using aerospace-grade aluminum, including a multitool, and donating to veterans with each purchase. Basically, it's a security wallet made with service in mind, and all at a shockingly low price for everything you get.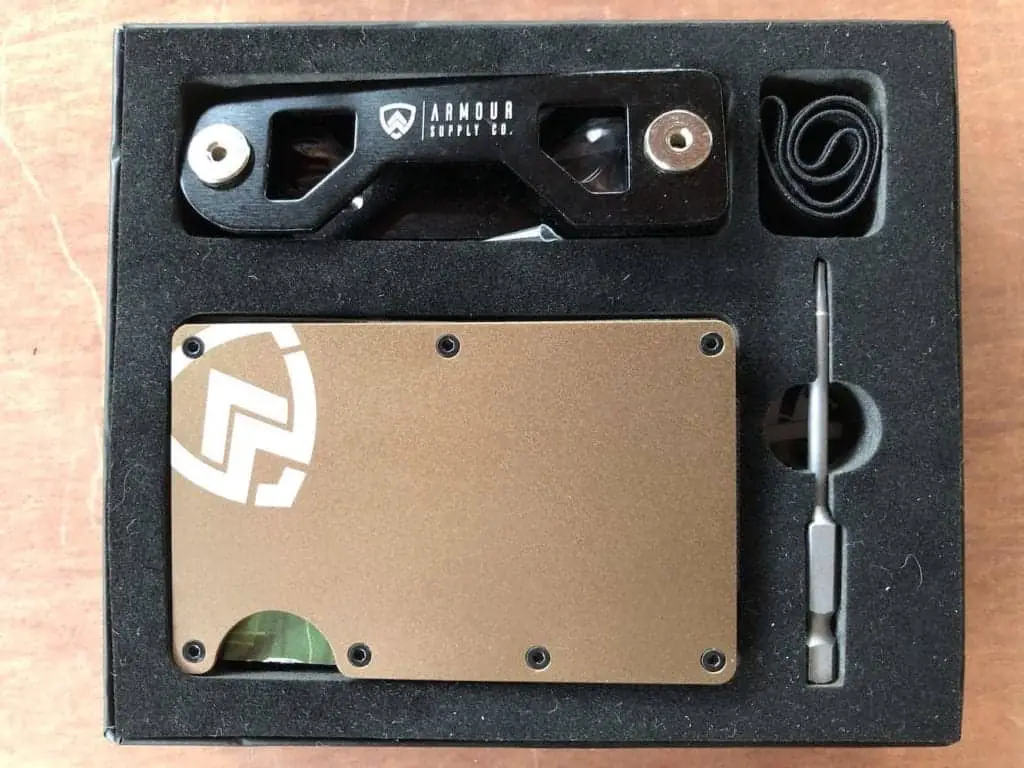 15. Thread Wallet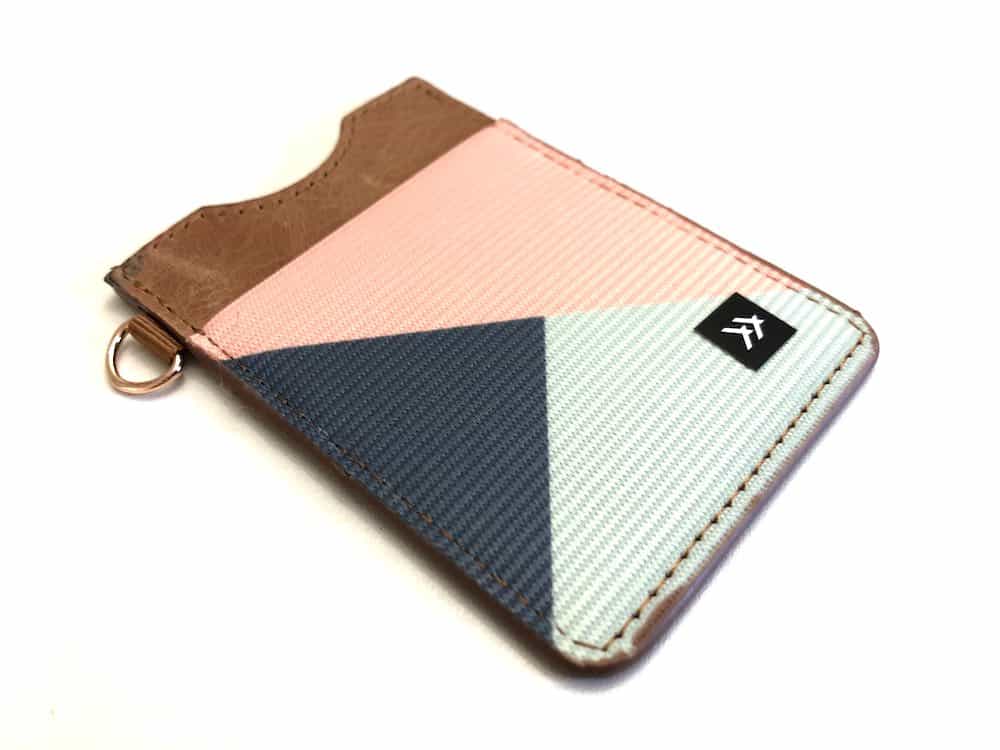 To all you Cats-ta-gramers, models, and the generally social media-addicted alike, you'll probably recognize this one. I can't even tell you how many times it's popped up in an Instagram ad. The Thread Wallet truly is an ideal minimalist wallet, aggressive advertising or not.
It's super straightforward, designed as a small, sleek leather holder with slots for up to 8 cards and a colorful top access stretchy pocket for your most frequently used stuff. Despite the simplicity, though, it holds everything securely and holds more than I ever expected, which makes it a major win in my book.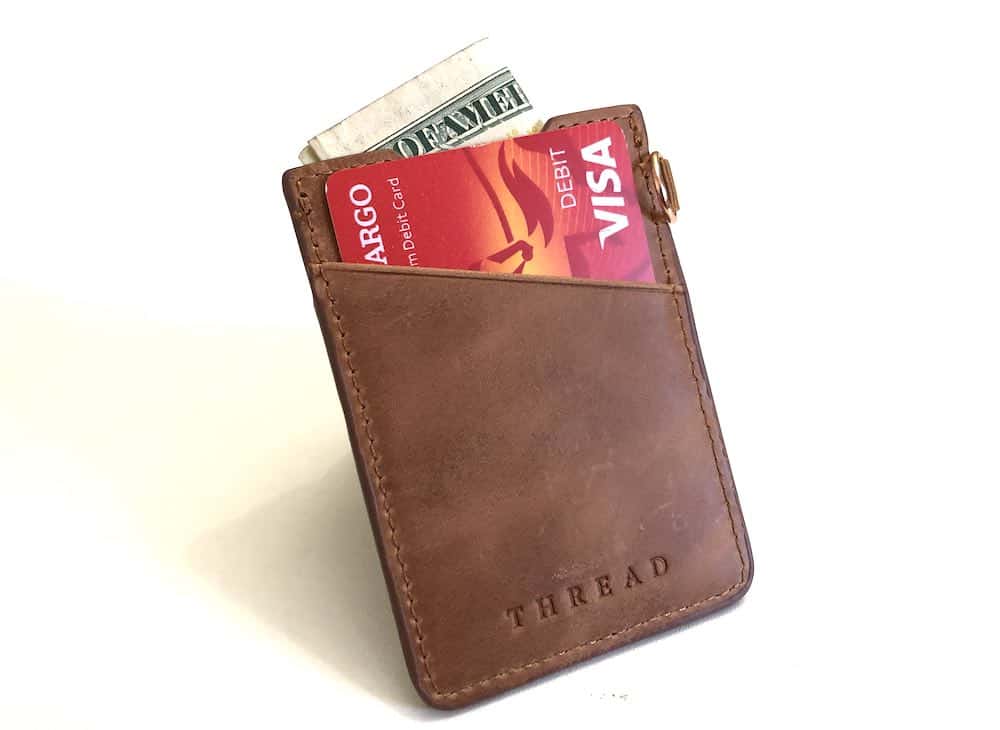 16. Ekster Secretary Sleeve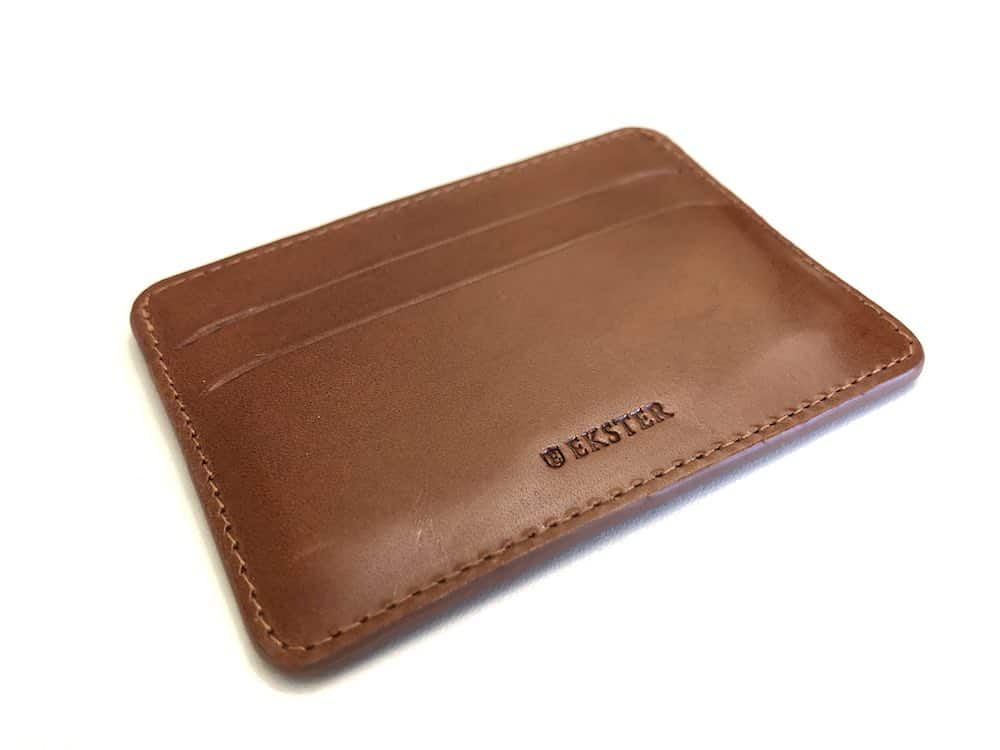 I've already covered the Ekster Senate, but a list about the top security wallets just can't be completed without another one of their awesome options: the Ekster Secretary Sleeve. Compared to the Senate, it's not a particularly sexy secretary. It's super slim, without any fancy ejection system. The wallet's just a typical sleeve-style cardholder made of leather and crafted to hold not much more than 6 credit cards, but it does what's described on the tin and it does it well. The pockets aren't too loose, the RFID blocking tech is works properly, and it easily fits in a front pocket. Timeless, reliable, flawless.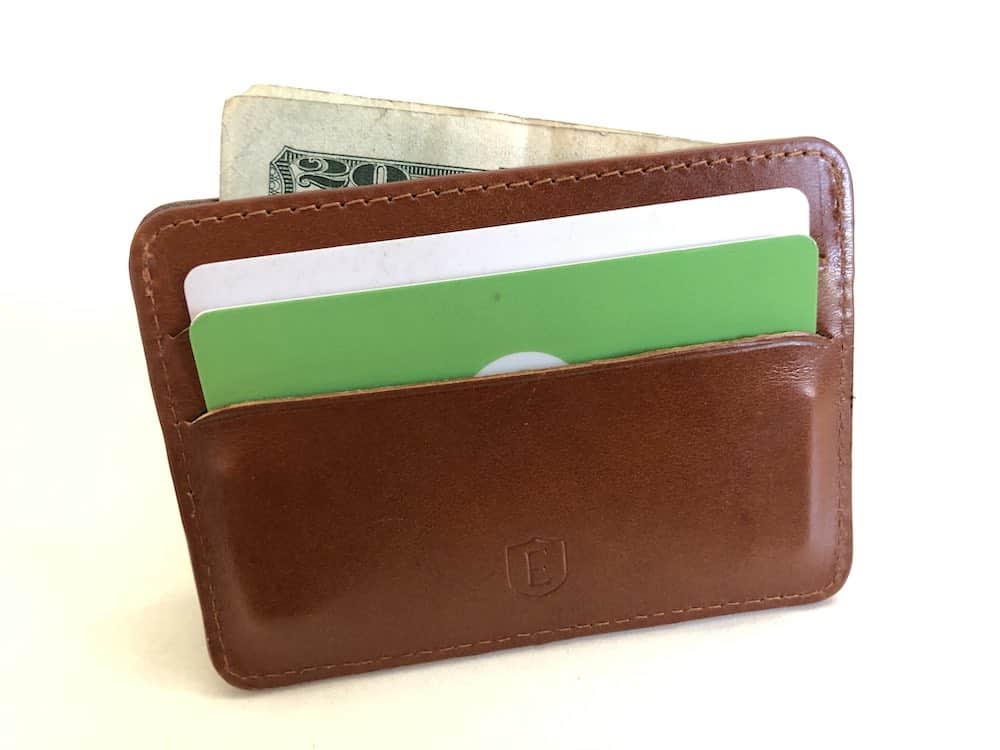 17. ROSSM Forged Carbon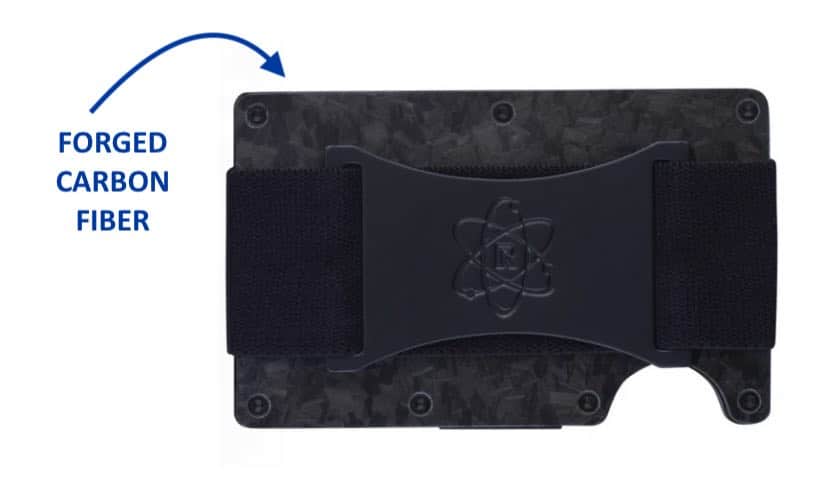 Another Ridge wallet alternative, the ROSSM Forged Carbon has everything you could want for a durable but cheaper option. It's got all the good stuff including matte 3K forged carbon fiber plates and an attached money clip. There is a secure elastic cash strap, and even an included maintenance kit to keep your wallet in working order no matter what gets thrown at it day in and day out.
What's noticeably absent, though? The price, as you can expect to pay about a quarter of what the original Ridge costs and without seriously compromising performance. Shocking, yes, but you'll get over it.
18. Serman Brands 5.S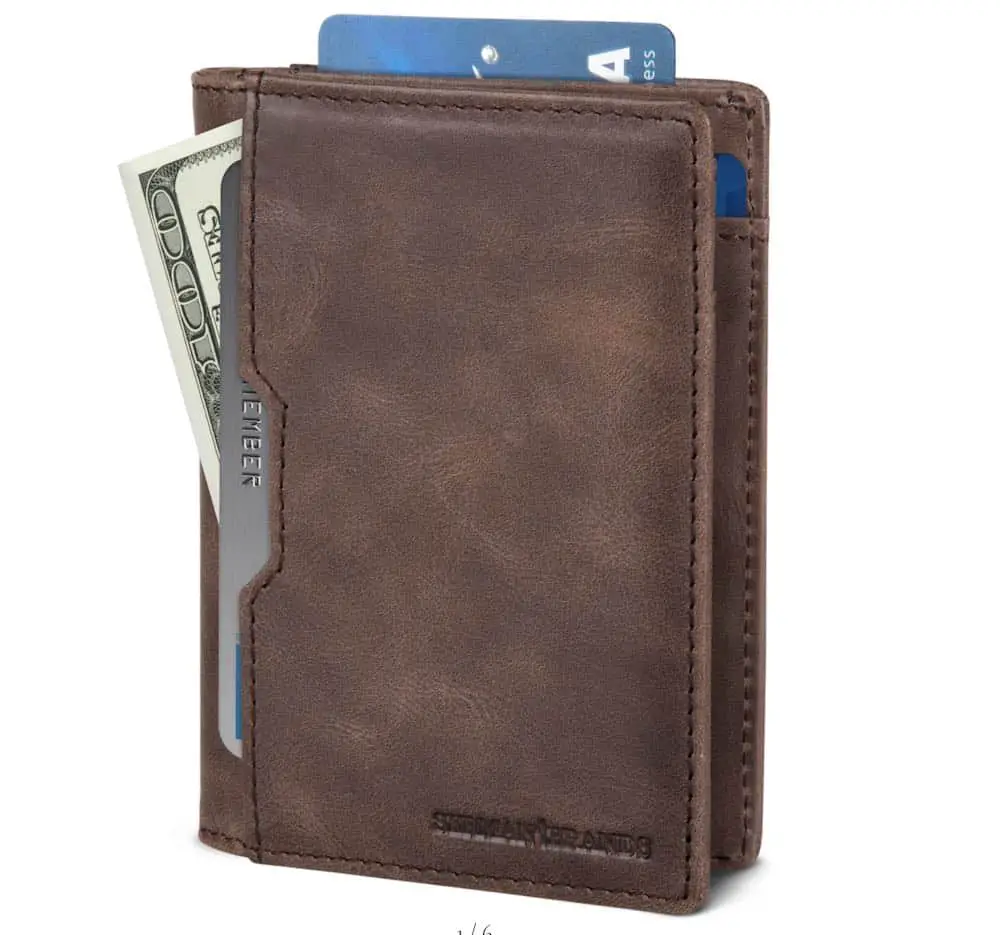 Looking for a wallet that'll make you want to write a sermon on its benefits? Give the Serman Brands 5.S a try. Functioning as yet another upgrade to the long-overdue bifold category, the 5.S wallet is a rather successful blend of old and new.
Its shape and materials haven't been screwed with much, but the size and internals have been significantly improved over what your grandpa carried in the before times.  Now smaller, thinner, and intended for only 9 cards, it's a secure, modern but classic option that'll force you to pare down. Trust me, it's for your own good.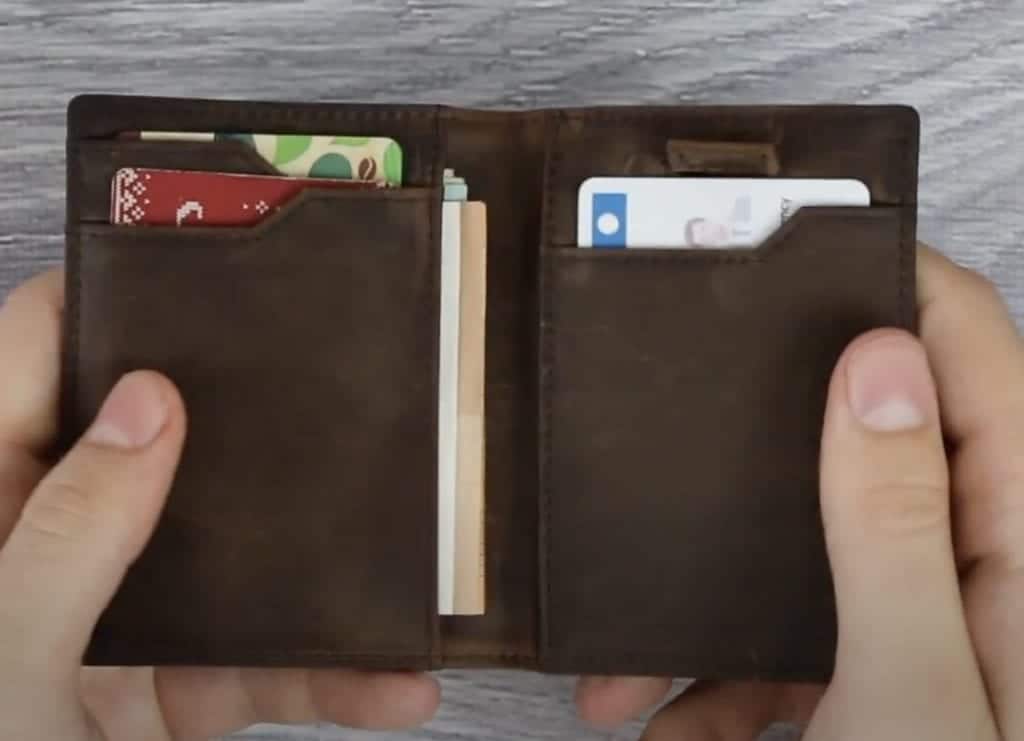 19. Fidelo Prestige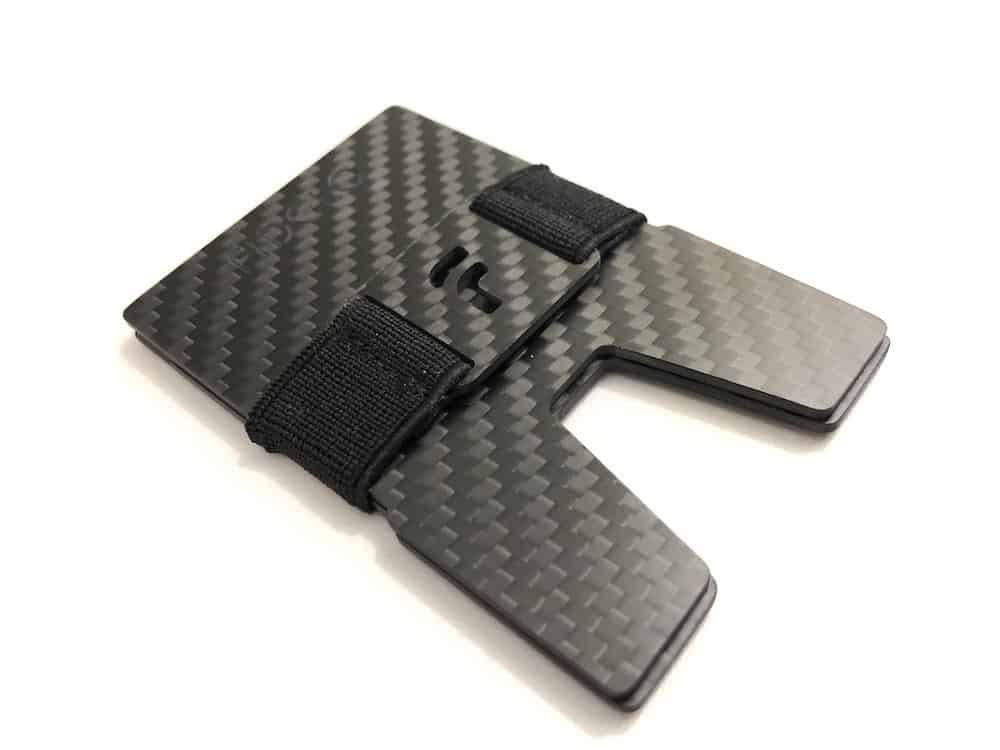 Unfortunately, life isn't fair. Not all of us are swimming in piles of money Scrooge McDuck style. Although now we can all kind of look like we do, because the Fidelo Prestige just screams expensive despite its super affordable price tag. Something about the dark patterned carbon fiber construction just looks very luxurious and sophisticated.
Beyond the looks, however, Prestige functions quite well, too. Your cards and cash will stay firmly in the cardholder thanks to its sturdy elastic band and the wallet should stand the test of time with 100% RFID-fighting carbon fiber construction.
Check out my short video review of the Fidelo Prestige.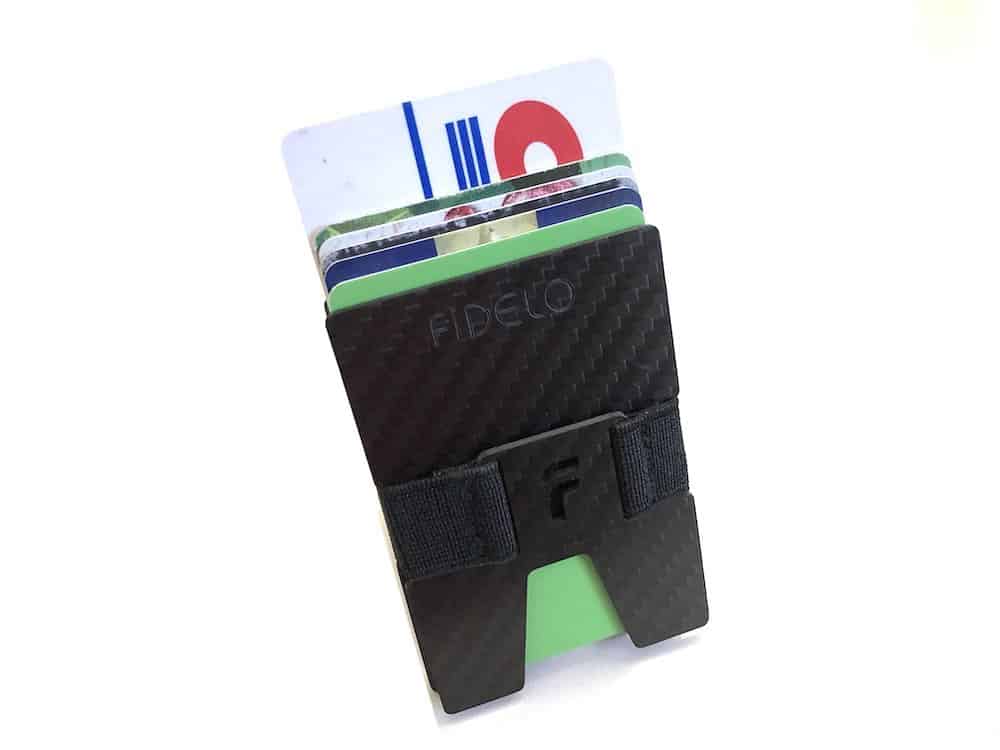 20. Vaultskin Notting Hill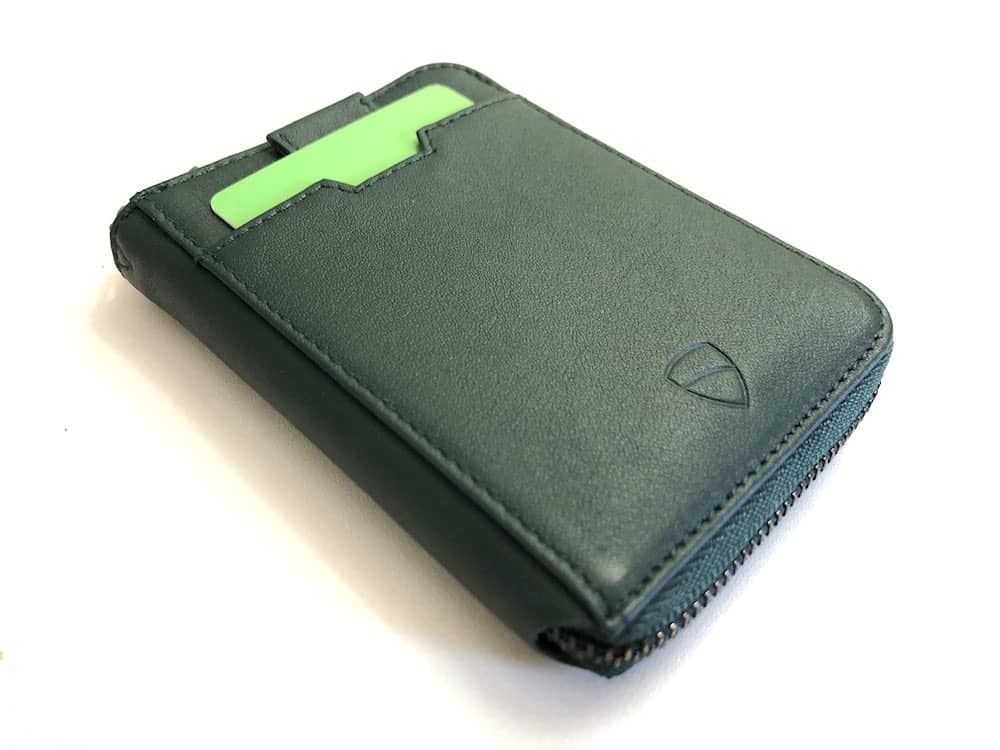 Are you the super clumsy type? Do you always have the worst luck at losing your cards or bills? If the answer is yes, I'd highly encourage you to give the Vaultskin Notting Hill a chance to shine.
Where most of the wallets on this list use tension and elastic or typical slots/clips to keep things safe and sound, this wallet is actually a zippered case to offer the best in security. Just open it up, toss in your money, and zip it closed. Done. Now there's no chance of anything falling or slipping out. Absent-minded friends, rejoice.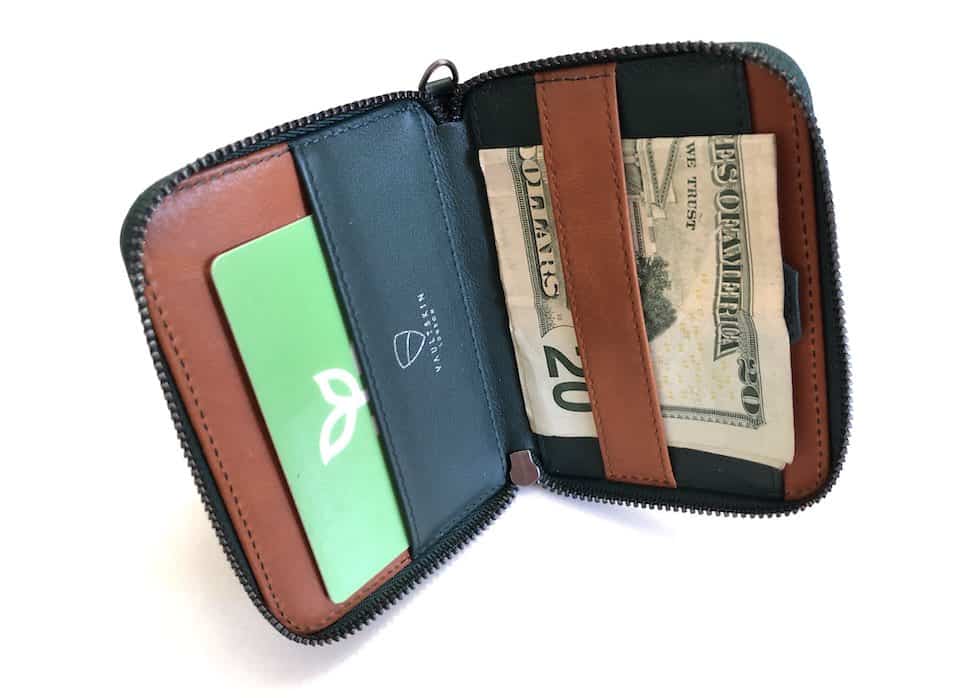 21. Rugged Materials Ranger Minimalist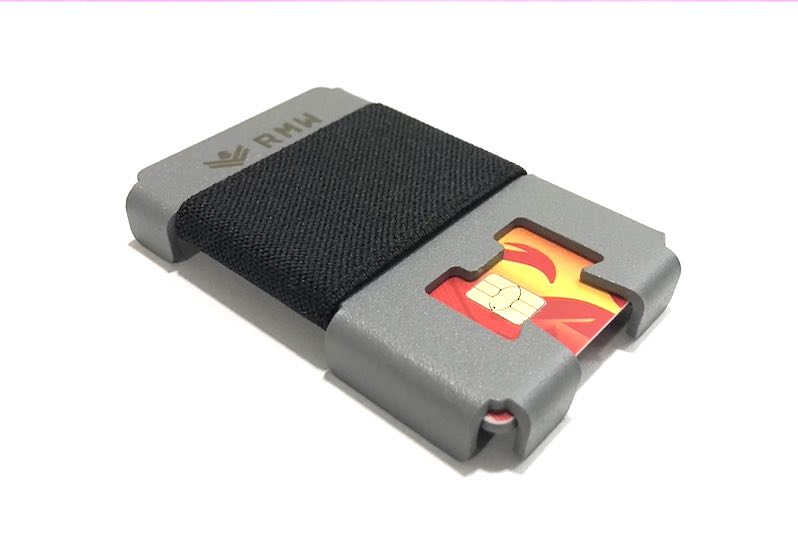 Last but certainly not least I have to hand it to my friend, the Rugged Materials Ranger. The Ranger is a hell of a wallet. American made by people who believe you should "keep it simple, stupid," this Rugged Materials offering follows that through in both the function and design.
Heavy and meaty, it has clean lines and neutral colors. An aura of masculinity and timelessness surrounds it. Practically speaking, this thing is beyond durable with its hardened steel body and heavy-duty woven strap. Short of throwing it under a moving tank or neighborhood elephant, it will survive anything and still come out smiling.