Wallet junkies and casual shoppers alike are often drawn in by the famous Ridge wallet. It's well-built, compact, and has a nice overall aesthetic that's simple but stylish.
Problem is, it's not exactly the most affordable option on the market. Luckily, there's a host of alternatives out there and some you'll love even more.
Here are 5 Ridge wallet alternatives that are head-to-head competitors to the Ridge.
Ekster Senate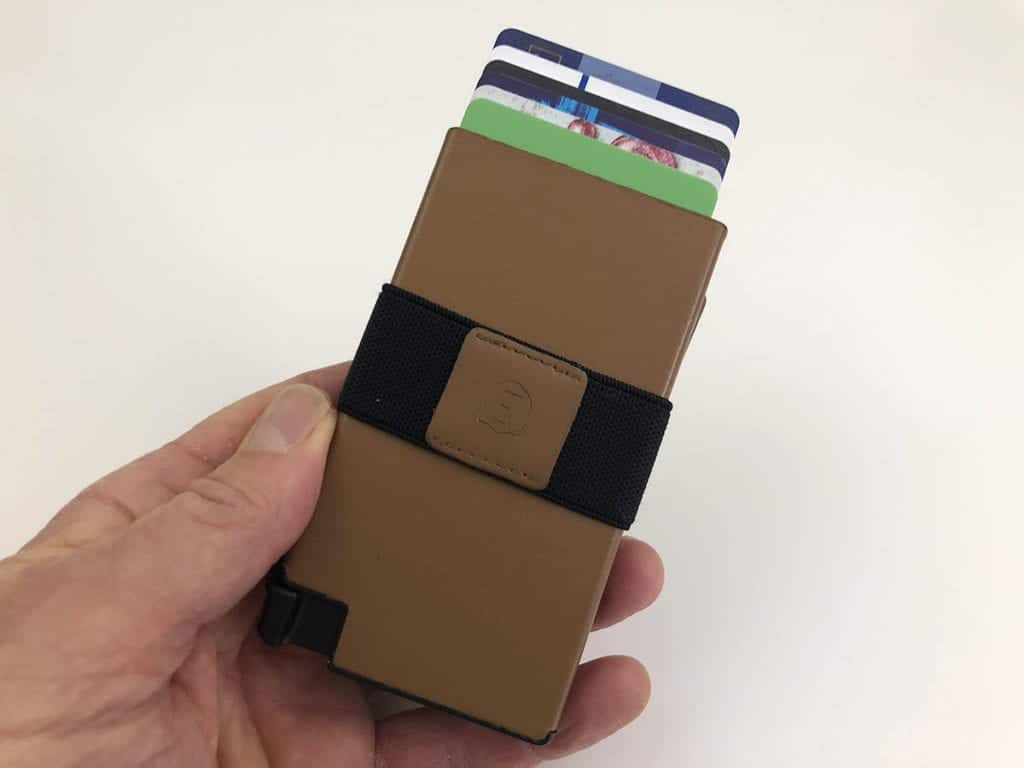 JUST THE FACTS:
Design: The design of the Ekster Senate wallet blends together new and old and puts it in an attractive, slim package. It's a handsome smart wallet with a brilliant card ejector design.
Quality: The leather craftsmanship and internal ejection system are shockingly well made. I particularly like the burnished edges of the leather that give it a clean, finished look.
Performance: Ekster has the smoothest and most dependable pop-up mechanism of any wallet I've tested. .
Value: It's worth the asking price and Ekster often offers attractive discounts.
Where the Ridge is ultra-modern, angular, and edgy, the Ekster Senate is contemporary yet traditional and also incredibly handsome. Like any good wallet these days, it's exactly the profile you're looking for. It's slim, smooth, easy to carry, and fits extremely well in a front pocket.
Ekster has a lot going for it beyond that, though. It's crafted from premium grade materials including European top-grain leather and 6063 T5 Aluminum. Basically, you know this thing's durable as soon as you open the package – and it stays that way. I've carried mine off and on for 6 months and it's still in perfect condition.
As far as the performance and features are concerned, the Senate might honestly have all the others beat. Ekster's offering is a little bit more tech-centric and as such allows a bit more room for innovation.
The biggest show of this is in its unique pop-up, card ejection feature. Load your favorite cards into the RFID-blocking body of the wallet and simply press a button to instantly access your cards. Easy as that.
Cards display into a perfect staggered fan that allows for quick, accurate selection to speed up your daily routine. I know it doesn't sound like a big deal, but once you try it out, you'll be hard-pressed to give it up. It's one of my favorite aspects of the Senate. No more fumbling around at the checkout counter? I'll take that, please.
Another fantastic aspect of the Senate is that it's designed to carry the Ekster solar-powered tracking card. Just slide this Bluetooth tracker into the perfectly fitted wallet and never worry about losing your wallet again.
The internal battery in the tracker lasts 2 months with a 3-hour charge in the sun. It runs on the Chipolo app, so you can ring your wallet with your phone or ring your phone with your wallet. Yeah, it's an extra cost, but Ekster gives you a price break if you buy it at the same time as the Senate. I love my tracker. It's worth every penny.
Rossm Card Holder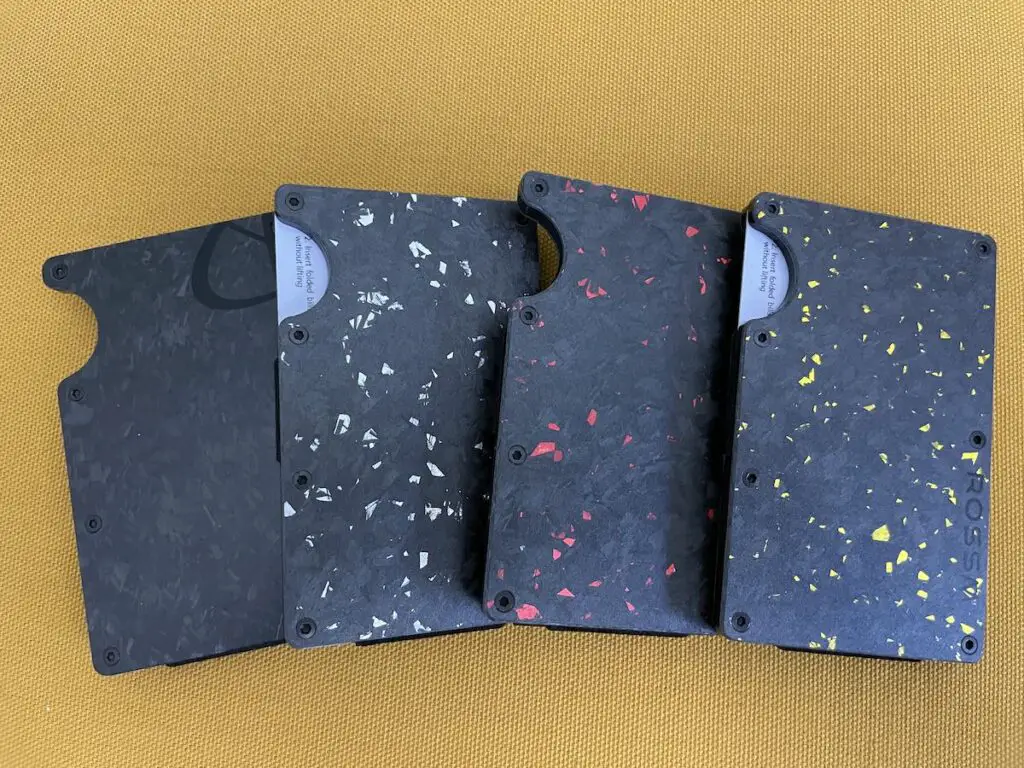 JUST THE FACTS:
Design: With a near identical design, the Rossm card holder wallet is as close as you can get to being the Ridge wallet without being the Ridge wallet.
Quality: Despite a price that is a third of the Ridge wallet, the materials are easily on a par with the Ridge. I've taken them both apart and the quality of the Rossm easily stands up to the Ridge.
Performance: All sandwich-type wallets work pretty much the same. You push the cards out from the D-shaped opening at the top. Easy peazy.
Value: At just $30, it's hard to find a better value.
Looking for something that's more of a head to head competitor to the Ridge? Look no further than the Rossm card holder. Unlike the other options I've shared in this post, this wallet is a totally convincing knock-off of the Ridge wallet. The appearance is extremely similar but so is the construction, quality, and materials.
For those who don't stare at or try out wallets for a living (like me), the Rossm could easily be mistaken as another Ridge design. The shape is practically indistinguishable, the size is identical, and even the placement of the screws are exactly the same as the Ridge.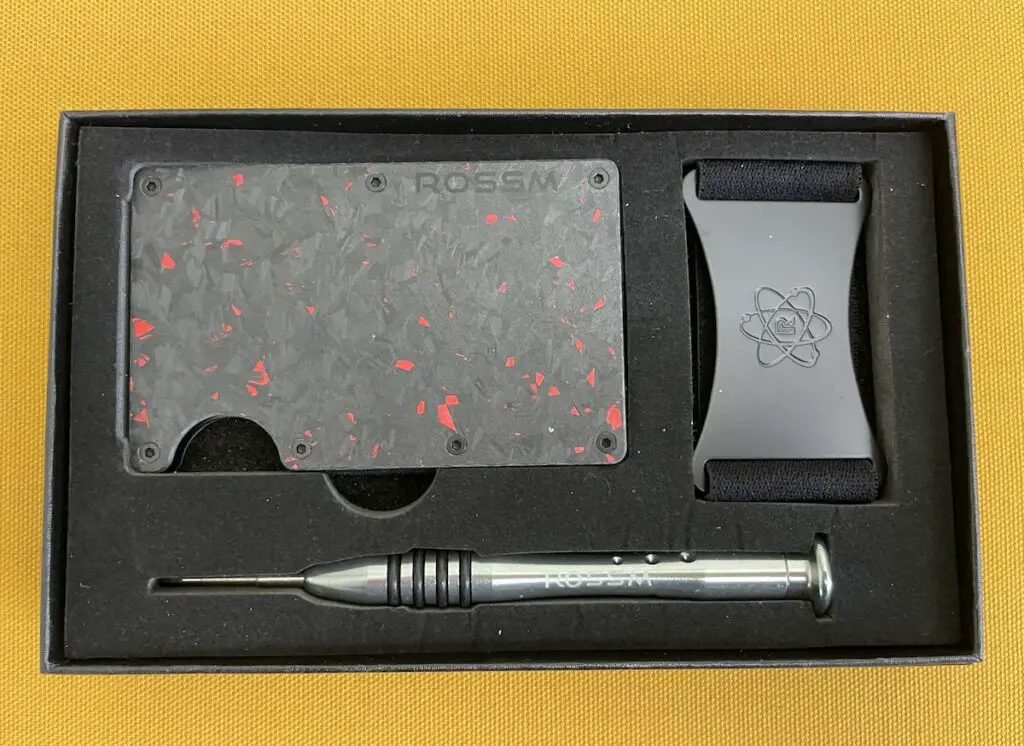 The four choices of forged carbon are really beautiful and like all forged carbon fiber, they are super strong.
Rather than paying $95+ for the Ridge, you'll pay less than a third for the Rossm. That's a huge price difference for something that easily rank as high as the Ridge in quality, construction, and overall usefulness. The Ridge just can't compare to that.
Use discount code WALLETSURFER15 for 15% off at checkout.
Secrid Slim Wallet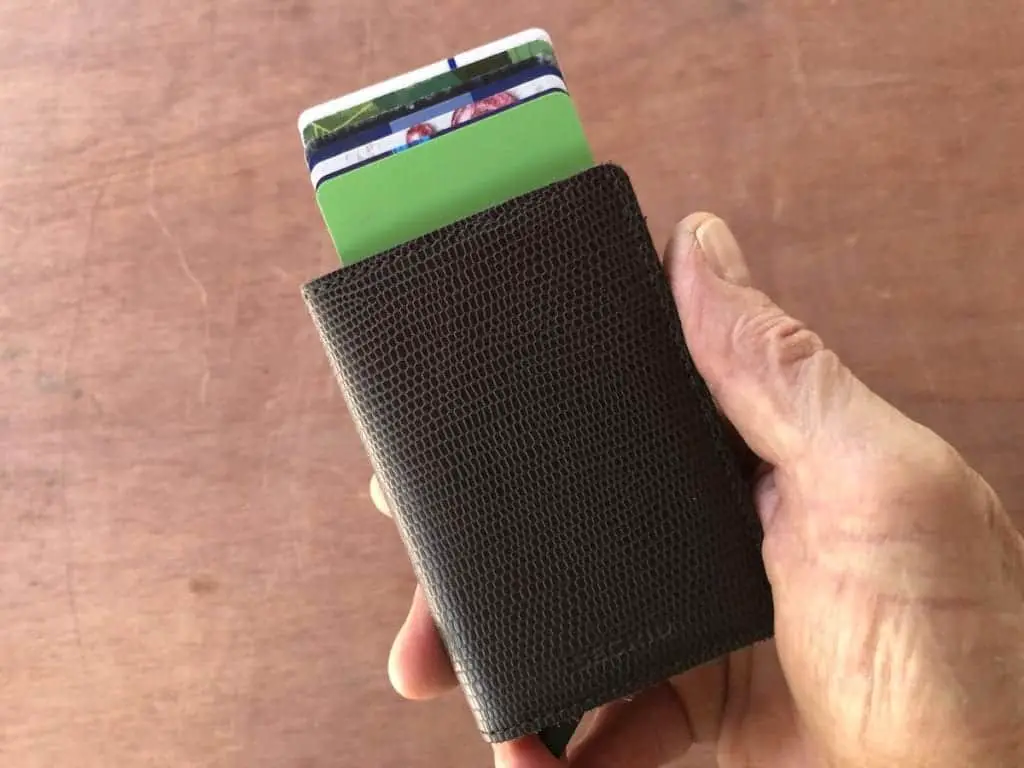 JUST THE FACTS:
Design: The Secrid Slim is a pop-up style smart wallet with an aluminum RFID-blocking case, full-grain leather, and a modified trifold design
Quality: Secrid prides itself with its range of fine leathers from European tanneries. It has excellent stitching with thick leather that has a rough-around-the-edges vibe.
Performance: The quick access sliding mechanism is solid and efficient. Secrid is the originator of the card ejector wallet, so they've had many years to get it right.
Value: The Secrid gives you the RFID protection of the Ridge but adds leather and a better way to handle cash. It's a more refined wallet for roughly the same price.
Looking for a Ridge wallet alternative that's a little more traditional without trading off modern design? You should check out the Secrid Slim wallet because it definitely ticks those boxes.
This Ridge competitor is a more contemporary take on the classic billfold. It's actually a modified trifold wallet but with a super sleek profile that fits great in every pocket. The actual look of it sticks with its more classic roots, using vintage European cowhide leather that has an old-school feel.
Scuffing and visible wear of the leather will inevitably come from daily use, but that's part of the charm of high-quality leather. I appreciate a wallet that develops a lived-in personality, but to each their own.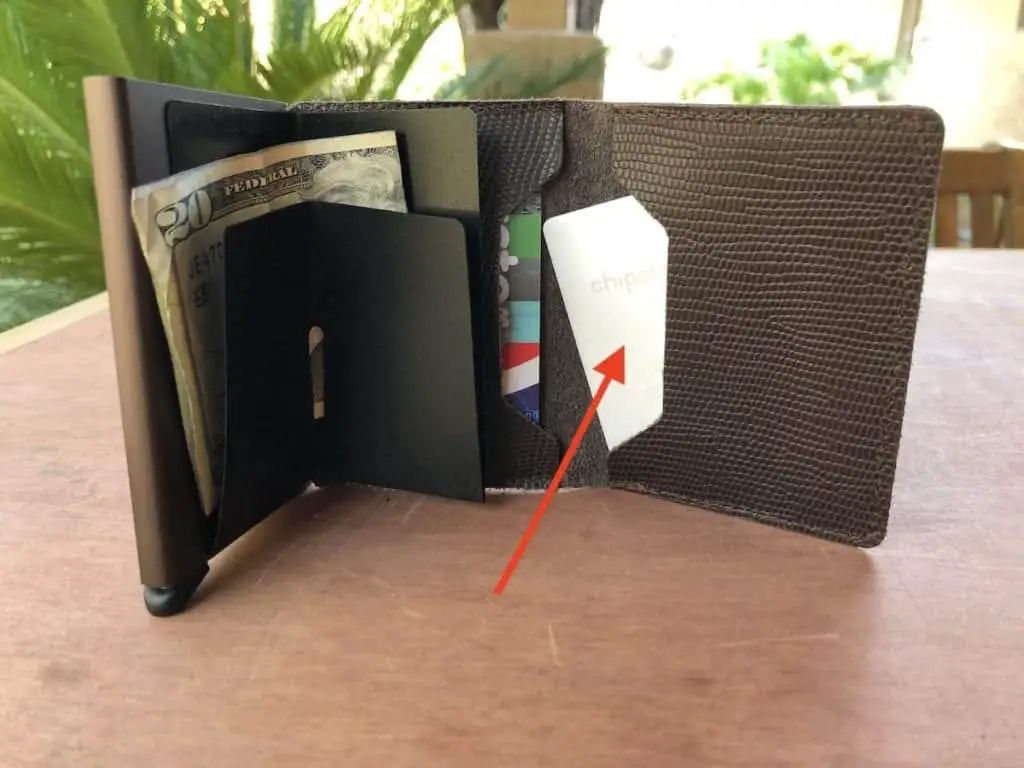 What about the actual use? Does it work as well as its competition? The answer is a firm yes. Like the Ekster Senate, Secrid's slim wallet makes use of a patented mechanism to slide out all your cards in one simple, easy motion. No struggling to get out cards here.
While Secrid's card holder may ditch the hard edges of the Ridge's all-metal body, it still uses rigid aluminum to protect cards from bending, breaking, and scratching. RFID-protection is also built-in, so you don't have to worry about skimming. Just slide up to 6 of your favorite cards for an everyday carry you can rely on.
There is room inside for cash and two more pockets that are not RFID protected. That means you can place your hotel key, staff ID, or tap-and-go credit card and scan it without taking it out of the wallet. Or make your wallet trackable with the Chipolo CARD Bluetooth tracker.
Bellroy Note Sleeve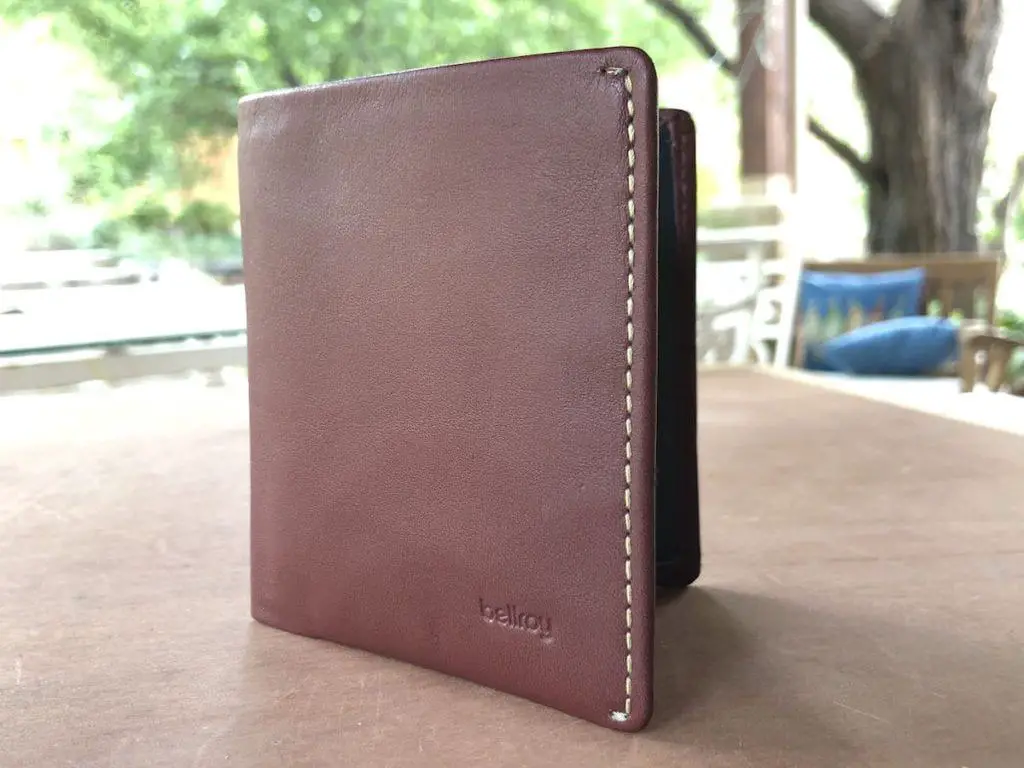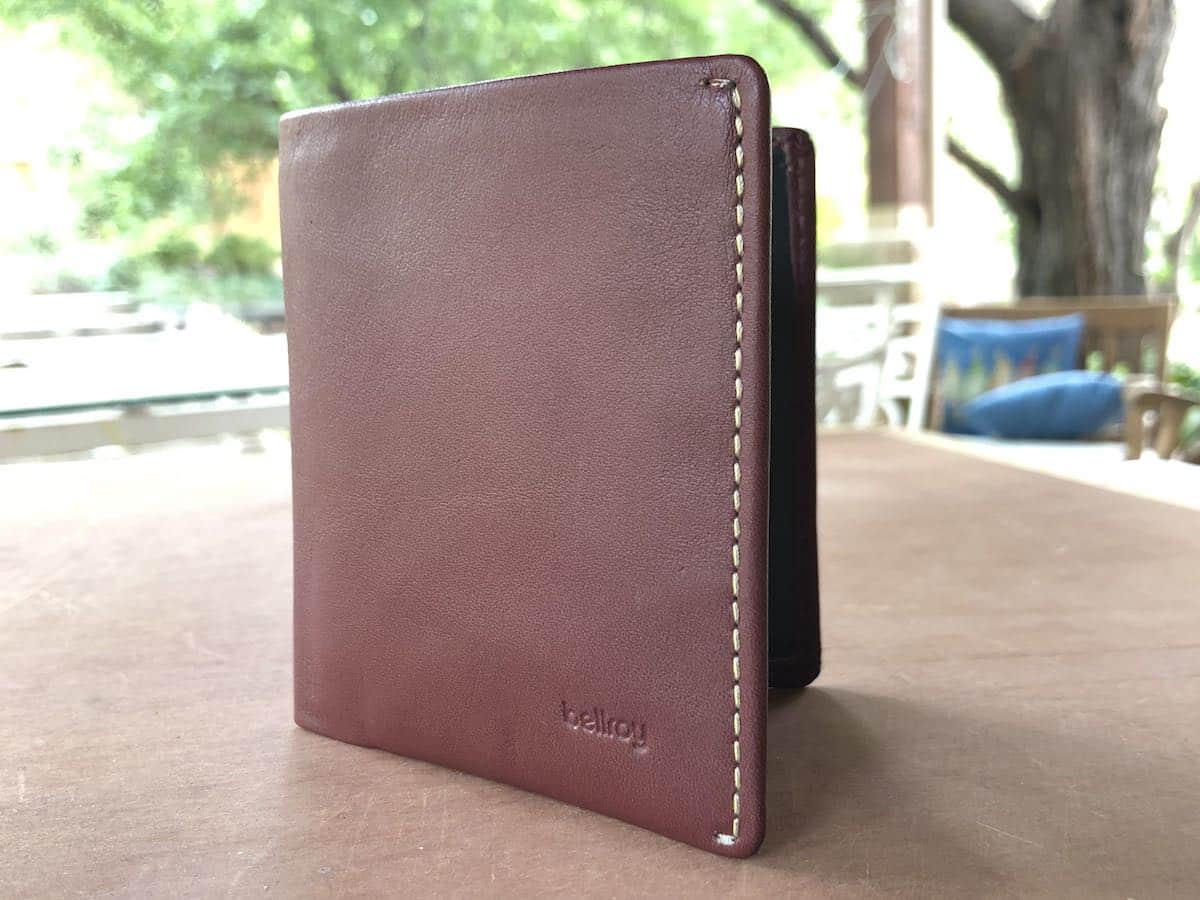 JUST THE FACTS:
Design: Makes good use of the older bifold design while updating it with a large range of cool colors, premium materials, and awesome RFID protection.
Quality: Bellroy is known for their high-grade, vegetable-tanned leather. Some owners have found that the leather runs a little thin, but that's what helps keep the wallet thin.
Performance: I have nothing but good things to say. It's slim, easy to use, and is light to carry. What more can you ask for?
Value: Bellroy wallets are sought after for their quality, not for their price. In my opinion, though, they're a worthy investment.
Similar to the Secrid slim wallet, the Bellroy Note Sleeve is another option that appreciates classic wallet style while simultaneously updating it into something uniquely new. The shape is the same as the bifolds you may be familiar with, although it is significantly slimmer while still holding more than enough to get you through the day.
Also, unlike anything else on this list, it can even hold some of your loose change in addition to a few cards and cash thanks to its dedicated coin pouch. It's not a major departure from other designs out there, but the coin pouch is really handy. It's not going to fit a roll of quarters, but you should be able to hold enough for parking meters, vending machines, and more.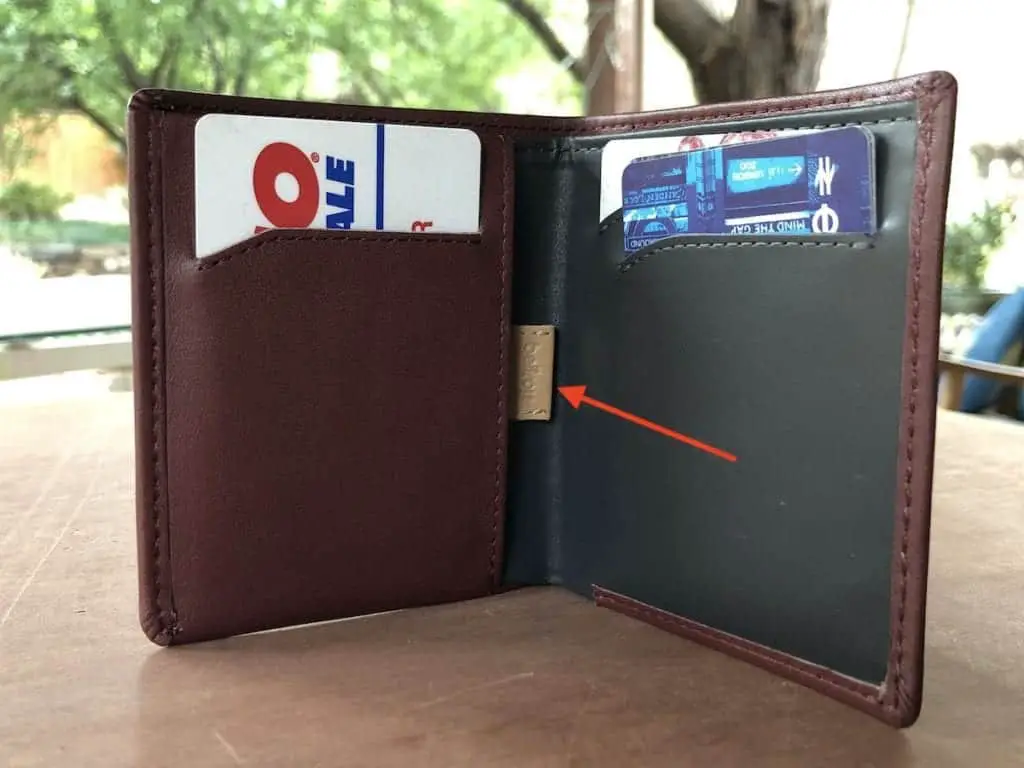 The card holding function isn't quite as fancy as the Secrid or Ekster offerings, although it still gets the job done and done well. The Note Sleeve can carry up to 11 cards and has three quick-access slots allowing you to get to frequently used cards with less fuss than it would otherwise take. The cards are easy to access and the retractable pull tab works like a charm to quickly access a few cards.
The 11-card limit is a little much, I think, especially if you're carrying coins plus a decent amount of cash. Things can get bulky and uncomfortable fast. Follow the modified KISS rule for minimalist wallets: Keep It Slim Stupid. The wallet is wonderfully balanced and makes an ideal EDC for anybody who needs a slim wallet for more than just credit cards.
Dango D01 Dapper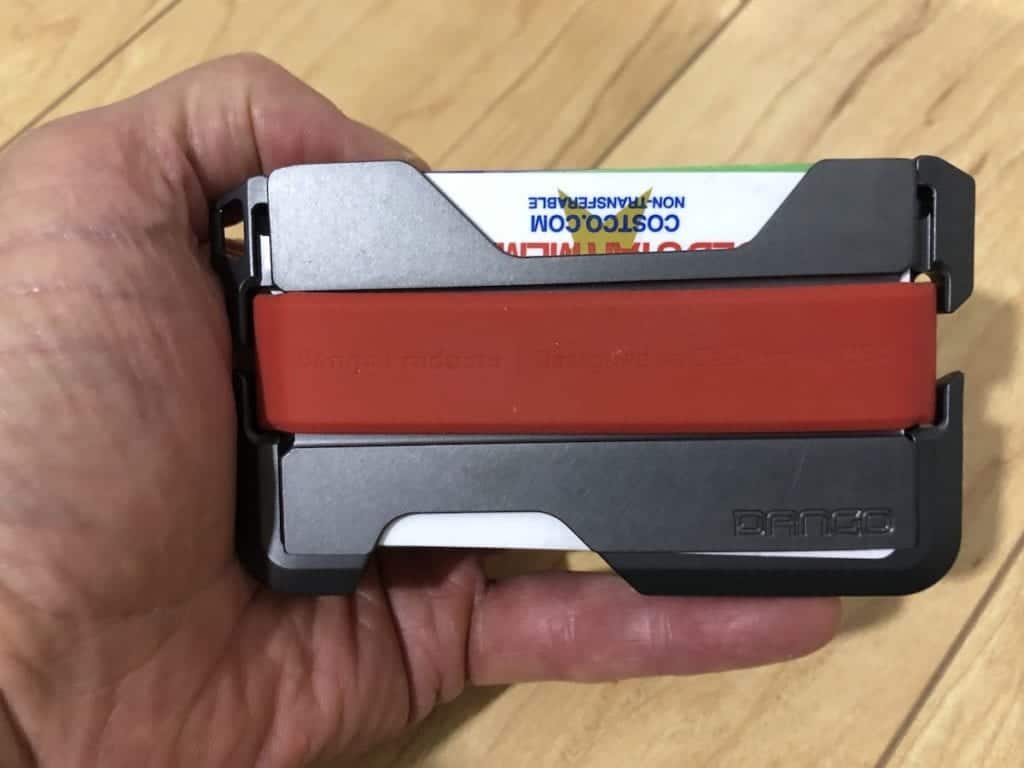 JUST THE FACTS:
Design: Dapper is frankly a sexy wallet. It's edgy and elegant all in one, made from 6061 aerospace-grade CNC'd aluminum and top-grain leather.
Quality: All handmade in the USA, there are few wallets that can come close to the durability and impressive material choices found in this card holder.
Performance: Overall, owners love this metal leather card holder. Like the Ridge, accessing your cards takes some practice.
Value: There are cheaper options out there, but Dango's Dapper is more than worth the price for its performance positives and good looks.
You might be tired of hearing me say it by now, but I'll repeat it anyways. I love Dango's products, and the D01 Dapper in particular. It just looks and feels good. Dapper is a beautiful wallet with an ideal mix of sophistication, ruggedness, and masculinity prioritized in the style.
Contrasting textures and a combination of genuine top-grain leather with anodized aluminum manage to give it a rebellious edge. The materials also make the wallet extremely rugged and tough. This Ridge wallet alternative is pretty damn durable, making it a must-have for those of us who tend to use and abuse our wallets rather than gently carry them.
The angularity of the construction takes some getting used to. It's not as streamlined as the simple sandwich design of the Ridge. For instance, there is a floating plate that rises out of the armature as more cards are added. This exposes the plate's four corners that are a little sharp and can catch on clothing.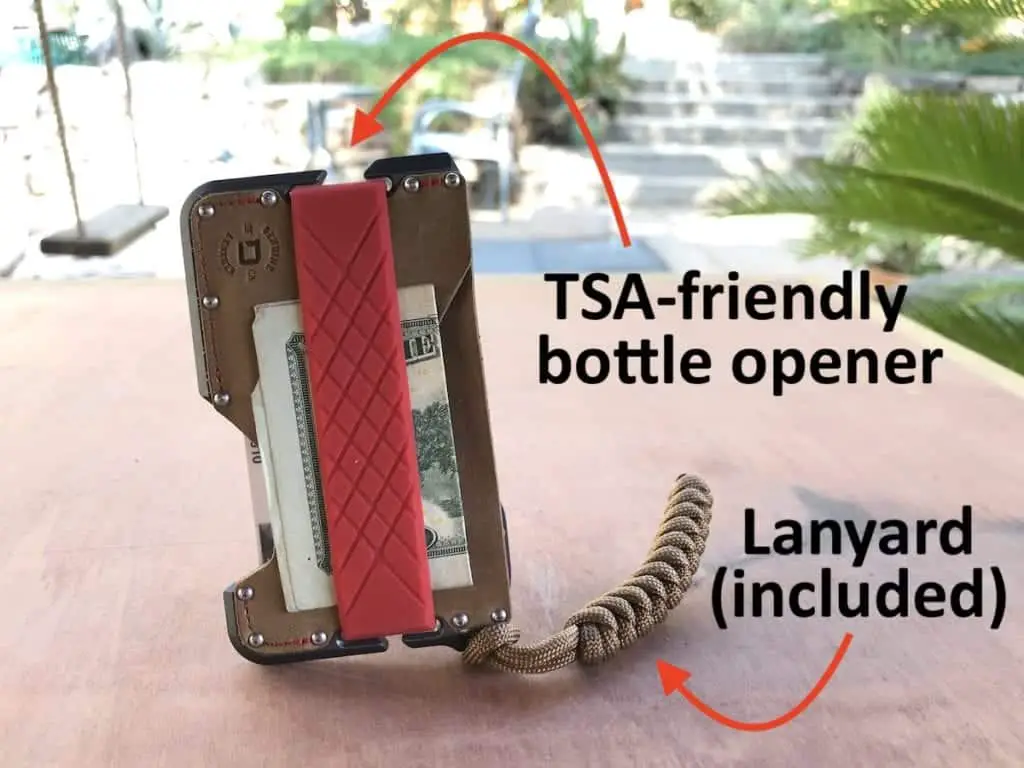 It's larger than the Ridge, too, but that's not a deal-breaker. I like the soft leather on one side that I usually place against my leg when I'm carrying it. Like any card holder, you don't want to overload this wallet with more than 6 or 7 cards. It not only makes it thicker, but it also makes it harder to easily get at the card you want.
Yeah, the looks and make of the D01 Dapper distinguish it from the rest, but it's also got a couple of additional perks that help along the way. The first of these the use of a silicone wallet band rather than elastic. It's a bigger upgrade than you'd expect, resisting overstretching while holding your cards and cash securely.
There is an available multi-tool that fits in this wallet. But I really can't recommend it because I have never been able to put it inside the Dapper without a fight. The good news is that there is a TSA-friendly bottle opener built-into the Dapper's frame.