Like all MagSafe accessories, MagSafe PopSockets are designed for the iPhone 12 and 13. They attach magnetically to the back of the phone (preferably with a MagSafe compatible case) without the need for any gooey, disgusting adhesive. 
Thankfully, PopSocket is diverging from adhesives and embracing MagSafe with wide-open arms. And they've done it right, too, because the magnet they use is really strong, much stronger than most of the other MagSafe accessories that I have tested. 
It holds onto your iPhone 12/13 with just the right amount of gripping power. While it will never hold as firmly as an adhesive, it strikes a good balance between magnet strength and the ease in swapping out PopSocket accessories quickly and cleanly. 
There are 3 main kinds of PopSockets with MagSafe
| | | | |
| --- | --- | --- | --- |
| | | | |
| | | | |
| | | | |
| | | | |
| | | | |
| | | | |
| | | | |
| | | | |
| | | | |
| | | | |
| | Polycarbonate, TPU, polyurethane | Polycarbonate, TPU, polyurethane | Polycarbonate, TPU, polyurethane |
| | | | |
| | | | |
| | | | |
MagSafe PopGrip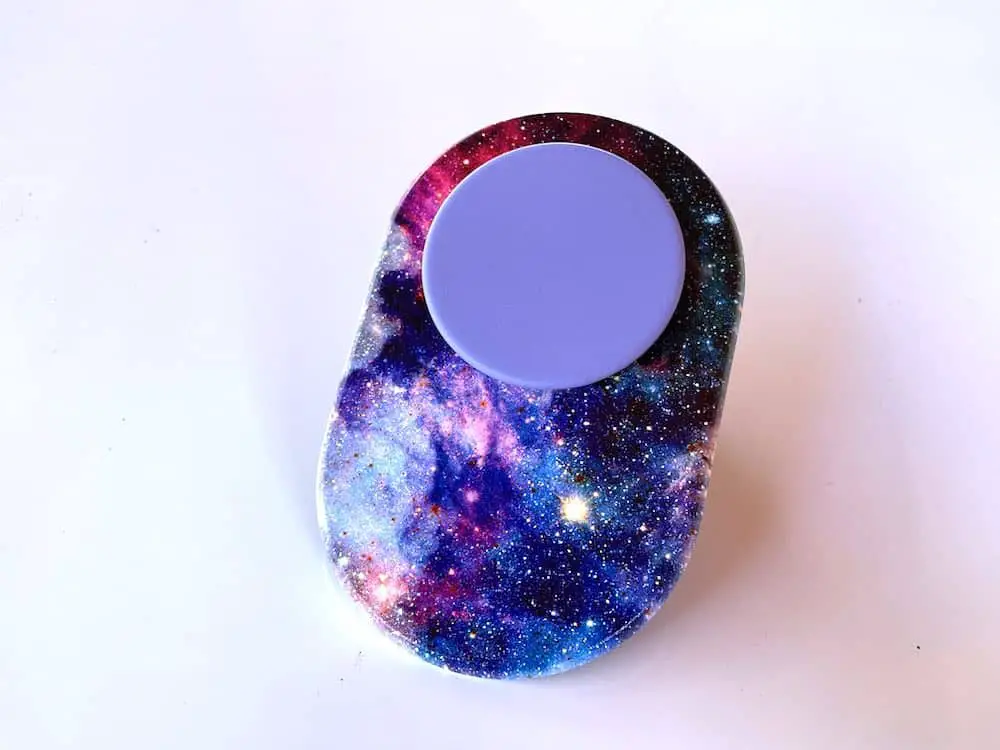 These are the PopSockets with the familiar grip that we all know and love. Pop out the PopTop (aka the Top)  and slide your fingers behind it for a comfortable and secure way to hold your phone. Then push it back in when you're done. 
Just like the original PopSockets, you can swap out the PopTops of MagSafe PopSockets with a zillion different colors and designs. All of the Tops are backwards compatible and interchangeable.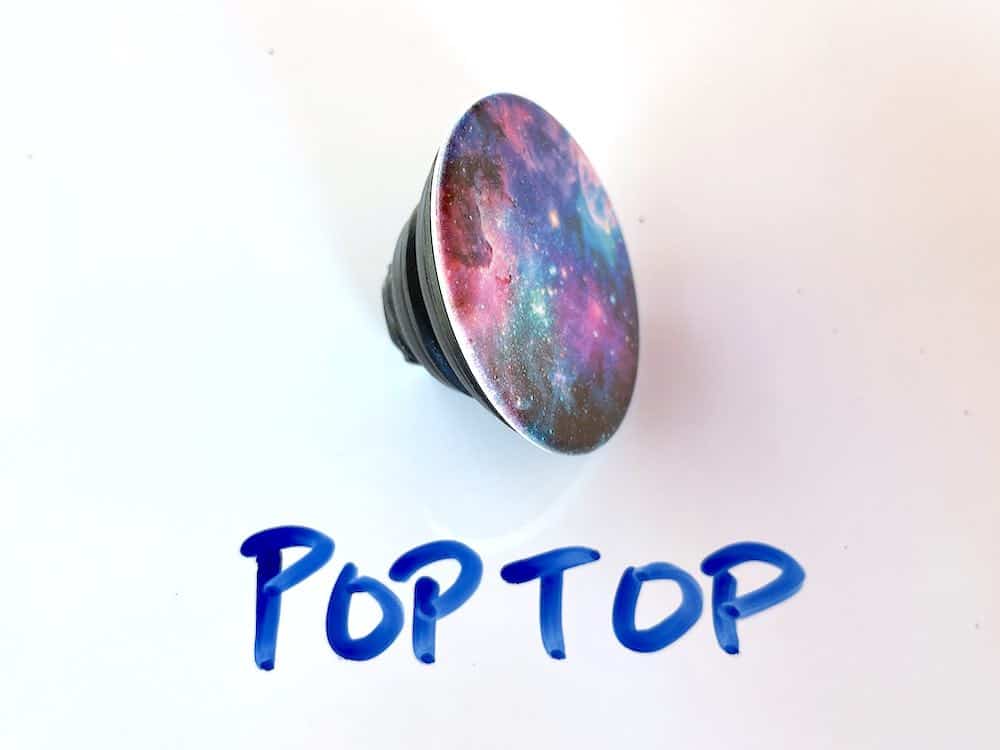 What is different about the MagSafe PopGrip is that now it has a much larger base. The base contains the magnet that aligns with the MagSafe array inside the iPhone 12/13. PopSocket recommends that you also use a MagSafe compatible case rather than a naked phone.
And the magnet strength? Amazing. It's incredibly strong compared to every other brand of MagSafe accessory I have tested, with the possible exception of the MagSafe mounts made by Moment. 
The PopGrip ably resists all of the ways it could potentially fall off, including pulling, twisting, and sliding. In fact, you almost have to pry it off with your fingers to remove it. But that's a good thing. 
MagSafe PopWallet+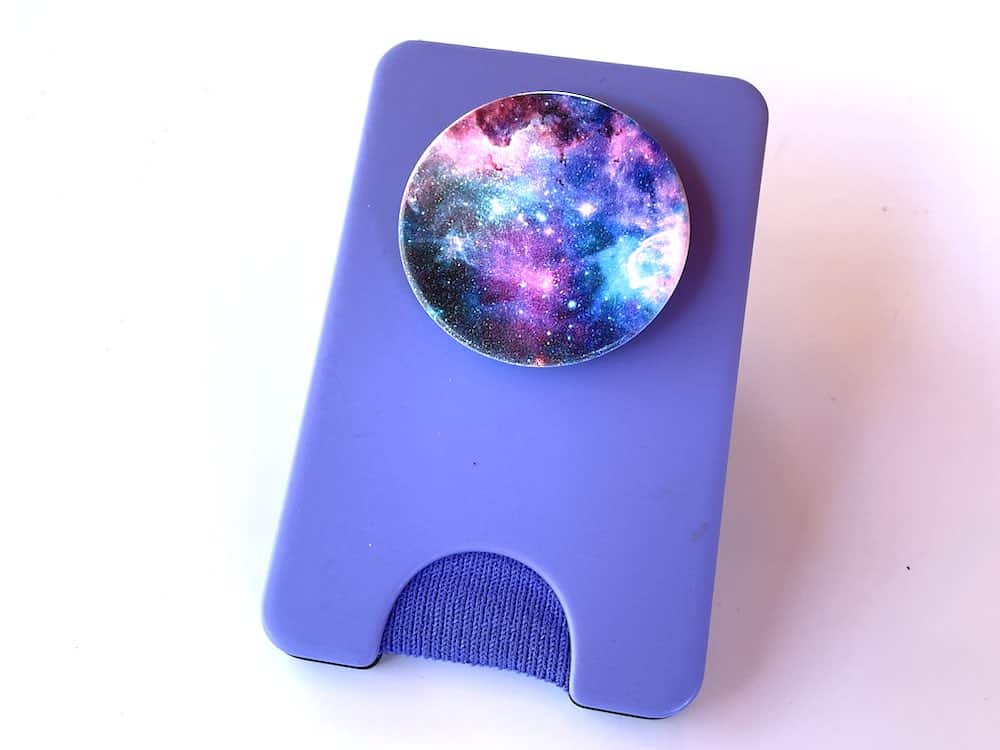 I have tested MagSafe wallets from Ekster, Mous, Distil, Moft, Spigen, and a half dozen others, and the PopWallet+ has the strongest magnet of all. There is really no contest. It's every bit as strong as the one inside the Magsafe PopGrip. 
If you're interested in learning more about other MagSafe wallets, check out my post on MagSafe Wallet Alternatives. You might like one of these better than a PopWallet+. 🤔
Like the PopGrips, they also have the same Tops that pop out for holding your phone. The competitive edge is that the PopWallet+ adds a way to carry up to 3 cards you can access without removing the wallet from your phone. 
Like all PopSockets, the PopWallet+ is made from a hard, inflexible plastic (polycarbonate, TPU, and polyurethane) that resists crushing. It's kind of similar to the Spigen Rugged Armor MagSafe wallet, but even thicker and more substantial. You access your cards by pushing them out from the half-moon thumb slot at the bottom.
A problem I've noticed is that the cards don't extend far enough out of the PopWallet+ to access them easily. This means that I have to place my finger and thumb on the sides of the cards to pull them out further before I can get at them. 
Don't confuse this with the PopWallet (sometimes written as Pop Wallet). These are the first generation PopSockets wallets and use adhesive rather than magnets to stick to your phone or phone case.
This is an extra step over what I normally have to do with other MagSafe wallets. It's not that big of a deal, but I wish they made the thumb slot deeper so that the cards would push out further. 
PopSocket has introduced a special variety of color and pattern choices available with the PopWallet+. If you don't like the PopTop color, you can purchase a litany of other colors and patterns and swap it out. The Tops just twist on and off with a quarter turn. 
Like the PopGrip, you can also get your PopWallet+ personalized with whatever artwork you choose for an extra $5. 
MagSafe PopMounts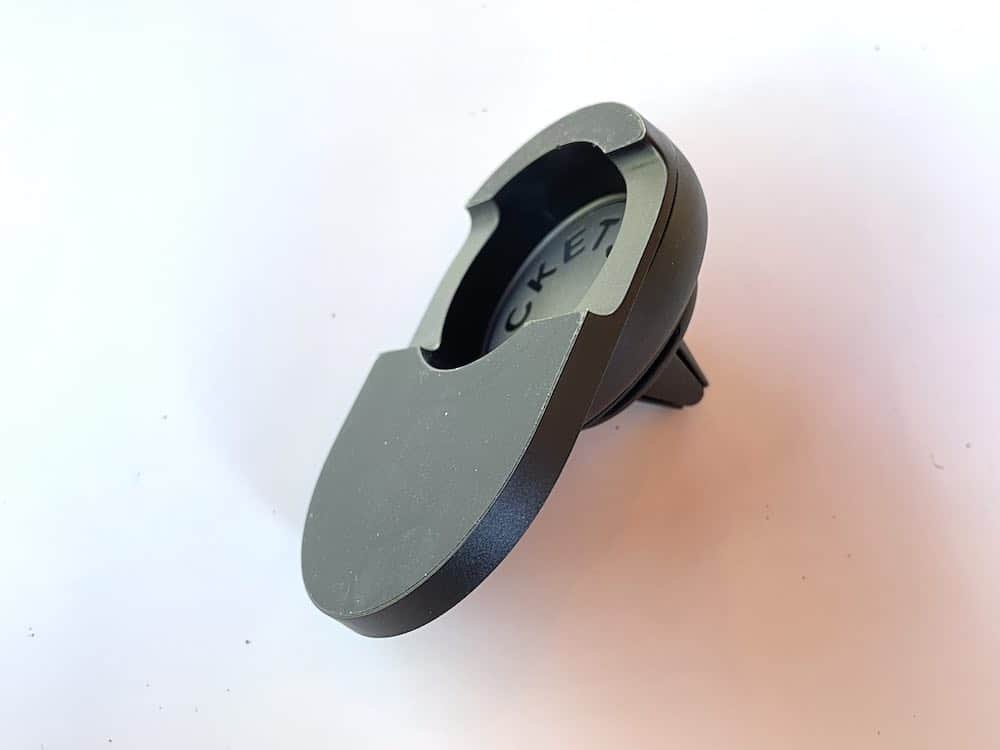 PopMount
For cars, PopSocket has two different PopMounts to mount your iPhone 12/13 without using any nasty adhesive on your dash. They both attach to your car's air vent. 
The PopMount slides onto your car vent louver with a hard rubber prong. It has slots for both thick or thin louvers, so you just rotate the prong base to line it up with your size louvers. 
Once installed, it will securely hold my iPhone 12 Pro with an Apple MagSafe silicone case. It will also hold my wife's hefty iPhone 12 Pro Max. Like I said, all of the MagSafe PopSockets have a STRONG magnet. 
The MagSafe PopMount holds your phone but it doesn't charge it at the same time. Here are 5 alternative MagSafe car mounts that will wirelessly charge your phone.
Another cool feature is that the PopMount has a recessed area that precisely fits the Top of the PopGrip. That means you don't have to take the PopGrip off of your phone first to use the PopMount. It slides right in and holds rock solid.
What is strange is that the mount will not hold the PopWallet+, even though the basic design of the wallet and grip are more or less the same. To use it, I have to remove the PopWallet+ first.
It's doubly strange is that more people are likely to use their PopWallet than the PopGrip when driving in their car. Personally, I like to carry a minimum of my driver's license, a credit card, and $20 bill whenever I get in my car.
For me, that all goes in my PopWallet+. And I always attach my PopWallet+ to my iPhone when I leave my house.
By the way, there are MagSafe car mounts that hold and wirelessly charge your phone at the same time. The PopMount doesn't do it. But these can.
PopMount 2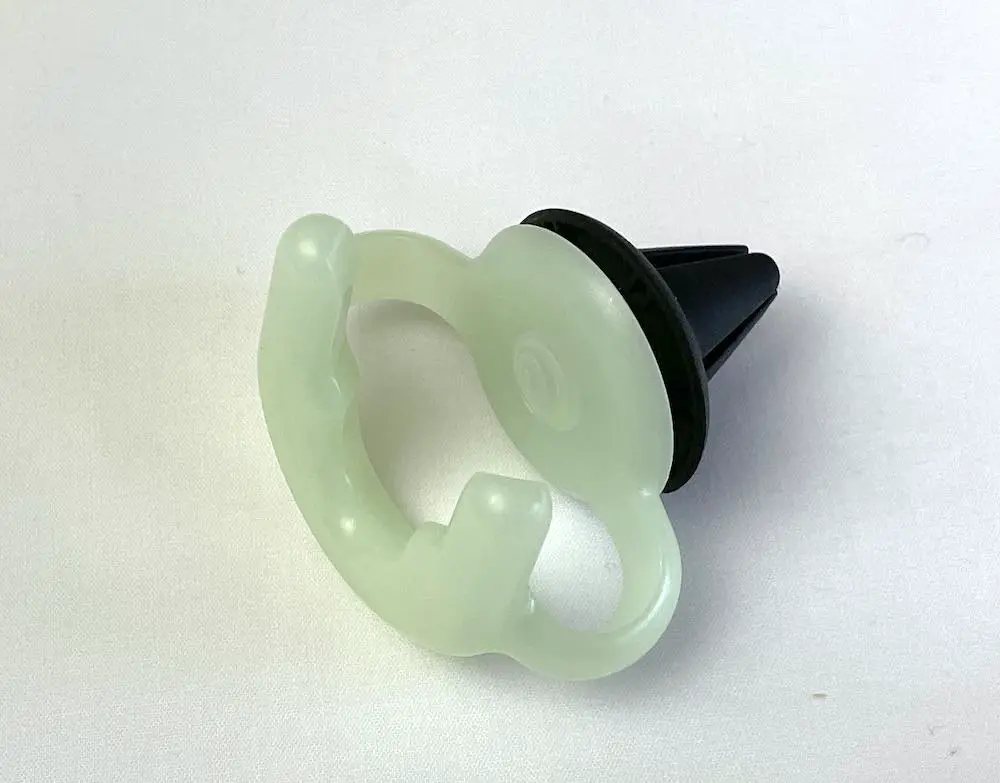 The other vent mount from PopSocket is the PopMount 2. This isn't MagSafe in the strictest sense because it doesn't hold your phone magnetically. Instead, you extend the Top of your MagSafe PopWallet or PopGrip and hang it on the yoke of the mount. Mine is the glow in the dark version shown in the photo, which is way cool. 
The PopMount 2 attaches to your car vent louver in exactly the same way as the PopMount 1. However, it's not as steady because your phone has a tendency to move around a little as you drive. But you can use it with both the PopWallet+ and PopGrip.
I definitely prefer the MagSafe PopMount, even if I have to take off my PopWallet to use it. I wonder if they'll come out with a MagSafe PopMount that will charge a phone, too?
There is also a PopMount 2 Desk Mount, Flex Mount, and Mult-Surface mount that uses the same yoke and cradle design as the PopMount 2. Again, these aren't technically MagSafe mounts but they hold MagSafe Popsockets. I haven't tried any of these yet.