The PopGrip Slide Stretch from Popsockets is the only grip that's stretchable and adjustable to any position on your phone. 
It's also the only grip from PopSockets makes that you can use as a kickstand for both portrait and landscape viewing positions. 
As with everything that PopSockets makes, you can swap out the PopTops with over a hundred different designs to fully customize the look you want. 
Wirelessly charge your phone with the PopGrip Slide Stretch
The slide-able PopGrip can be moved up and down on a phone to whatever position suits your fancy. It stretches to fit the width of just about any phone and then hugs the case tightly.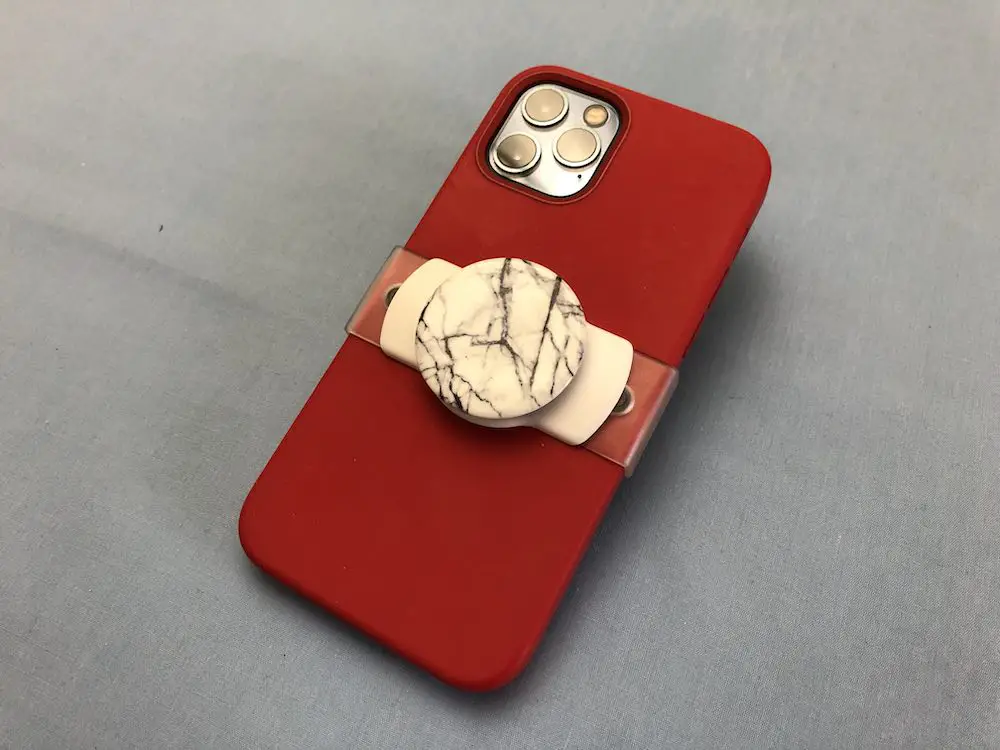 The problem with the PopSocket grips that attach with adhesive is that they don't allow you to use wireless charging. That's because most people mount them in the exact same location where your phone needs to rest on your MagSafe wireless charger.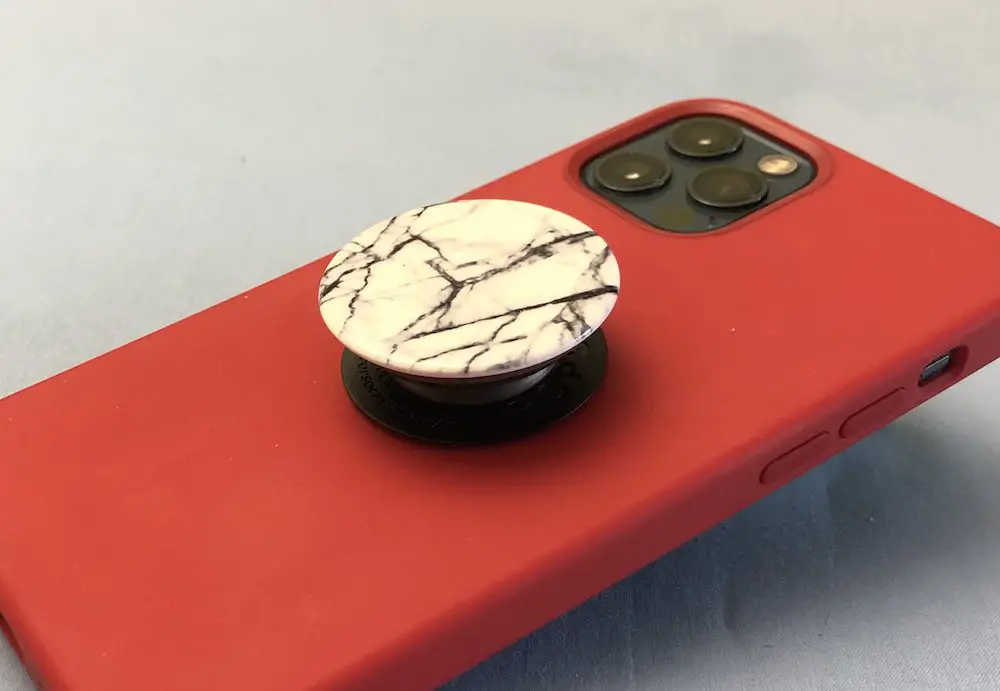 The same thing goes with the PopSockets MagSafe PopWallet+ and MagSafe PopGrip. You have to remove them first before charging wirelessly. Thankfully, magnets are much easier to manage than adhesives.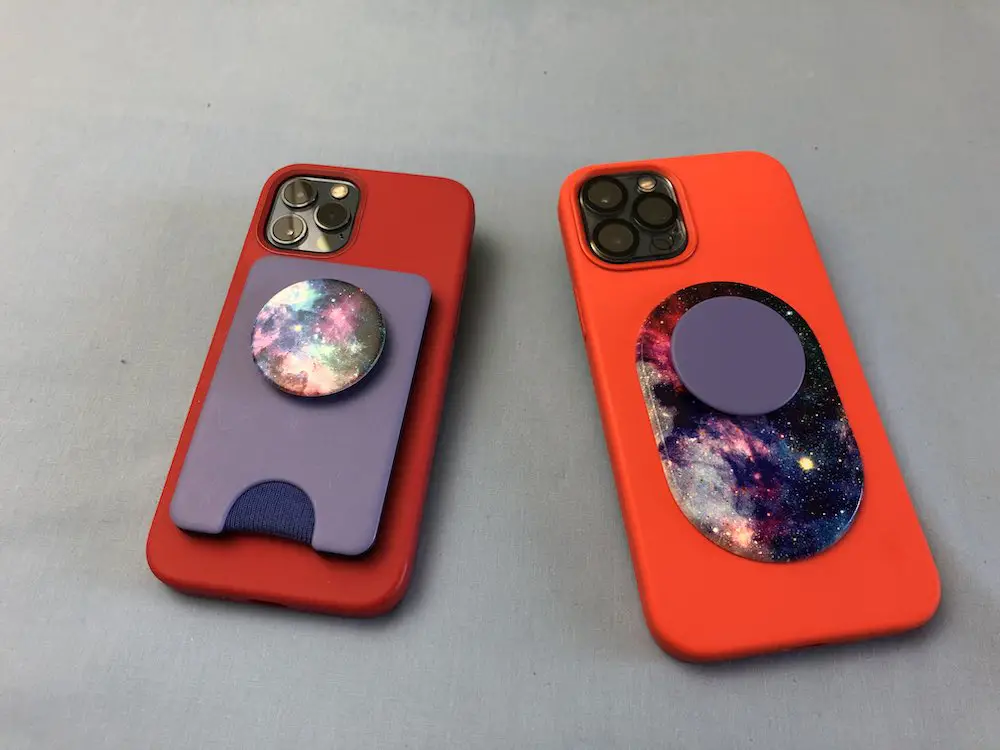 Of course, if you always plug in your phone to charge it, you never have to remove anything from back of your phone.
The PopGrip Slide solves the wireless charging problem by allowing you to slide the grip far enough on your case so it exposes the MagSafe magnets in your phone and case. This gives you the space needed to magnetically attach your phone to a MagSafe compatible charger.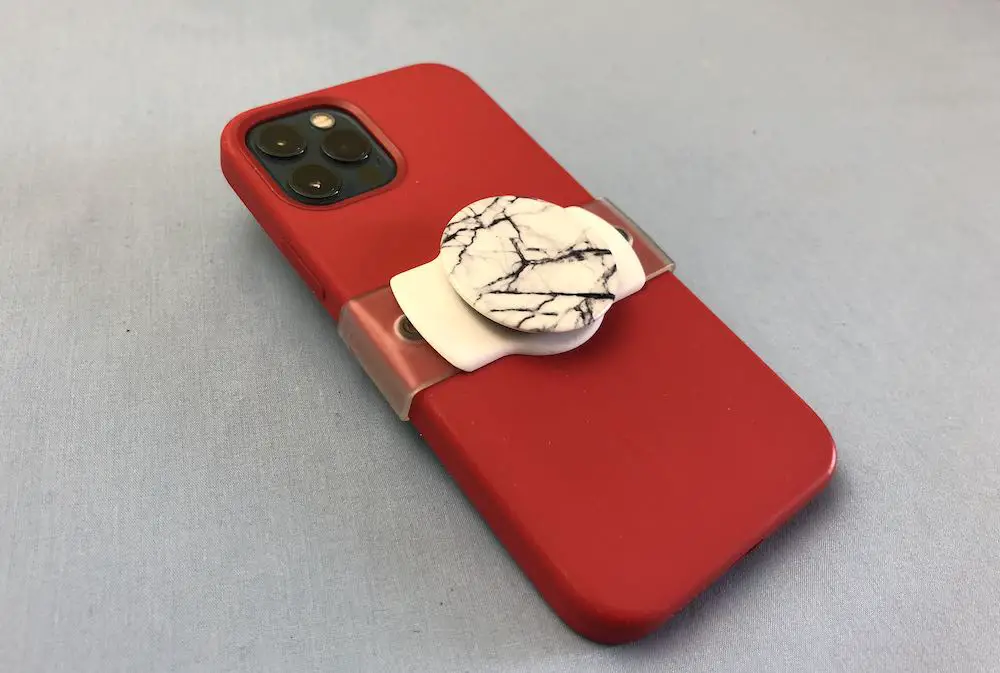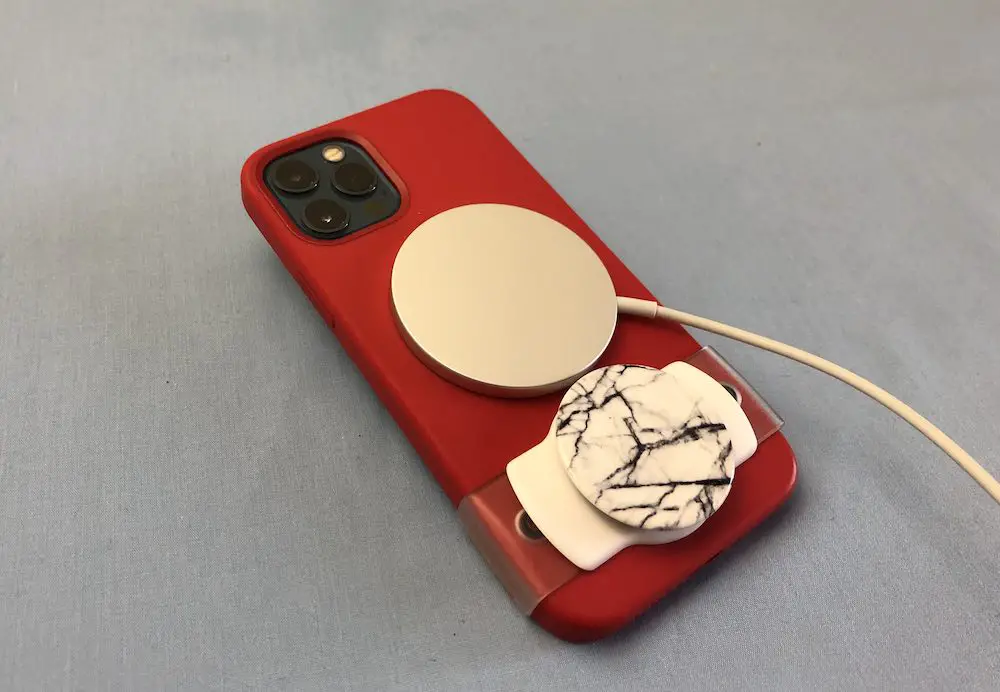 When you're done, just slide it back up to your favorite "hands-free" position, and you're back in business.
This is the the ONLY grip that PopSockets makes that lets you make these adjustments. I love how I can micro adjust the position of the grip to wherever I want.
My favorite MagSafe wireless charger is the Apple MagSafe charger. It charges your iPhone 12 or 13 at a full 15 watts. It's faster than all the rest. Just be sure you're using a MagSafe compatible case.
The PopGrip Slide is a kickstand for both landscape and portrait positions
Up to now, all PopSockets grips, including the adhesive types and MagSafe, attach somewhere near the middle of your phone. This forms a convenient kickstand in landscape position. But it won't work in portrait mode.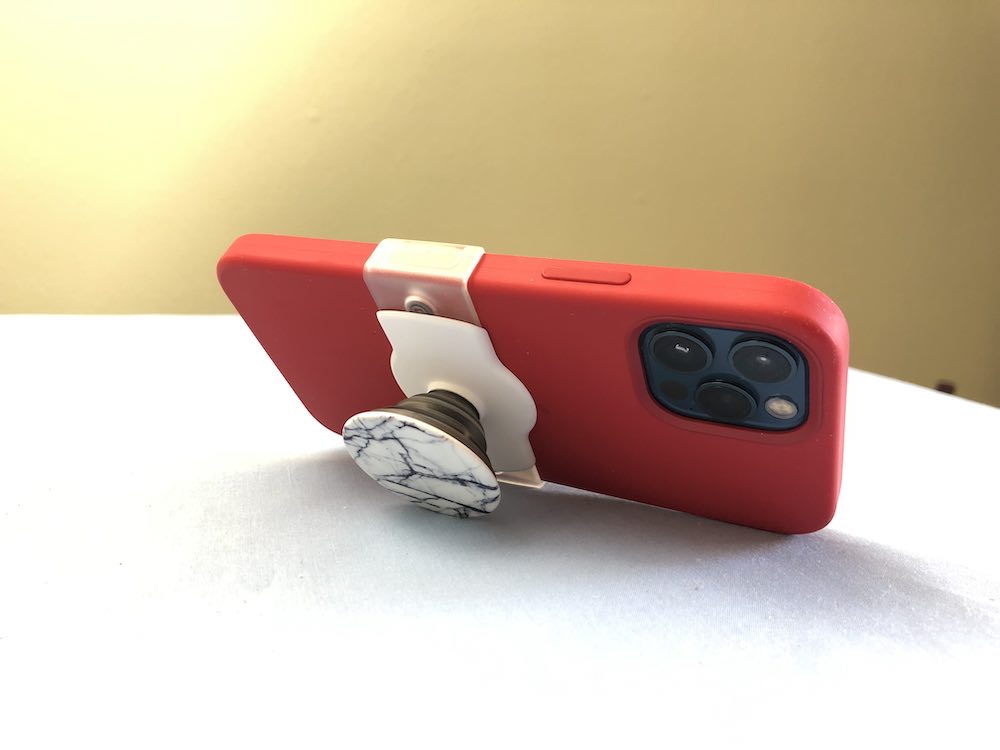 Now, with the PopGrip Slide, you can reposition your grip to any position on your phone. Just slide it down near the bottom of your phone for portrait mode. 
I found that I had to make a few fine adjustments in the placement to get it just right. But once I did, it was very stable when scrolling through my phone in portrait position.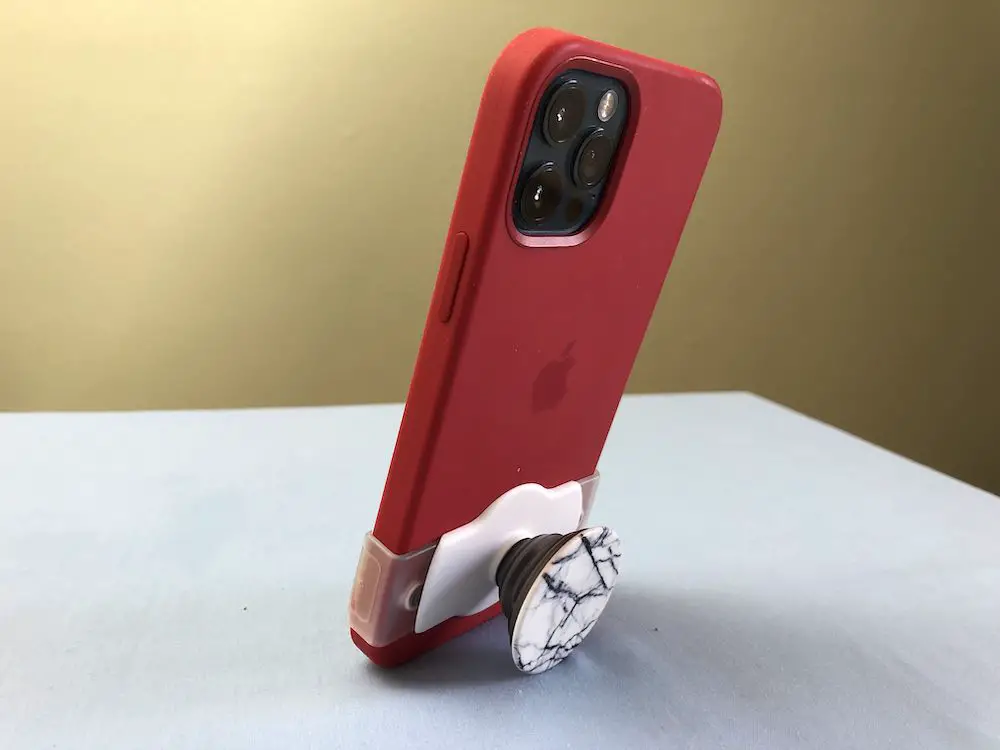 One small problem I found is that it's a little more wiggly in landscape position than other grips because the of the clasps that wrap around the edge of your phone. The clasp sticks out slightly, so your phone can rock back and forth on in. To be honest, it's barely enough to notice once you have it set in place.
There are 3 alternative MagSafe accessories that are also excellent kickstands for your phone. I discuss these at the end of this post.
It's fully adjustable with many colors to choose from
The PopGrip Slide has a spring-loaded design that automatically adjusts to the width of any size phone.
It exerts just the right amount of pressure for it to stay where you put it, but loose enough you can slide it where you want it. And it's easy to take off and put back on when the spirit moves you.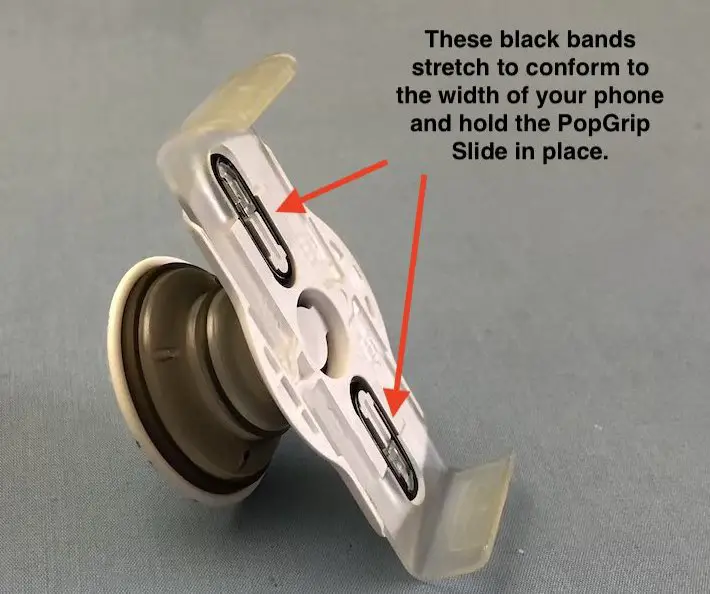 The PopGrip Slide holds well enough to hang it in the cradle of any of the PopSockets mounts (except for the MagSafe mount).  These include: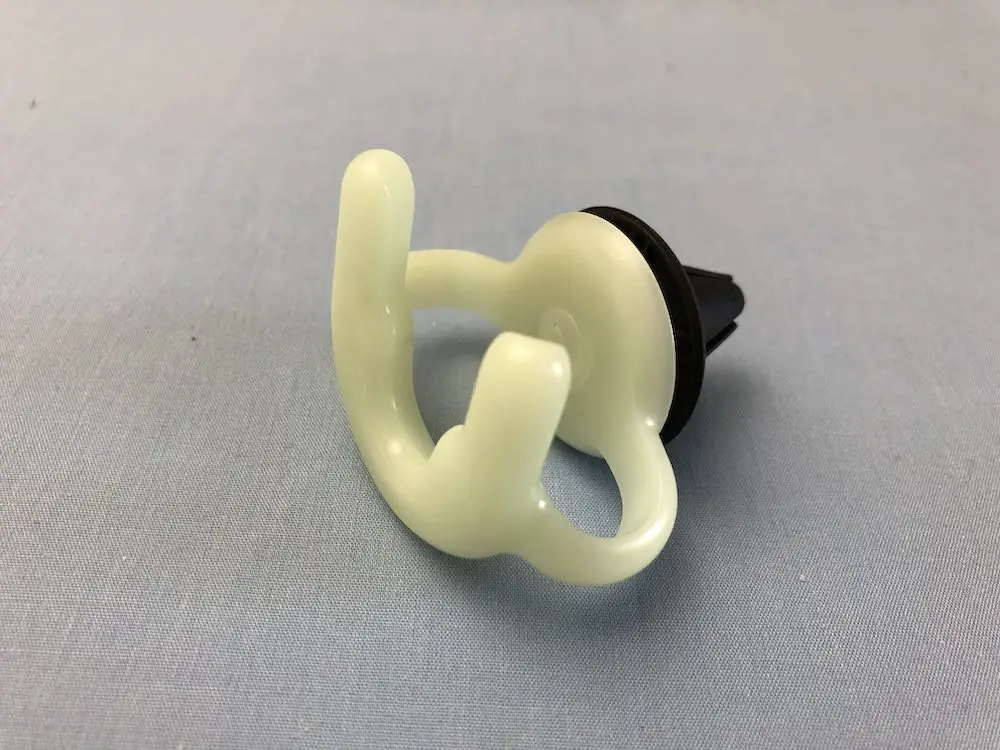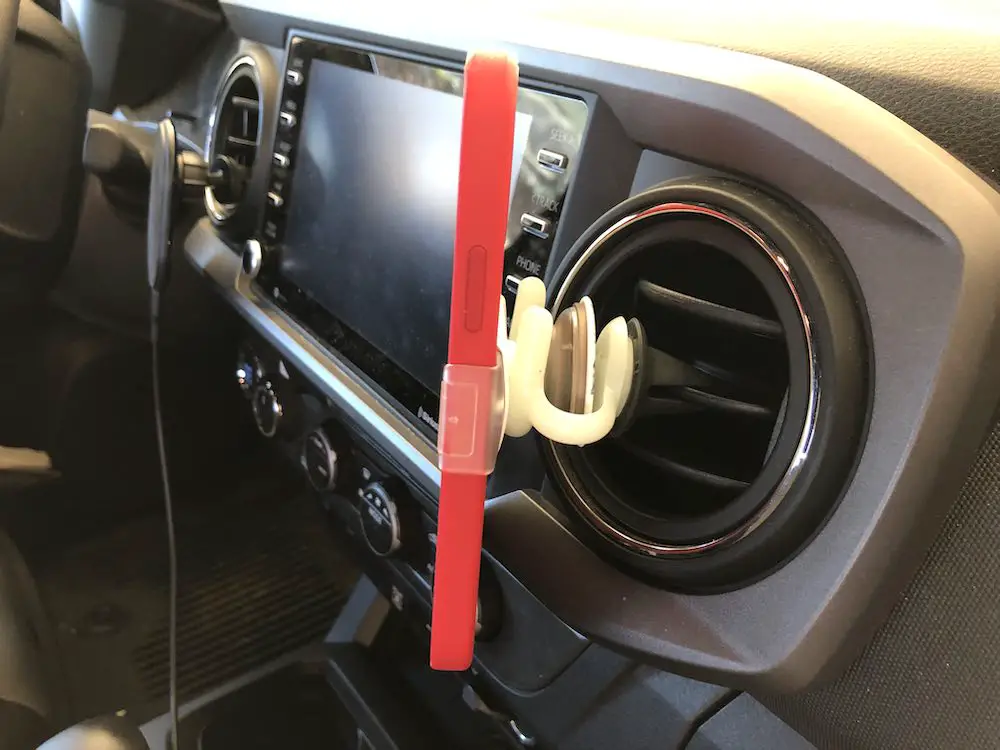 There are two versions. One is for cases with rounded corners and the other for cases with square corners. I own an iPhone 12 Pro with an Apple silicone case and the square corners version is perfect. For both the iPhone 12 and 13, the PopGrip Slide with square corners is the one to get. 
You can also get one with round corners for other types of cases and phones. Because it stretches, it has a "universal" fit that will adapt to all size phones. 
Keep in mind that it isn't designed for a naked phone. So unless you use a case, this grip won't work for you. 
There are 16 available colors and an infinite number of design combinations when you swap out the tops. 

You can also buy a PopSocket case that has the PopGrip Slide pre-installed. However, if you already have a case, this isn't necessary. Unless, of course, you want to pimp out your phone for a certain look.
PopSocket has also partnered with Otterbox for even more varieties of cases to pick from.

Other PopSockets alternatives worth a look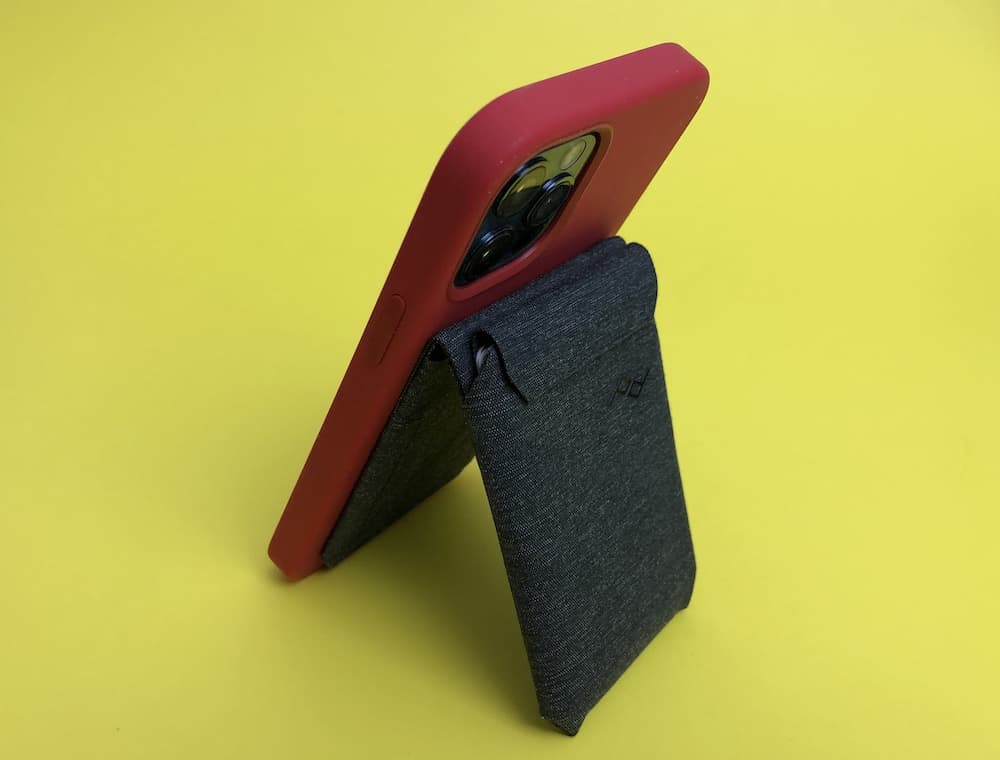 The Peak Design MagSafe compatible wallet holds up to seven cards and folds out into an A-frame to hold your phone in portrait or floating position. It's really unique because it is covered in canvas fabric that gives it a premium feel. It also has a pull tab to pull out your cards for easy access.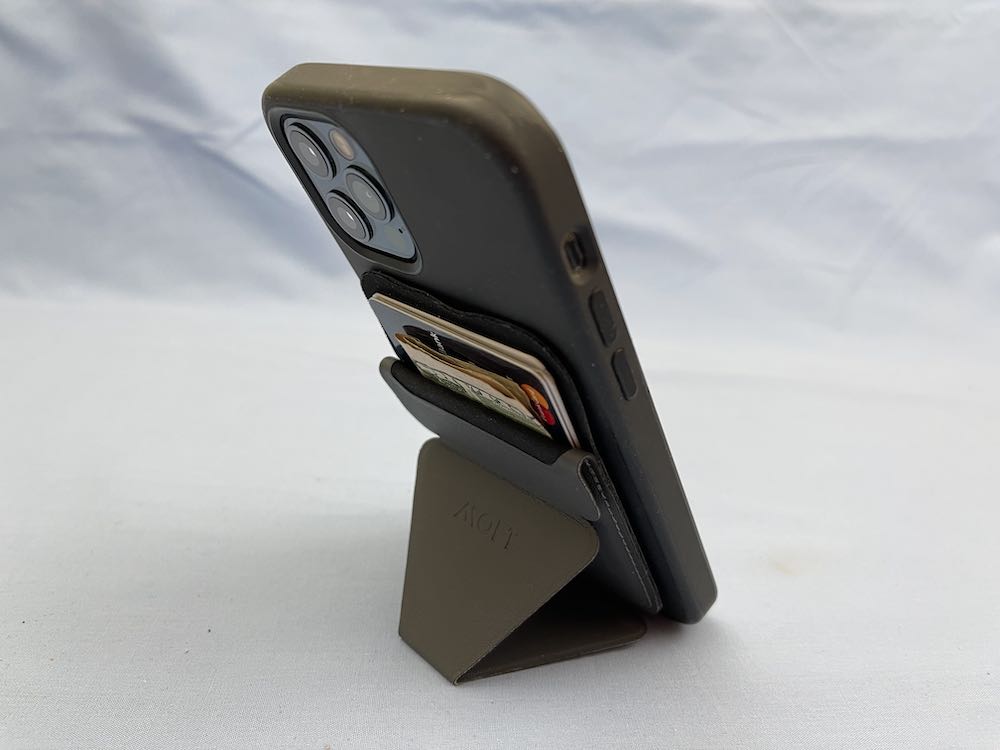 The Moft Snap-on Stand and Wallet is one of my favorite MagSafe accessories because of the nifty way that the kickstand folds out into portrait, landscape, and floating positions. It's thin, light, and holds up to 3 cards and a bill of cash. When the stand is folded out, you can slip your fingers through it and use it as a grip.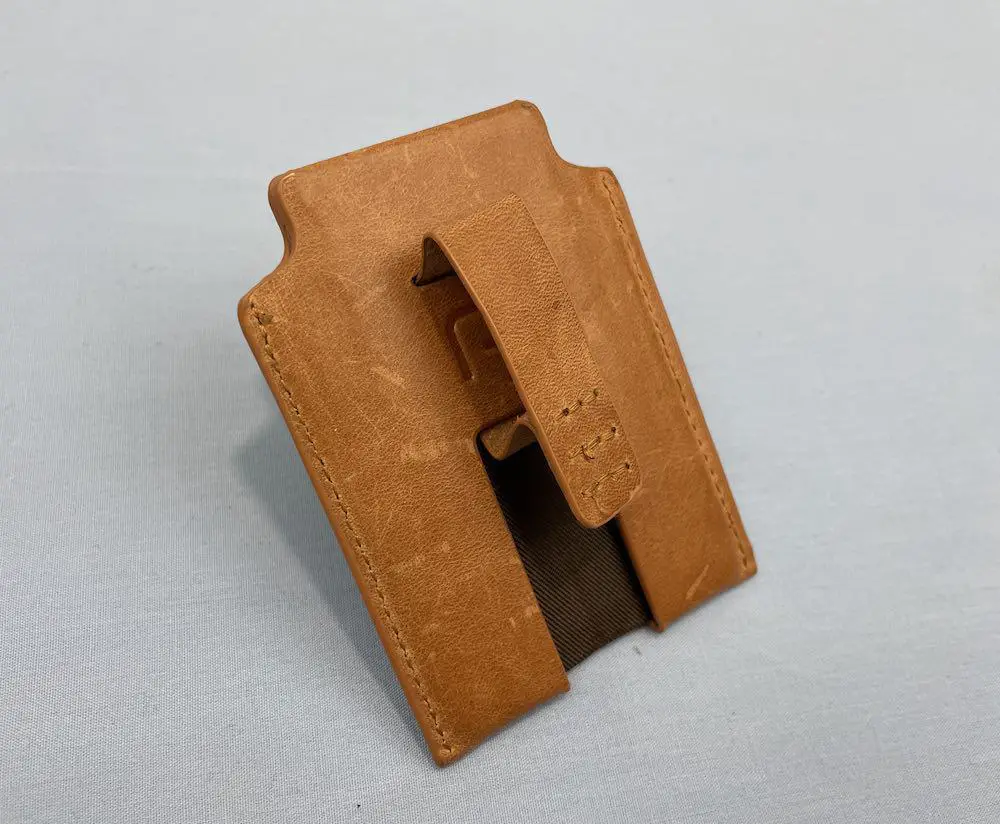 The MagBak is a unique MagSafe compatible wallet because it has an extra magnet at the top which sticks to the back of your phone. Because the top of the wallet stays attached, you can pull the wallet away at the bottom to form a sort of A-frame that supports your phone in portrait position. There is also a finger loop in back for holding your phone hands free. 
Should you buy it?
If you're looking for PopSockets with the greatest versatility, the PopGrip Slide is an excellent choice. It does away with using an adhesive grip that blocks our ability to charge your phone on a MagSafe charger.
And it's not magnetic, so it doesn't have to line up with any magnets. But it does allow you to move it out of the way so you can wirelessly charge it with a MagSafe charger.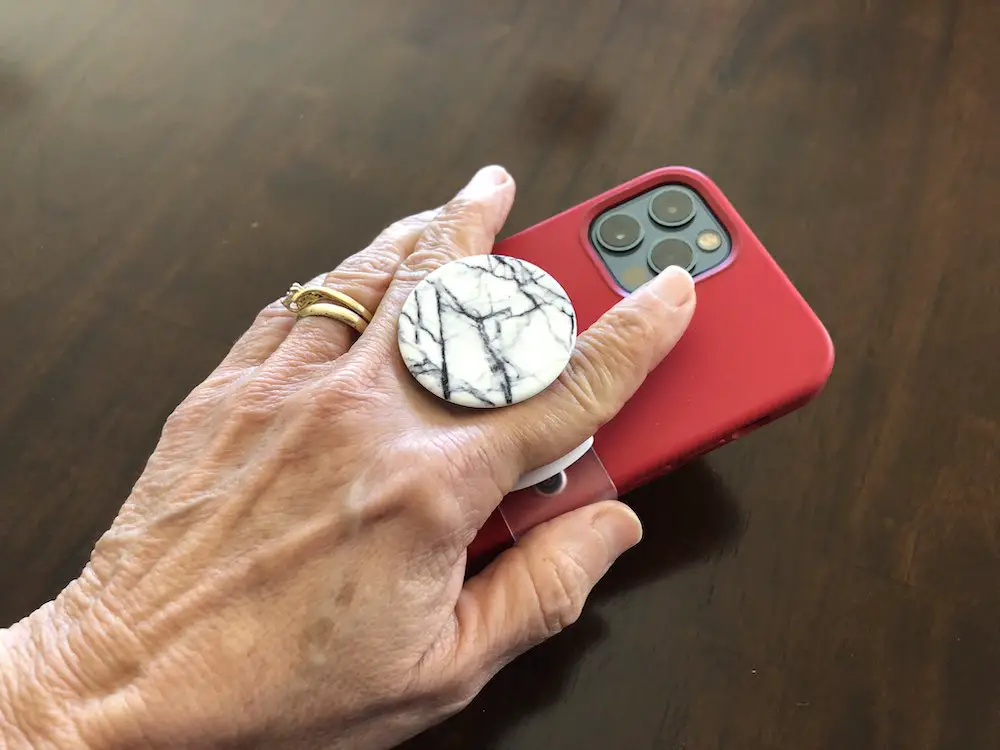 It's the only grip that's adjustable to any location on your phone. This gives you more freedom to place it exactly in your own personal sweet spot.
And it's the only PopSockets grip that gives you the added viewing flexibility of watching your phone in vertical portrait position.