Finding the perfect minimalist wallet can feel like an uphill battle every step of the way, particularly when you're trying to find one with a coin pocket.
Have wallet designers forsaken those of us who no longer wear penny loafers but still need a place to carry coins? Sometimes it seems so.
That's exactly why I searched long and hard for 7 minimalist wallets that are specifically designed to hold the change that we don't want jingling around in our pockets. And you know what? I found some good ones.

1. My Top Pick: Vaultskin Notting Hill
A secure and well executed wallet with an interior coin pocket and a zip-around design.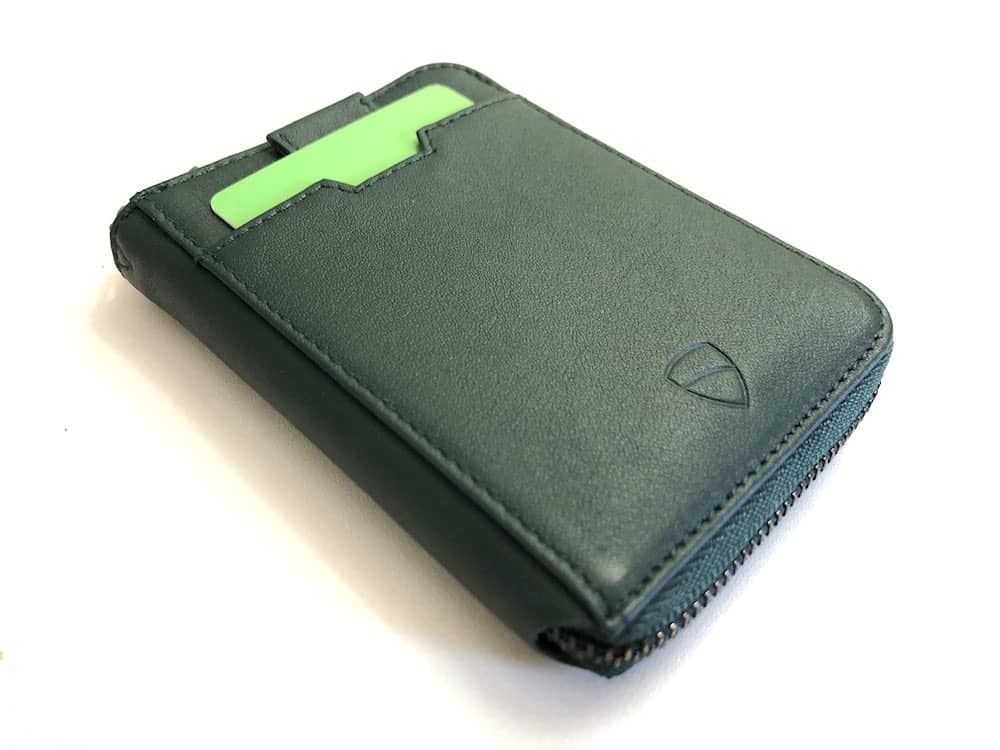 I've talked about the Vaultskin Notting Hill with glowing words several times before. It deserves all its mentions and more. In fact, it's my wife's favorite minimalist coin pocket wallet. (That's saying something because she has the pick of the litter of the many dozens of wallets I review.) 
It's beautiful on the outside, but I especially like the well laid out interior with space for coins, cards, cash, and a few extras.
Is it a woman's wallet? Hmmm. Probably, but not exclusively. The Notting Hill uses top-grain Italian leather, with a sturdy zip-around closure and precise-stitching. It all adds up to a sophisticated and elegant carry that's not going to fall apart anytime soon.
The usual suspects also find their way into this offering, including RFID-protection, cash strap, and space for up to 10 cards.
As I mentioned, the interior is what really sells the wallet. The coin pocket snaps close with another shallow pocket for store receipts or a memory card. A leather strap with contrasting colored leather holds some cash.
All cards are stored on the outside for quick access without having to unzip the wallet. There's a pull strap, too, for your most often used card. I guess I love this wallet as much as my wife.
2. Bellroy Note Sleeve
The coin pocket is hidden inside the full length cash slot.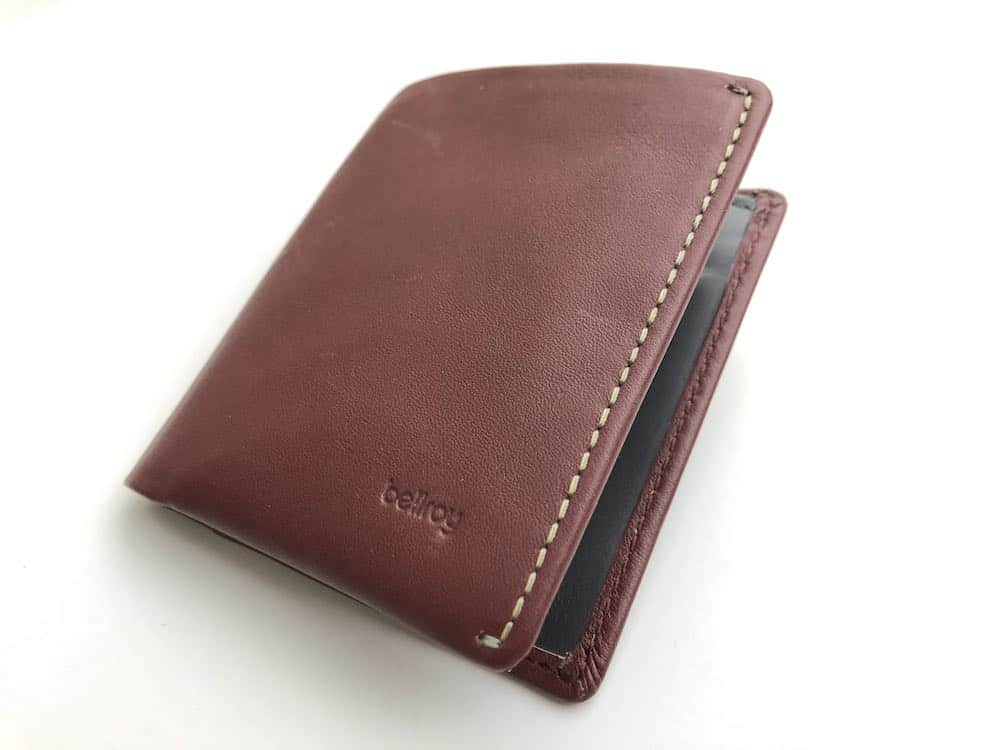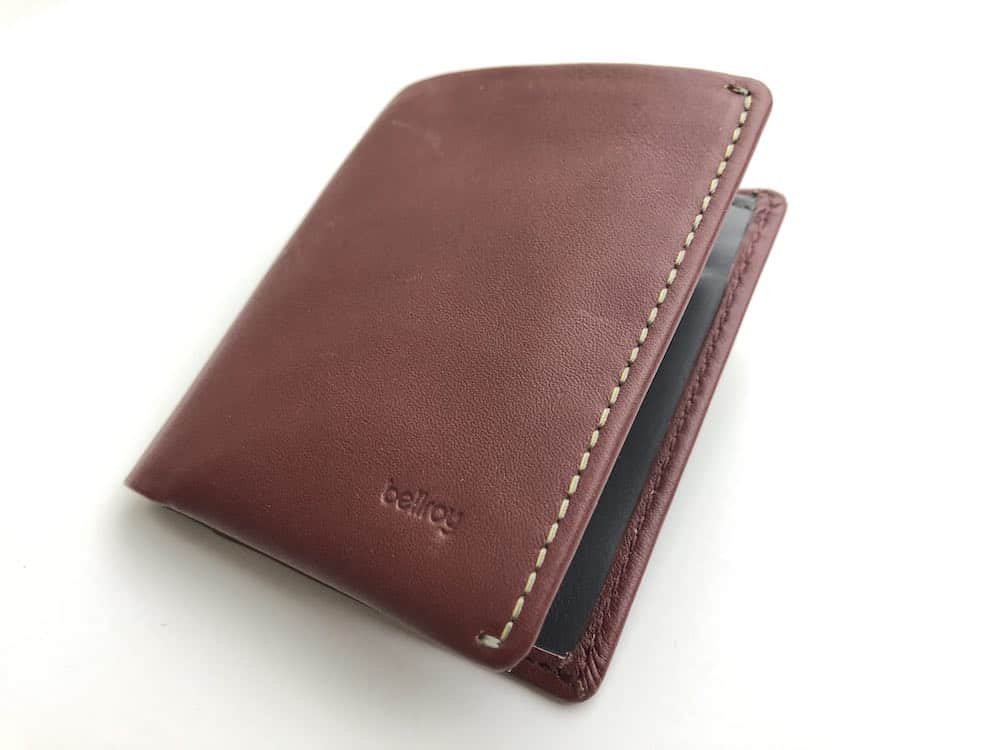 Are you desparately seeking a more traditional bifold leather wallet with a coin pocket? Look no further than the Bellroy Note Sleeve. Essentially the big brother to the Coin Fold (see below), this wallet offers the same practicality but in a slightly more usable package.
It maintains the same premium leather construction but trades the pouch design of the Coin Fold for a more familiar bifold design. There is a full-length bill section with a hidden coin pocket to ensure you'll never have to awkwardly rifle through your pockets at checkout again. Bless you, Bellroy.
Perhaps the biggest upgrade comes in the card storage features. Where this feels like somewhat of an afterthought in Bellroy's Coin Fold, their Note Sleeve puts considerable effort into it. Horizontal slots have been traded for vertical capable of keeping anywhere from 4-11 cards, and best of all? The Note Sleeve has 3 quick-access slots.
The rest of your cards are hidden away but still easily accessible with a handy pull tab. It doesn't seem like a huge difference, but it feels far less cluttered.
3. Aviator Slide Wallet
This is clearly the most elegant and sophisticated metal wallet you can buy.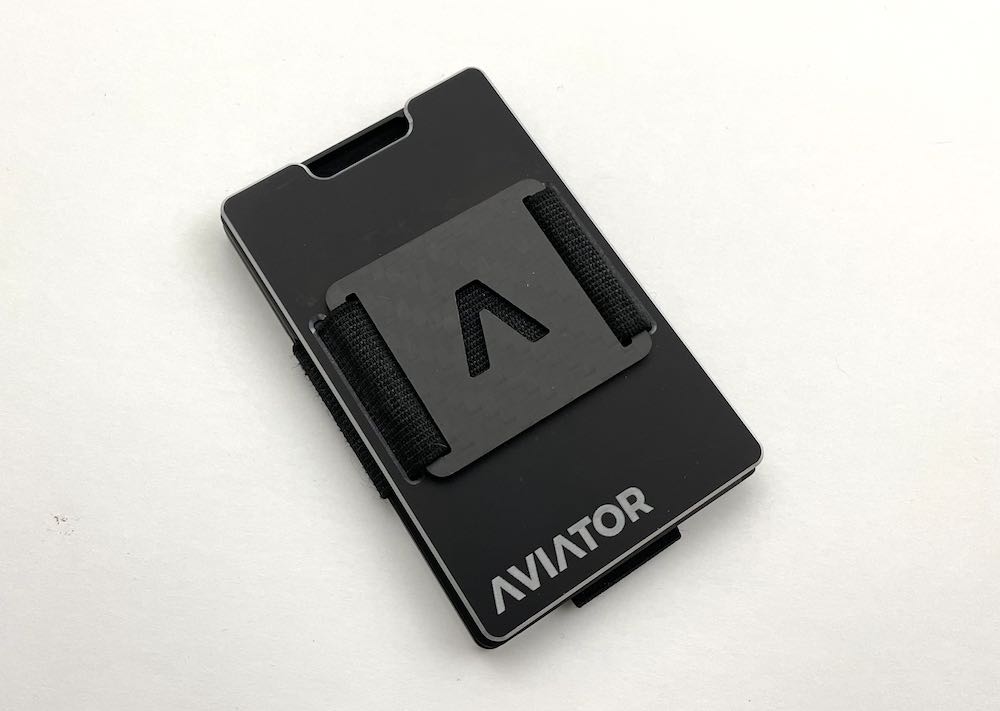 The Aviator Slide minimalist card holder is the wallet that the developers of the Ridge wallet wish they had invented. The Aviator shares the Ridge's "sandwich design," made up of two plates secured with elastic on three sides. The Aviator has upped the ante by adding a slide-out coin tray and a pull tab for accessing up to 20 cards.
There are options galore, too. You can order a coin tray that will hold one or two layers of coins. And you can have that tray in aluminum or carbon fiber. You can choose acrylic glass for the frame or go with obsidian black aluminum like mine in the photo above.
The cash clip is part of the wide elastic that provides the tension which holds the wallet together. You can have the clip in carbon fiber or go for the 3D-printed Swiss or Canadian clip. The modular design gives it a dizzying variety of options.
The Aviator is sleek, compact, minimalist, and bespeaks the clean lines of German engineering. This wallet isn't outsourced. It's designed and made in Germany. Mine took over a week to arrive, but heck, that's not bad coming all the way from Germany.
4. Bellroy Coin Fold
This leather bifold is built for coins, but designed to carry cards and cash, too.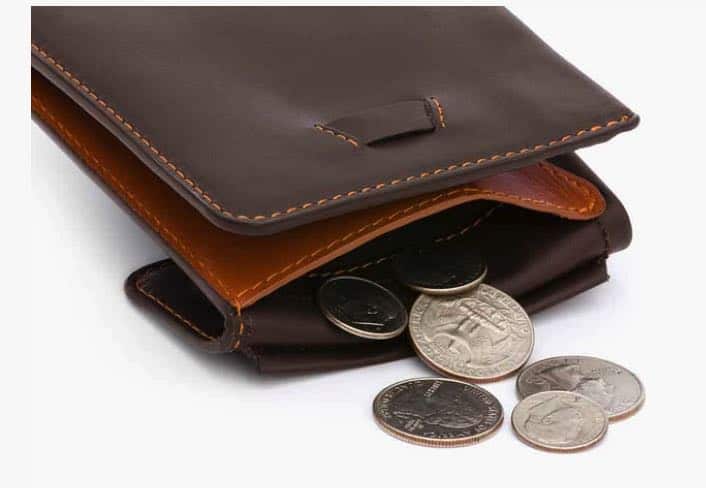 As our card-culture has evolved, cash and coins have gradually lost their appeal to a growing contingent of minimalists. But some of us (myself included) like to carry some change for a parking meter or a worthy street musician. The Bellroy Coin Fold wallet is designed to coral those coins that would otherwise be clinking around in your pocket.
Made with premium environmentally certified leather, it's wonderfully soft to the touch and ultra-durable, providing a great bang for your buck. Beyond that, it has everything you need with a 3-8 card capacity, SIM card slot, bill section, and a coin pouch that can hold plenty of spare change. Small, simple, and to the point.
A leather ridge inside the coin pocket keeps coins from spilling out unintentionally and an outside latch buttons the wallet up tight. Bellroy backs up its materials and workmanship with an impressive 3-year warranty. This isn't an RFID-blocking wallet, but you can make it one with an RFID-blocking card like the one I use from Vaultskin.
5. Maxpedition CMC Wallet
Made from ballistic nylon fabric with a zipper coin pocket outside.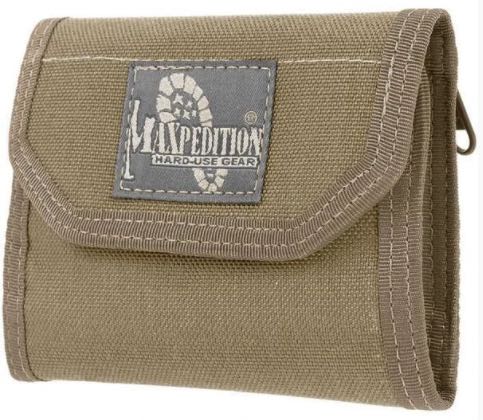 The Maxpedition CMC is a badass wallet that takes the old, folded look and brings it into 2020 with a bit of military-inspired flair. Made with 1000-Denier water and abrasion resistant nylon and coated with Dupont Teflon, it's near-indestructible and even wipes clean without the need for a full washing.
It's also great for keeping cards and coins safe because of its secure sleeves and zippered rear coin pocket. So, for any walking disasters out there? This is the wallet for you.
Maxpedition may not be a huge name in the wallet industry, but they certainly offer just as much as their more well-known competitors. And when it comes to rugged options that can carry coins and cards? They're one of the best around.
6. Genius Leather Minimalist Coin Purse
A leather coin purse for coins, cards, and cash that snaps closed with snap rivets.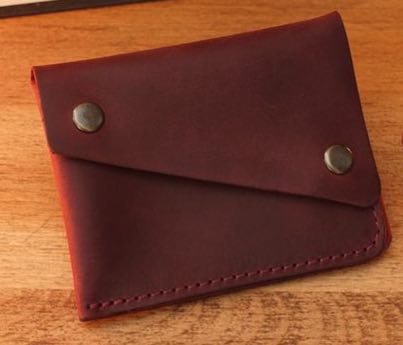 With a brand called "Genius Leather," you'd hope they'd deliver something truly special. Luckily, they delivered. Their Minimalist Coin Purse is a total gamechanger. It's probably one of the most beautiful coin purses I've ever seen, handmade with gorgeous, high-quality leather and heavy-duty rivet snap closures.
The pouch looks far more expensive than it actually is, and it feels luxurious despite an approximate $20 price tag, especially if you opt for Genius' embossed personalization.
Beyond just looks, though, lies a lot of function. For the price tag, you could forgive it for just being a pretty coin purse. But it even has room for a couple cards and a good stack of bills alongside your change.
Ideal for anyone who values cash over card and is tired of change rattling around in their pockets, it's one of the best coin restraining purchases you can make.
7. Distil Union Wally Euro
A full-grain leather wallet that uses a patented Flex Lock to keep coins in place.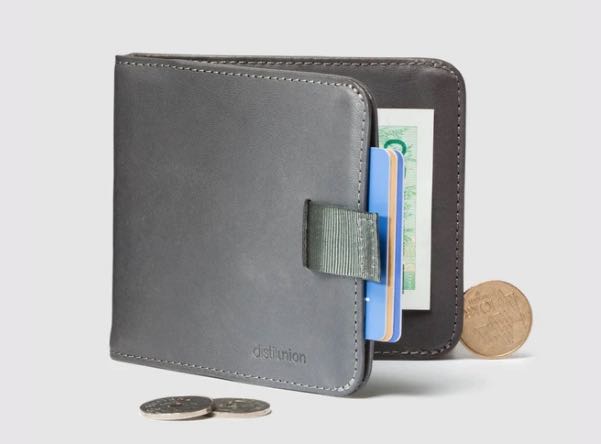 The Distil Wally Euro is designed to carry paper bills from any country in the world. Up to 30 of them, in fact, plus 8 cards. It does it in style, thanks to an adjustable metal money clip and signature Wally Pull-Tab, elevating it to something a little more sophisticated.
But the real impresser here is its patented Flex Lock pocket that can hold any small bits and pieces you need day-to-day. Coins, SIM cards, small notes, keys, and more can all find space in it and stay safe, only opening up when you need them.
They only use top-grain leather from gold-rated LWG tanneries for the Wally Euro as well as all of their other wallets. And they donate a portion of their profits to environmental organizations such as The Nature Conservancy.
This video shows you how it works.