Canvas isn't just for tents anymore.
Canvas wallets might not sound all that impressive by name, but a wide range of designer brands offer canvas products. This material can be durable and long-lasting and is known for its resemblance to leather.
In this post, we will discuss the power of canvas wallets and why they are so popular!
1. Best Overall: Coach Small Wallet in Colorblock Signature Canvas
An adorable small canvas and leather wallet that folds out into a trifold.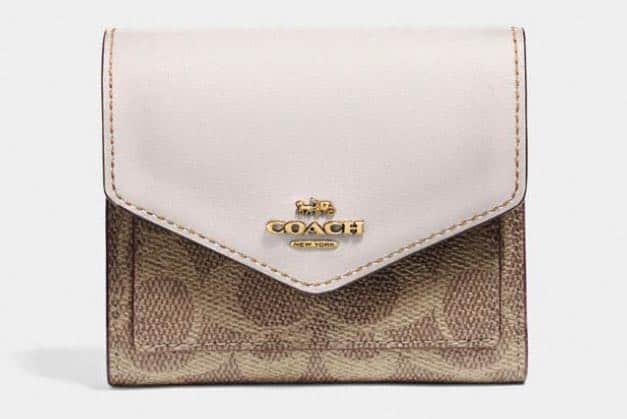 Coach is a brand that is just as good at being silly as it is at being elegant, which is part of its charm. With this classy wallet, you will feel like you belong on the set of a fancy TV show where everyone has entirely too much money.
It comes in an incredibly small design, which is what makes this design so adorable. The best part? The fact that they mirror the design after a classic clutch. The end result is the tiniest little clutch you have ever seen. It is beyond adorable.
But the design of the Coach Small Wallet itself is enough to make you take it seriously with its beautiful gold accents. As small as it might be, it is also a trifold and folds out to the size of a much bigger wallet. With support for seven cards and a simple snap closure to keep everything together, this one is easy to love.
2. Kavu Zippy Wallet
This affordable no-nonsense canvas zip around has an indie feel with several patterns to choose from.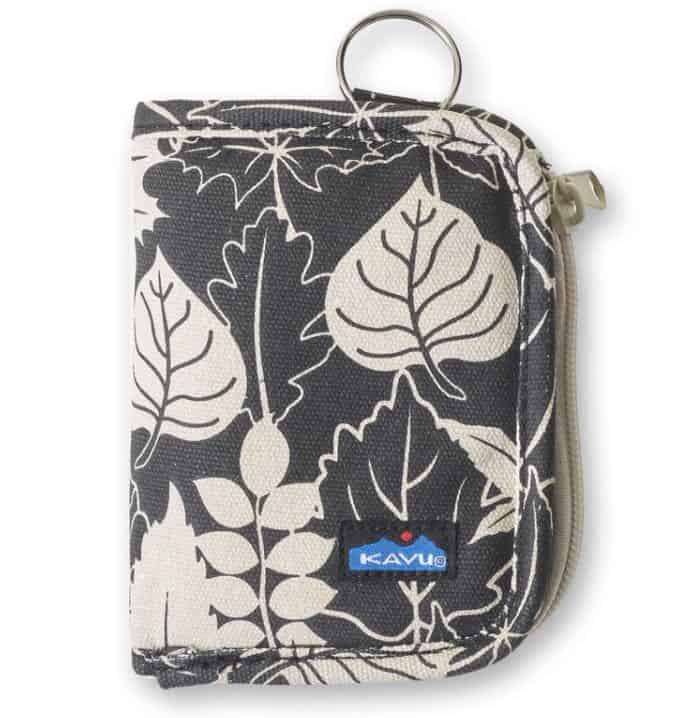 Now, let's get funky. The adorable Kavu Zippy wallet was made to give you a full-size wallet in a smaller size. It has support for up to twelve different cards, room for cash, and much more. Even better, it comes in a wide range of cute patterns.
The best part? It lets you add an additional card section and coin purse inside if you want to.
This cotton canvas is durable and long-lasting. My favorite thing about this wallets is that it gives a distinctly indie feel without being too unprofessional. It's perfect for a casual modern woman who is looking to keep her cards safe.
3. Saint Laurent Rive Gauche Pouch Bag
A luxury zip-up pouch that's part of the historic Rive Gauche line.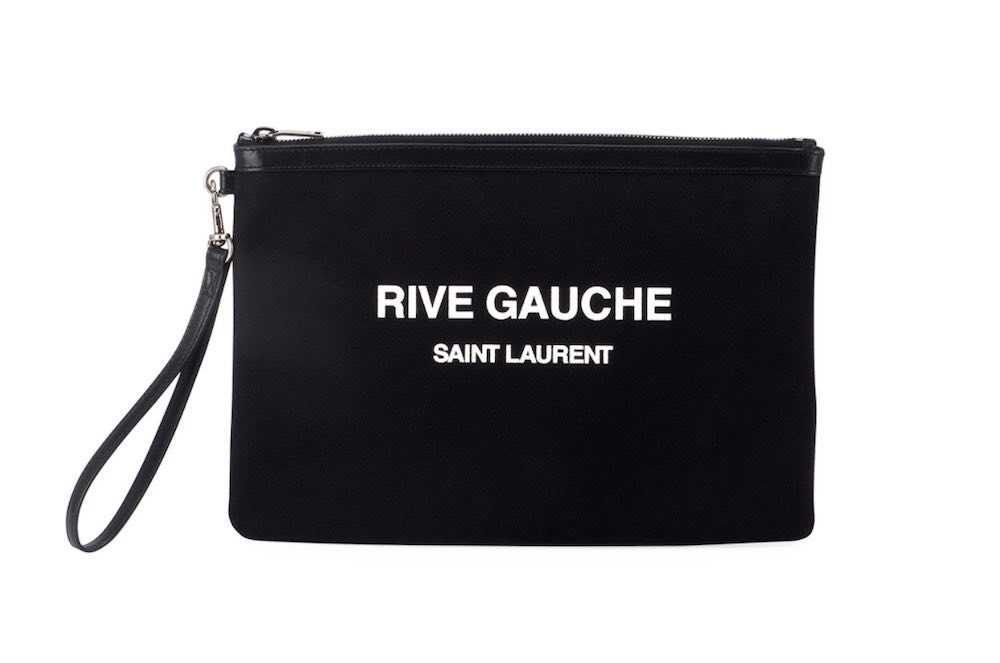 With the Rive Gauche pouch bag, you can enjoy your love of canvas and leather at the same time. The bag itself is pure canvas, but the trim is leather. It is big enough to hold your necessities for a night out and even lets you wear it as a wristlet with a detachable strap.
Yves Saint Laurent has been making the Rive Gauche collection since 1966 and it is easy to understand why customers keep shopping for them with their classy and iconic designs. For a simple no-nonsense bag that can hold your essentials, this is one pouch that lives up to the expectations.
4. Burberry Arlington Stripe Zip Wallet
Made in Italy, this zip wallet uses environmentally friendly e-canvas.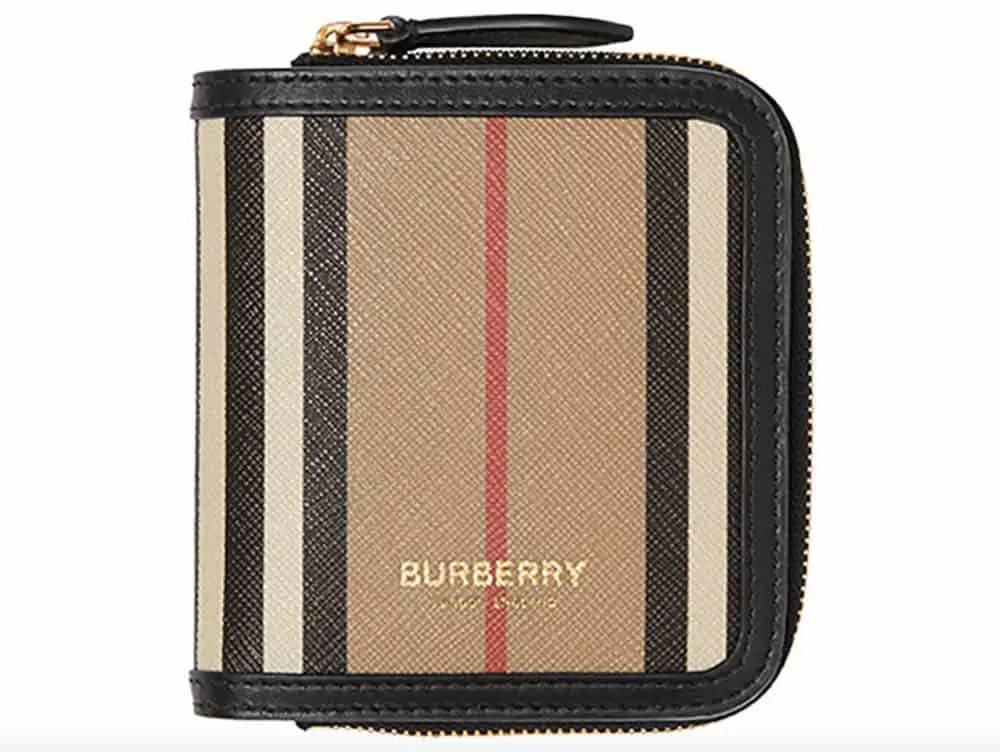 A lot of people don't know that Burberry originally became popular because of its rainwear. Now, they are in the business of making a wide range of beautiful products in their signature style.
The Arlington Stripe Zip wallet is the perfect pop of Burberry. It's classy and recognizable, but it doesn't overstate itself. It is small, easy to use, and has support for all of your favorite items. With its snap-lock closure, you can rest easy knowing that your cards and cash are completely secure.
If you want a wallet that makes you feel like a talented aspiring artist in New York City, this one is a perfect match.
5. Herschel Thomas Clutch
No one has more experience creating durable canvas products than Herschel.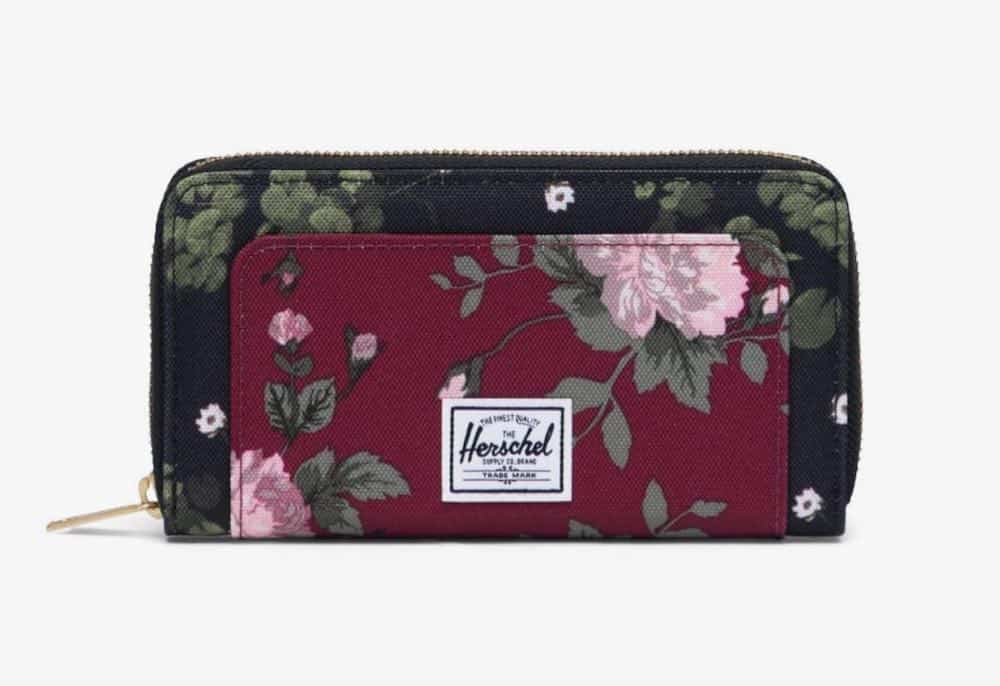 Herschel has been in the canvas game for a long time and it shows. The Herschel Thomas is great for a wide range of reasons. First, it has the signature canvas that we all know and love from this brand. Second, it has support for coins, cash, cards, and even a cell phone.
If you even need another reason to fall in love with this wallet, Herschel gives you seven more with its seven cute design options.
The biggest problem with this wallet is that you will probably struggle to decide which one you like the most. Fortunately, they have something for everyone because they offer several simple designs and a few fun ones too!
What Is Coated Canvas?
So what is coated canvas? In its simplest form, it is cotton canvas material that has been coated with a variation of a plastic derivative. It might not sound all that nice, but it actually creates a really nice appearance.
More importantly, it is resistant to damage and makes your bag a heck of a lot lighter than leather and some of the other options around.
Coated canvas has taken the world by storm. Even if you don't recognize it by name, you will absolutely recognize it by appearance.
Have you ever seen a Louis Vuitton bag? You know, the highly recognizable brown one that has the signature print? You probably assumed that it was leather, but it is actually coated canvas.
If you are anything like me, you are probably pretty surprised to learn that the iconic Louis Vuitton bag isn't leather. The same is true for a lot of big-name brands including Coach and Burberry.
What Is Signature Canvas?
Signature canvas is a phrase that you will see a lot when you start looking for higher end wallets. Companies such as Louis Vuitton and Coach use this to define the canvas design that they're known for. Signature canvas sounds a little fancier than coated canvas, so it's easy to understand their preference for it.
Of course, signature canvas generally means that the canvas was created using a signature company method. Every major brand has their own approach to making coated canvas, whether it includes a certain material or a distinctive branded pattern to the material.
Burberry, for example, offers e-canvas, which is a patented approach to making canvas that takes less of a toll on the environment.
Why You Should Choose Canvas Over Leather
It is easy to see that canvas looks nice, but that isn't all that this unique material has to offer. Canvas is a much lighter option than leather and it is a lot easier to take care of. Real leather is heavy, particularly with larger bags, and requires ongoing maintenance to keep it nice. Coated canvas can take damage and last longer than leather with minimal effort.