Here at WalletSurfer.com, our mission is to help you find a wallet that always has your back. With that said, we're sorry to tell you that the giant wallet shoved in your back pocket just ain't going to make the cut.
You should never (and I repeat – never) carry your wallet around in there, especially if it's stuffed to the gills with cash, cards, receipts, and other wallet thickeners.
Here's why.
Fat wallet syndrome
I have no medical training, so I did some research and found a few expert sources that know a thing or two about problems with back pocket wallets.
It turns out that your overstuffed leather friend is more of a foe than anything. Dr. Brad Adams from the Advantage Chiropractic Clinic puts it this way. "The problem is twofold: Not only does sitting with a wallet in your pocket pinch your sciatic nerve, it also causes your pelvis and spine to position in a way that isn't straight or natural."
This means sitting on thick wallets can actually cause serious discomfort everywhere from your butt and hips to your legs, and yes, even to your back. As time goes on, the problem just gets worse.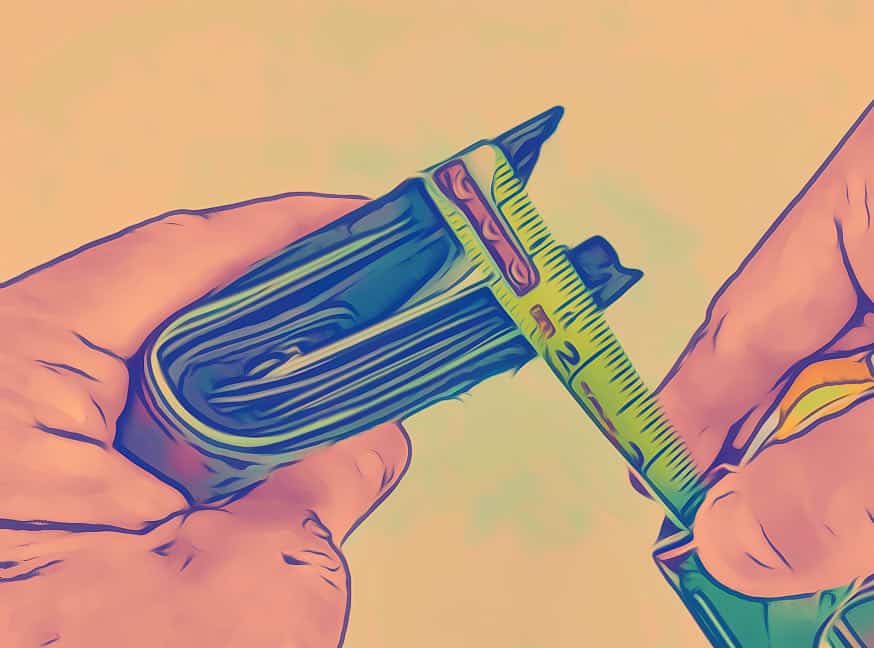 The semi-technical term is called wallet neuritis. A study published in the National Center for Biotechnical Information (NCBI) defines it as "extra-spinal tunnel neuropathy concerning sciatic nerve." Ouch.
Other painfully descriptive names include fat wallet syndrome, walletosis, wallet sciatica, and my favorite, credit-cardititis. In a court of law, your overloaded wallet is the guilty party. Your butt is the victim.
This discomfort can eventually turn to full-on pain because of consistent nerve agitation and misalignment. As reported here by a professor of chiropractic, a thick wallet can irritate the sciatic nerve and the gluteal and piriformis muscles. Even degenerative damage can occur over the long haul.
All this for the dubious privilege of sitting on your wallet for hours on end? Nope. Not worth it.
A back pocket isn't safe
As if the literal pain in your neck, ass, and basically everywhere else doesn't suck enough, back pocket wallets also bring up valid safety concerns. Most of us aren't exactly getting out of the house as often as we used to, but we're still going some places, which means we're susceptible to pickpocketing.
Pulling a wallet out of a back pocket without anyone noticing is stupidly easy, so you're putting yourself at a major risk for theft. It's also easier for it to fall out without noticing until it's too late.
And on top of these major issues? Sitting on your cards puts more wear and tear on them, increasing the likelihood of them bending and breaking. 
And I personally dislike the way a wallet creates a wear line in the back pocket of my jeans over time. Not my idea of a fashion statement.
Switch to a minimalist wallet and put it in your front pocket
Okay, so maybe you don't want to erode your body and get robbed just because of the way you're carrying your wallet. Certainly understandable. But what's the alternative? As the old design principle says, "Keep it simple, stupid!"
1. First of all, pare down how much you're carrying on a daily basis. Throw out all the receipts and business cards you've been hoarding and take stock over how much cash and how many cards you've got on hand. A few bills and your most essential debit/credit cards are all you need.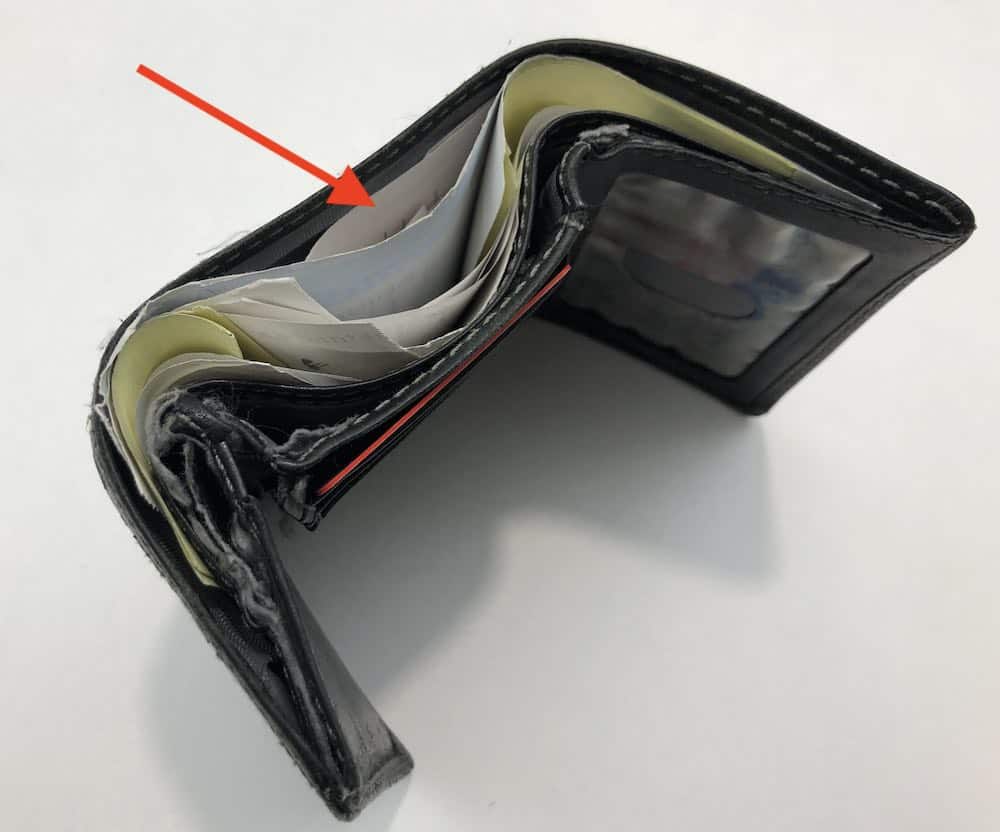 Also, while you're doing that, be brutally honest with yourself. Do you really need your ancient Blockbuster card with you at all times? We know it's a relic from the last Millenium, but maybe keep it at home for some good old-fashioned nostalgia.
2. Our second recommendation is to carry a minimalist wallet in your front pocket. It's a super simple way to prevent all the issues previously discussed from happening. You'll be surprised how doable it is when you finally treat your wallet less like a portable storage unit and more like something that just holds the basics.
Choose a wallet that is thin, lightweight, made from high-quality leather, metal, or high tech materials and that has around a six to ten card capacity. Get something that checks off all those boxes, and you should be golden.