You need an RFID wallet that prevents credit card scanning because digital thieves have portable devices that can goad you card into giving up your financial information. It doesn't matter whether you're in Canada or Europe. Sophisticated thieves are lurking.
The jury is still out about the real risk of this happening in the real world. But, as they say, it's better to be safe than sorry.
Your new contactless credit card, aka tap-and-go card, is the type of credit card that's potentially vulnerable.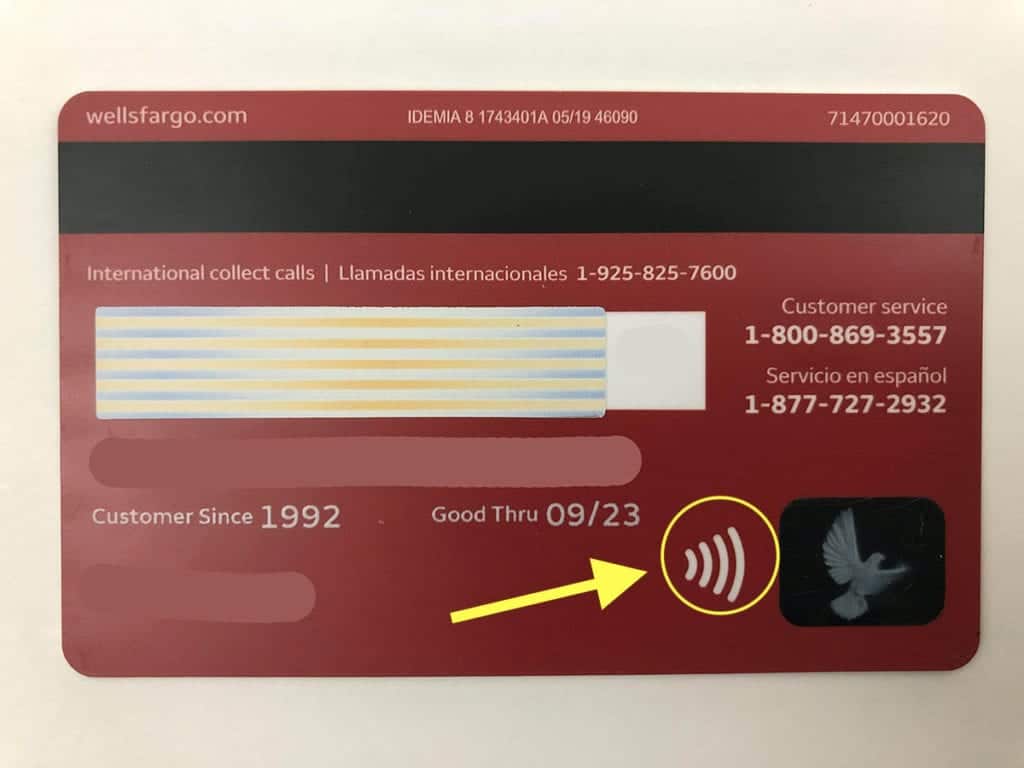 Believe it or not, there is a miniature antenna embedded in the contactless card's RFID microchip. When you wave this type of credit card in front of a store's credit card terminal, the terminal connects with it and wirelessly powers up the chip.
When the terminal and your card's chip make a connection, the chip sends out the data on the card to the terminal. Transaction completed. 
Criminals have learned to leverage this technology in their favor. But these 6 RFID-protected wallets will stop them in their tracks.
Aegis carbon fiber minimalist wallet
The Aegis carbon fiber card holder is 100% custom made by Ronin Energetics in Saskatoon, Canada. Its design lies somewhere between the sandwich-style of the Ridge and Fidelo Prestige card holders (see a review of each of them a little further below).
Two plates of RFID-blocking carbon fiber on the outside are laser etched in blue. Attached to the inside of these plates are two more plates made from a low-friction plastic called Delrin. These inner plates allow up to 10 cards to slide scratch-free between them.
I really like the V-shaped slot at the bottom for pushing your cards out of the wallet. Just pinch the plates together at the bottom and your cards will spread out like an accordion. This makes it super easy to pick the one you want.
The only thing it's missing is a money clip on the outside to store some bills. That's an easy workaround, though, because you can fold your cash over twice and place it inside with your cards.
Ekster Senate Card Holder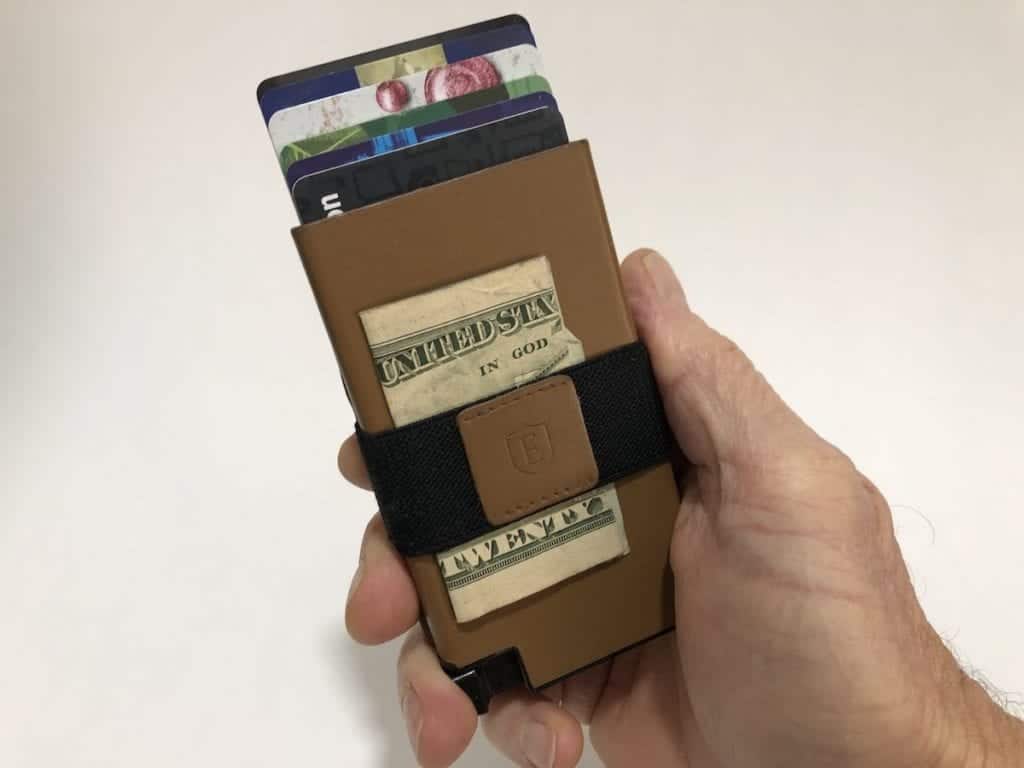 This pop-up ejector wallet gives you instant access to up to 6 cards with a quick press of a button.
The Ekster Senate works its RFID-blocking magic with a solid case made of aircraft-grade aluminum. It's unique to any other wallet in this post because it ejects up to 6 cards with the push of a button. It's so ergonomic that it gives you instant access to your cards with just one hand.
The cards pop-up into a vertical fan with just enough space between them to easily see each individual card. The Ekster is beautiful and thin, handcrafted from start to finish in Holland.
This is a card holder wallet but it also has a money band that can hold a few $20 bills folded over twice. It also ships with an extra money band if you want to carry just the aluminum card holder separately.
All of the Ekster wallets are known for the quality of their leather. They go the extra mile and burnish all exposed edges so there is never a stray leather fiber. Their top-grain leather is tanned under gold-rated LWG environmental protocols. This is the wallet that I personally carry every day.
Bryker Hyde Minimalist 2.0 – ID Inside
Sale
The Bryker Hyde Minimalist 2.0 is yet another wallet that makes you re-examine your need for unnecessary clutter. Even though it's a bifold wallet, it's not a whole lot larger than a credit card, but still wide enough to hold some currency under the interior money clip.
This wallet has an ID window on the inside, but if you would prefer it on the outside, read about Bryker Hyde's nearly identical wallet here. There are two credit card slots on the outside for quick access and another 6 inside. 
I like that it uses tough full-grain leather that will last a lifetime. Full-grain leather is stiffer than top grain leather, so it will take a bit longer to break in and form fit to your pocket. But the wait will be worth it.
Since it's on this list, you know that it gives solid scanning protection for your RFID credit cards. It blocks lower frequencies, too, such as those used in staff IDs and hotel room cards. 
Travelambo Slim RFID Wallet
Travelambo Slim RFID Wallet
This RFID wallet blocks contactless credit card frequencies (13.56 MHz) but allows ID badges and hotel cards to pass through.
The Travelambo Slim RFID wallet is a one-piece wallet (not a bifold) that has a silver embroidered lining. This is the magic stuff that blocks RFID frequencies for credit cards and drivers' licenses. Yet is allows the lower frequency ID badges and hotel room cards to work.
The wallet comes in your choice of 6 different colors of genuine leather. Designed for men or women, it is thin enough (just .012" thick!) to fit in tight jeans or next to the smartphone in your front pocket. 
The Travelambo is machine stitched but otherwise handmade with traditional leather-making tools. It is designed to appeal to a younger hipper crowd without sacrificing its broader appeal. The wallets are individually checked for defects before they leave the factory. There is room for currency folded in half and room for 6 credit cards.
At this price point, you could buy five of them as gifts without dropping much more than $50. For this kind of quality, it's an incredible value. This video has a closer look at its features.
Radix One Black Steel
Sale
Radix One Black Steel
Rather than carbon fiber, aluminum, or steel, this wallet is made of strong polycarbonate.
The Radix One Black Steel has a radical but simple design. It's really just a sandwich of 2 hardened steel plates that are held together by an adjustable silicon band. As you add more cards between the plates, the sandwich gets thicker.
The band doubles as a place to stash your cash, receipts, or some business cards. If you need more room, the silicon band unhooks from either side to create a little more slack.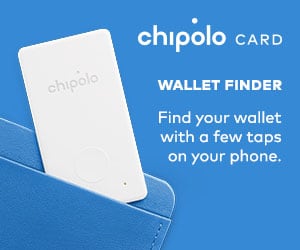 The RFID scanning protection comes from the stainless steel plates that form the "bread" for the sandwich. This is as simple of a minimalist wallet as your could ever hope for to prevent credit card scanning. It has the hard cold steel feel of the Ridge wallet, but without the tiny screws and the hefty price.
Because of its oh-so-basic design, it doesn't have an ejection system to access your cards like the Secrid wallet. In order to access the card you want, you need to take them all out and then reinsert them. Ah… the price of minimalism. 
Ridge Card Holder
Ridge Card Holder
This is the Tesla of minimalist RFID-blocking wallets and comes with a lifetime warranty to prove it.
The Ridge minimalist cardholder wallet is so overbuilt and well made it comes with a lifetime guarantee! How's that for product confidence? They will even replace the elastic, screws, money clip, and cash strap plate. It is made of ultra-durable aluminum plates and elastic that expands as you add more cards.
It's a pricey wallet, but the construction and materials make it all but bulletproof. The Ridge is remarkably small, too, only the size of a credit card. So it just about disappears into your front pocket.
Carry your credit and debit cards, cash, and even your business cards in this functional and slim RFID blocking wallet. It holds 1 to 12 cards and expands in thickness as each card is added.  The outside notch allows you to pop out the cards easily into a fan, which gives you the opportunity to quickly pluck the one you want.
The rugged but modern design will keep your cards safe from bending or breaking. Best of all, it might just last forever.
Fidelo Prestige smart wallet
Sale
Fidelo Prestige
Two genuine carbon fiber plates keep your cards safe from criminal RFID scans.
I've recently learned that carbon fiber is as good at preventing credit scanning as tried-and-true metals like aluminum. The Fidelo Prestige demonstrates this with two plates of solid carbon fiber that can securely hold up to 15 cards in between.
But like any minimalist wallet, you don't want to load it up with more cards than you really need. (I carry 6 in mine.) It comes with 4 different color elastic bands you can mix and match depending on what your mood ring tells you today.
I also like the deep V-shaped notch at the bottom of the wallet that lets you push your cards partially out the top for quick access. Then you pinch the bottom of the plates together at the bottom and your cards will spread out accordion-style.
Carbon fiber is super lightweight and much stronger ounce for ounce than steel. The top of the carbon fiber plates have a slight inside bevel so that you can easily slip your cards inside without catching on any sharp edges.