Bellroy makes dozens of beautiful, high-quality wallets with innovative designs and environmentally certified leather.
Even though you get what you pay for, their prices can exceed what some of us can afford for a high-quality wallet. That's why I put my favorite less-expensive Bellroy wallet alternatives on this list.
Don't get me wrong. I currently own three Bellroy wallets and I love them all. But if you're trying to save some money, you might want to consider one of these alternatives.
I have personally tested them all and any of them would make a fine addition to your pant's pocket.
1. Top Pick: Ekster Modular Bifold
This slim wallet uses top-grain leather and comes with a removable magnetic card holder.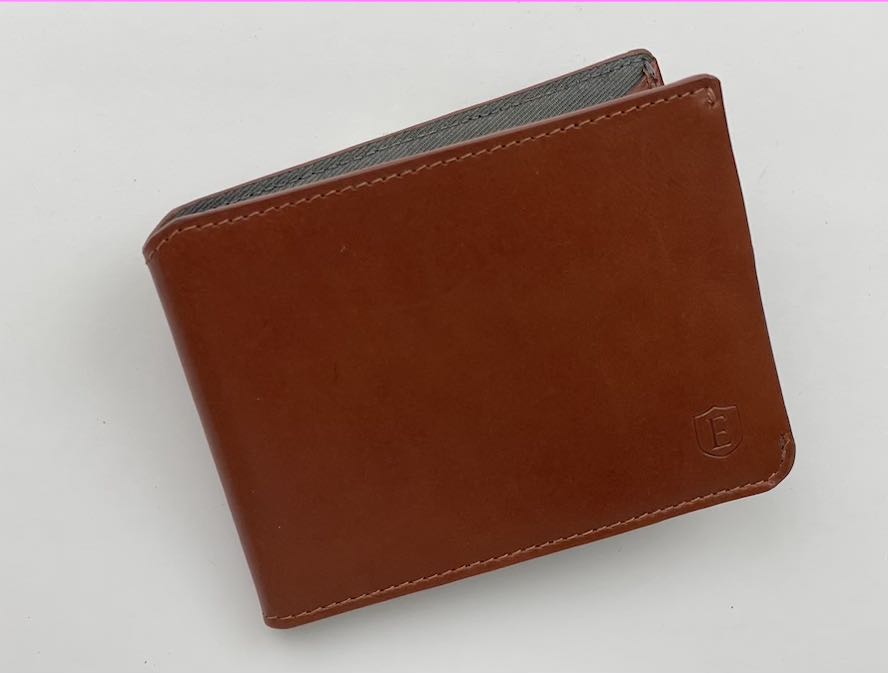 The Ekster Modular Bifold was created to handle more than just the basics, making use of a proprietary modular design to offer some user customizability.
Rather than a fixed construction, this bifold comes with a removable magnetic cardholder. You can choose to either carry it on its own should you want to travel light or in the wallet for additional space.
Opting for the former nixes the ability to keep cash but boasts an 8 card-capacity – an amount that's damn near perfect for the majority of us.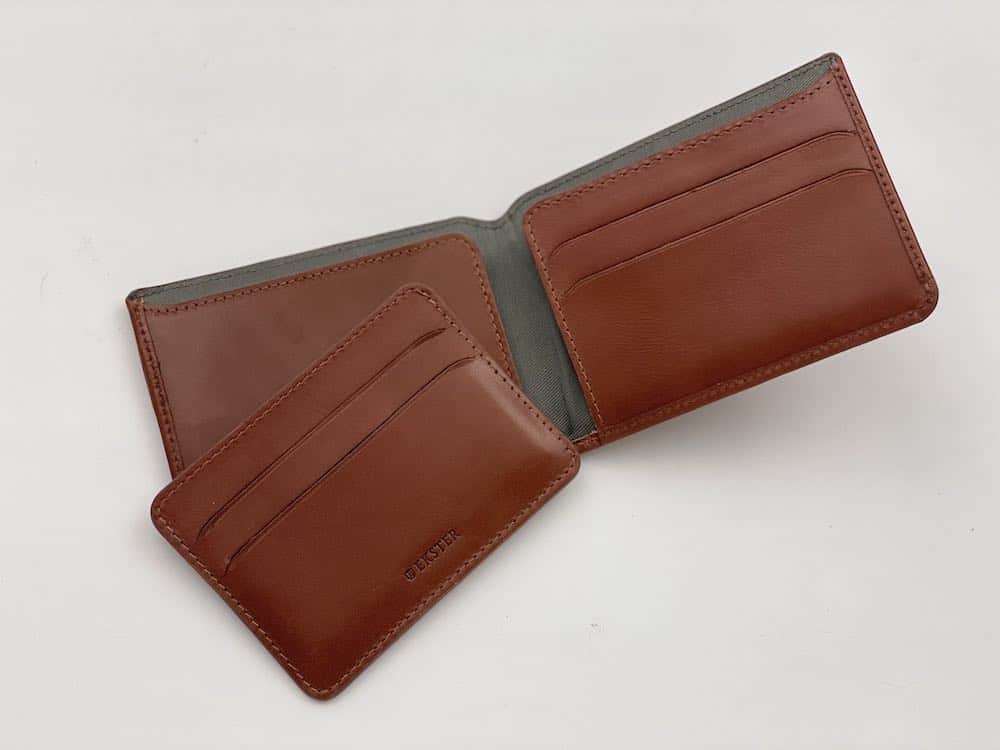 Meanwhile, the full wallet option gives you room for about 12 cards and more than 10 bills. Not quite as much hoarding room as some wallets, but it'll definitely get you by and do it in typical handsome Ekster style. And it's oh so thin.
Dimensions: 4″ x 3.2″
Materials: ECCO leather made with DriTan technology following LWG environmental protocols
Capacity: 10 bills of all currencies plus 12 cards
Warranty: 1 year
2. Also Great: Vaultskin Manhattan Card Wallet
It's designed in London and constructed with beautiful top-grain Italian leather.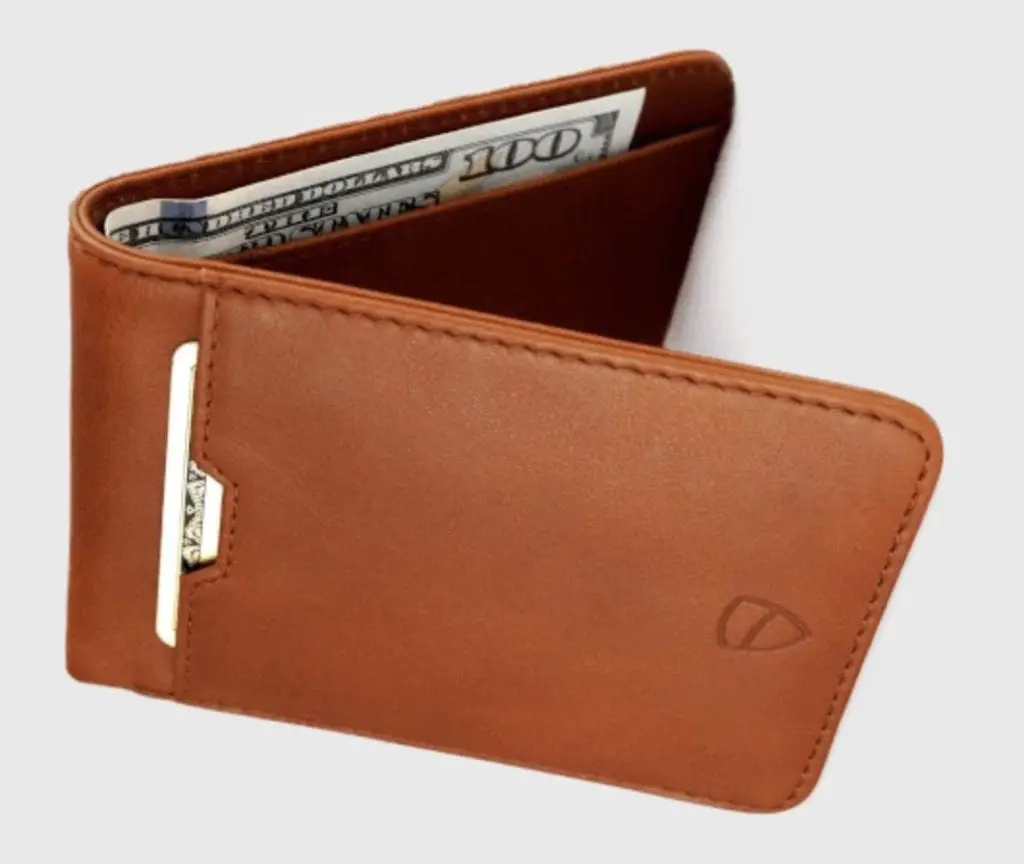 The Vaultskin Manhattan Card Wallet is an elegant, Bellroy alternative that's not to be missed out on. It has all the finishes and intentional touches you expect in a Vaultskin offering. These include fantastic RFID protection, supple top-grain Italian leather, and a sleek design that effortlessly balances form and function.
Practicality-wise, the Manhattan also excels, offering a 9-card capacity, an outside front cover easy-access slot, and a bill compartment that can hold enough to comfortably pay for both dinner and drinks. It's a great all-arounder, highly functional and high-quality, a piece that'll have your back for years to come.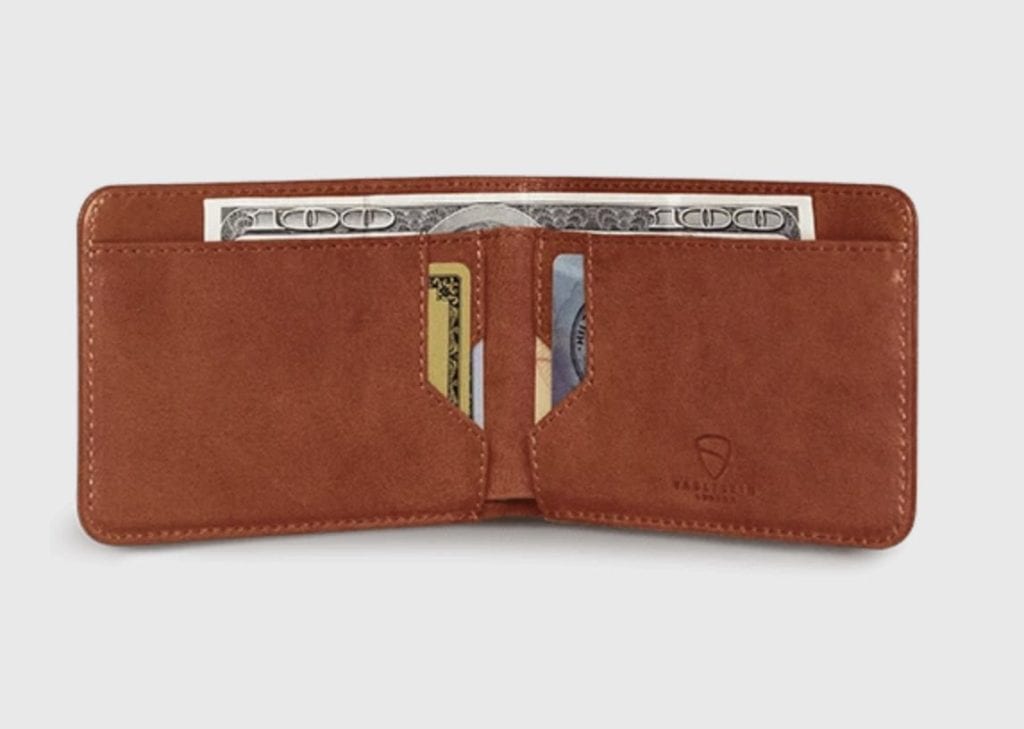 It also happens to make for a lovely gift, especially for those who're still a little hesitant to give up their trusty dad wallet. Perhaps it's time to take the plunge and break out the wrapping paper?
Dimensions: 4″ x 3″
Materials: Top grain Italian leather
Capacity: 4 interior cards slots and 1 exterior quick access slot, full-size cash slot for bills
Warranty: 6 months
3. Slimfold Original Soft Shell
This is the thinnest wallet I own, even when loaded with 6 cards and cash.
Want a handy front pocket wallet but can't bring yourself to truly embrace the minimalism that usually comes along with it? The Slimfold Original Soft Shell is going to be a match made in heaven for you because it's an absolute beast of a cardholder. It is ultra-slim–honestly.
Unlike some of the other wallets on the market, this thing can hold up to 20 flat cards even in a relatively compact package. Sounds a bit sketchy, but it's all thanks to Slimfold's unique stretchy, high-rebound card slots.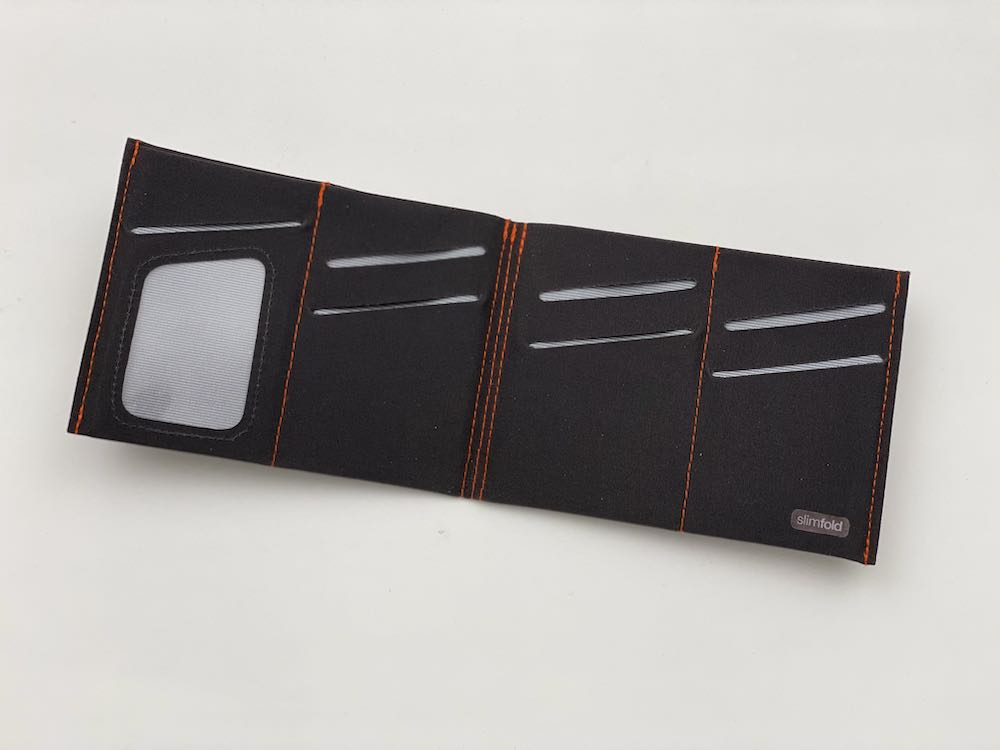 I carry 6 cards in mine and together they barely change the thickness of the empty wallet. This Slimfold also comes with the added perk of water-resistance and it even comes in RFID-blocking and non-blocking for a further customized experience.
Overall, the Slimfold Original Soft Shell gives a lot of bang for its buck and all without too many concessions. Trust me on this: It is ridiculously thin.
Dimensions: 5″ x 3.5″
Materials: Soft shell, a blend of strong synthetics at high weave densities
Capacity: 20 cards with full-size slot for bills (but it's much thinner with less)
Warranty: 5 years
4. Bryker Hyde 1.0
Designed in Dallas, Texas, this minimalist wallet has an internal money clip and an outside ID window.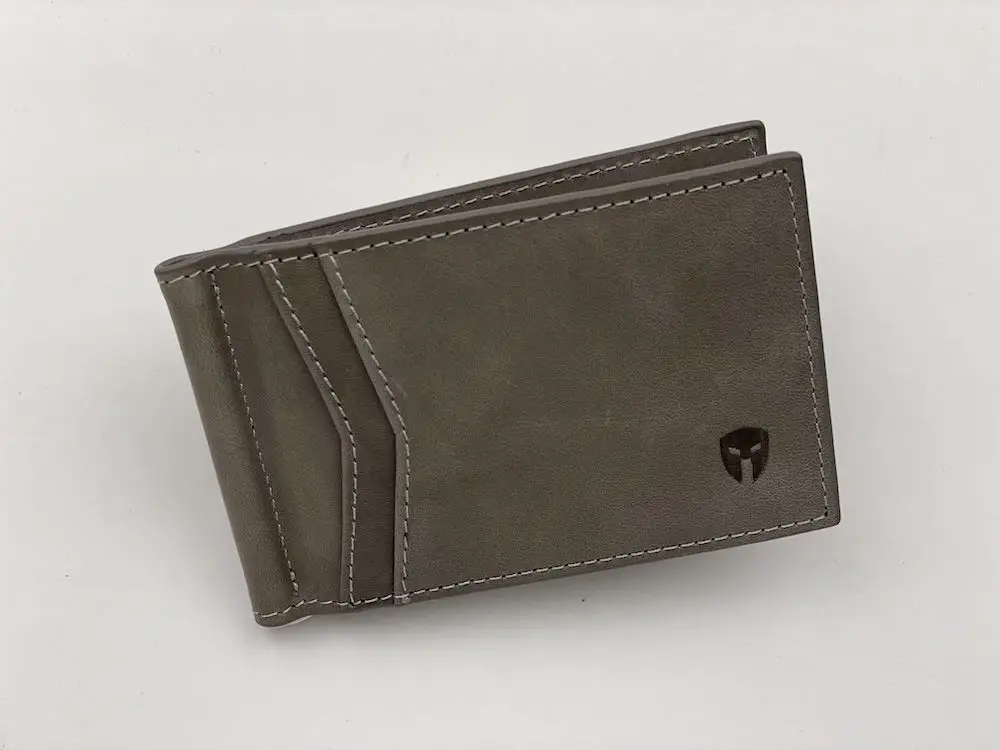 If you're in the market for a Bellroy alternative that is more traditional but still minimal, the Bryker Hyde 1.0 will definitely checkmark those boxes. This RFID wallet essentially takes the tried and true bifold formula and improves upon it.
It still folds the same as your beloved bulky relic. And it has the interior card slots you've come to expect, but it also offers up a couple of interesting changes.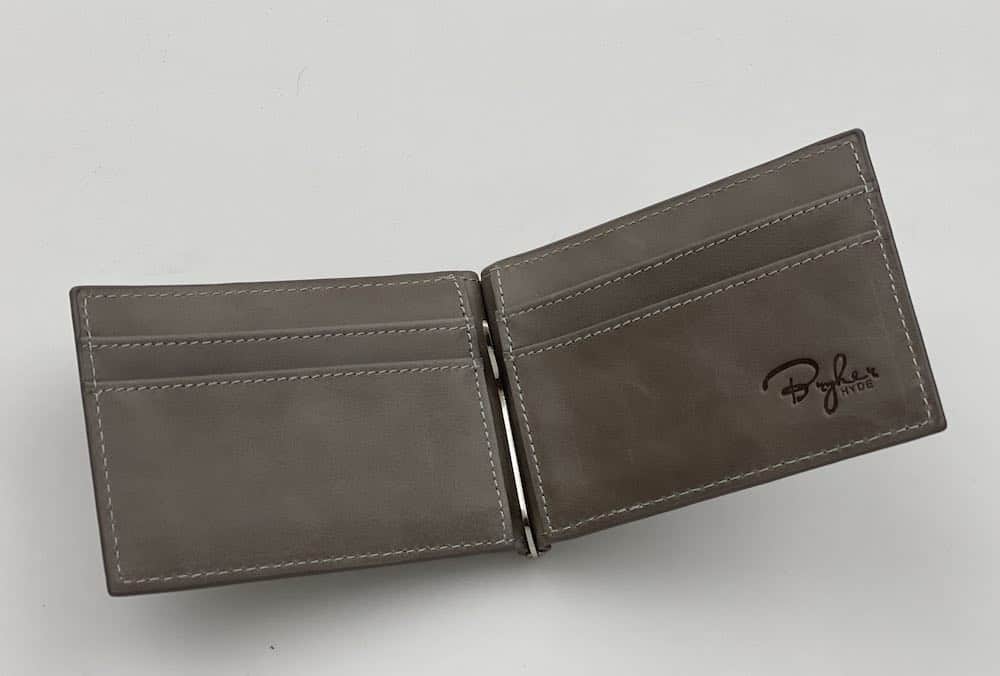 Rather than a normal bill compartment, there's now a removable internal money clip that keeps your cold hard cash safer while still allowing easy access and a slimmer design. And on top of that, Bryker Hyde's 1.0 uses the outside of the wallet to offer two quick-access pockets on one side and a transparent ID window on the other
Both are excellent change-ups and make this an awesome offering to check out. It isn't anything fancy, but it pulls off simple well.
Dimensions: 4.375″ x 2.825″
Materials: Full grain leather
Capacity: 8 card slots, outside ID slot with thumb hole, removeable money clip for several cash bills
Warranty: Lifetime
5. Serman Brands 1.S
A minimalist wallet built with full-grain leather, interior quick access pull tab, and a money clip.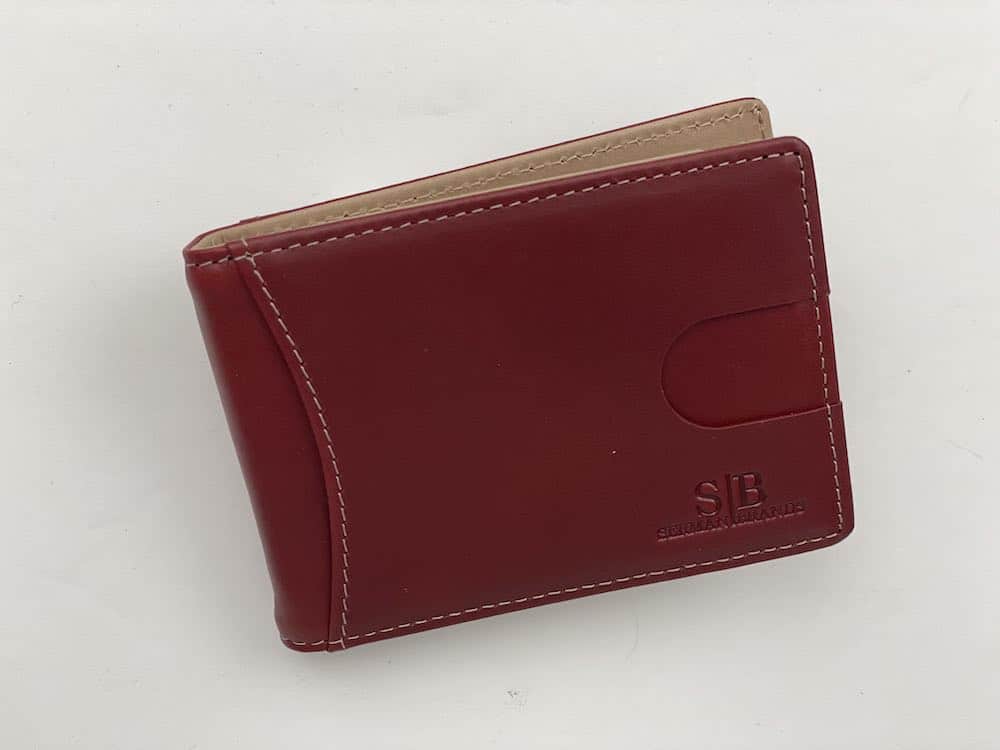 Now, the Bryker Hyde 1.0 gets major brownie points for its twist on the traditional, but they're not the only one doing that. Among their competition? Serman Brands 1.S.
This affordable slim wallet is exceptionally similar on paper: 8-card capacity, built-in money clip, full-grain leather, and handy front compartment are all accounted for here, although some small differences distinguish it.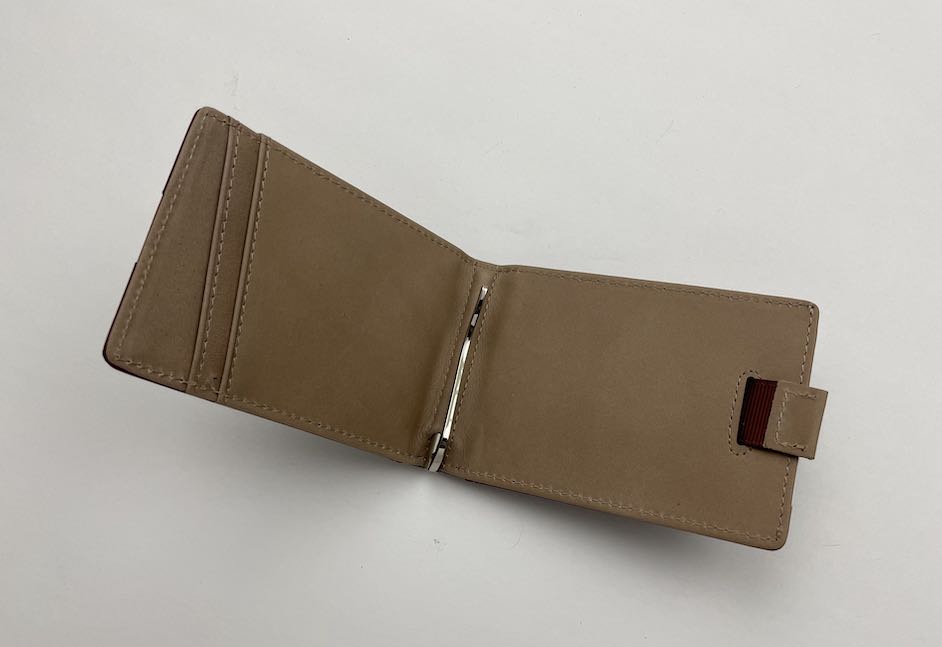 The general aesthetics of Serman Brands' offering is the most obvious one. Where the Bryker Hyde 1.0 goes for a plain, bare-bones look, this wallet has a touch more rugged, masculine character.
The full-grain leather is still soft and supple, but it's also thicker, the color is richer, and the embossed company name makes it feel a little more elevated.
The other main difference is that the 1.S has one front access slot and a smart-pull tab inside to reduce bulk. They're relatively small tweaks, but they do add up to make the wallet feel unique despite any comparisons.
Dimensions: 4″ x 2.75″
Materials: Full grain leather
Capacity: 6 – 8 cards, interior money clip for several cash bills, exterior quick access slot, outside ID window
Warranty: 1 year
6. Rogue Front Pocket Wallet
The unique shark fin shape says it all about this one-of-a-kind design.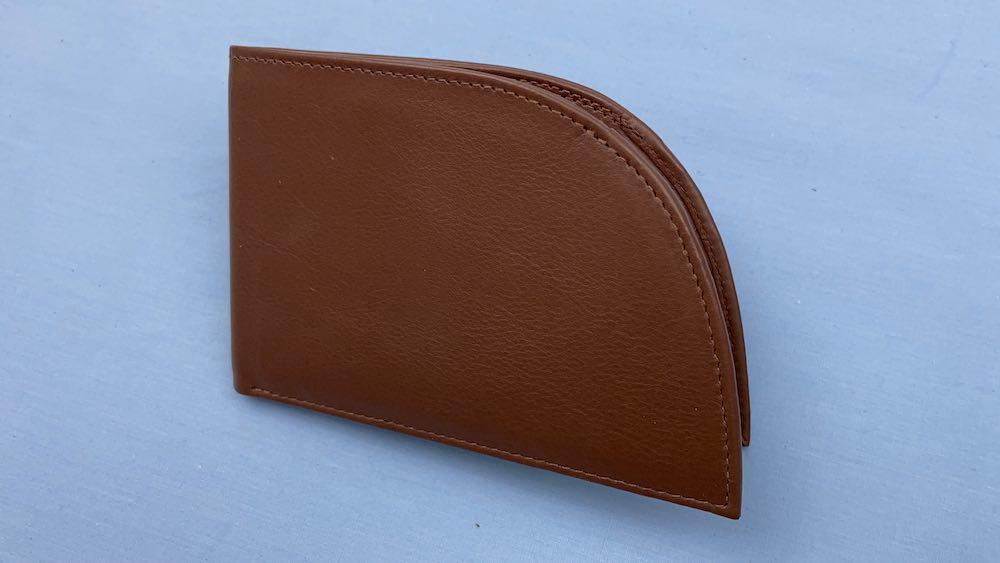 Part of being a rogue is to be unique and unconcerned with rules and conventions – not to mention charming if we're going off all those old storybooks. The Rogue wallet then certainly earns its name, fitting all of this to the letter because of its unusual shape and rugged, pared-back looks.
Trading the typical square or rectangular shape we've all been carrying for… well, forever, the Rogue is designed to perfectly fit front pockets with a curved side. It's kind of bizarre to be sure, but it gives it a one-of-a-kind shark fin appearance to what is otherwise a conventional leather bifold.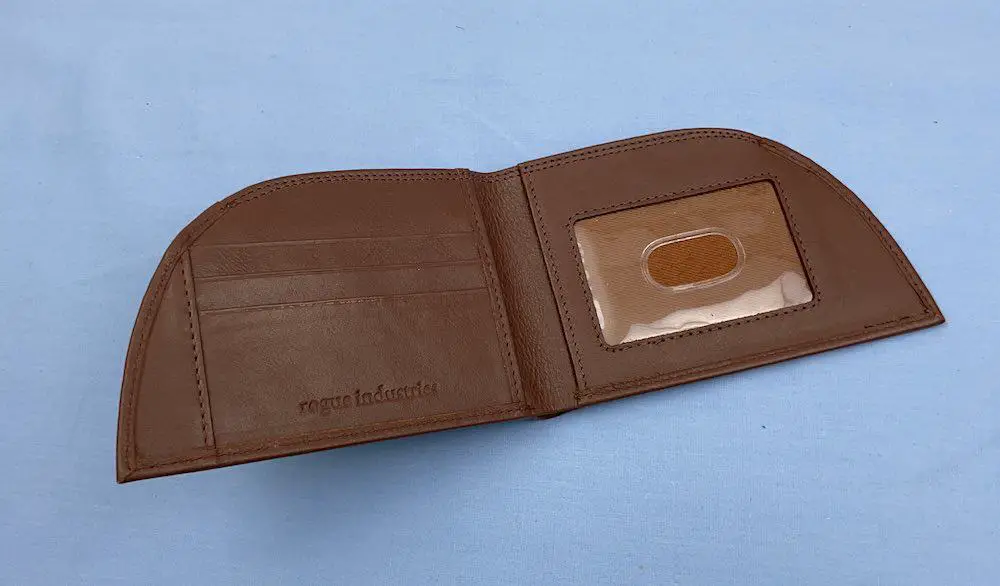 It also has the benefit of making the Rogue fit better while carrying it, so it's less likely to fall out of your pocket as you're going about your day.
The downside? It can only hold about 6 cards and a few bills, meaning it's probably not the best option if you're still holding on to ancient membership cards and too many credit cards that keep getting you in trouble.
Dimensions: 5″ x 3.4″
Materials: Napa leather exterior, top-grain leather interior
Capacity: Full-size slot for cash bills, 3 card slots, ID pocket, stash pocket
Warranty: 2 years
7. Distil Union Wally Bifold 5.0
Distil Union is an innovator in wallet design with Wally pull-tabs for you most used cards.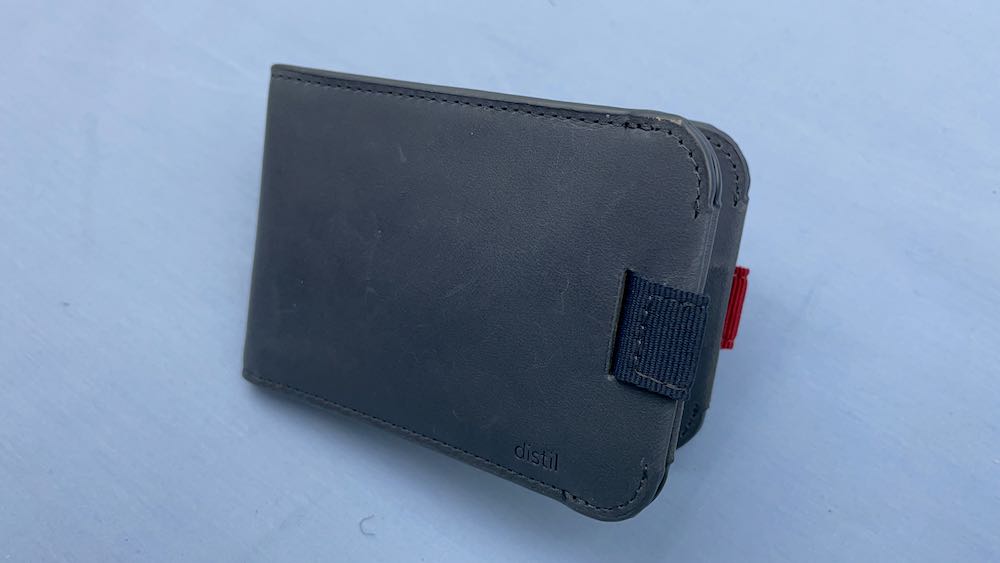 Along a similar vein to the other bifolds on this list, the Distil Union Wally Bifold 5.0 is all about getting the essentials right and leaving the unnecessary bits behind. This offering features a stainless steel custom money clip, a 14 card and 30 bill capacity, and a streamlined, slim profile that isn't big or bulky or otherwise irritating to deal with day to day.
The basics are nailed down, making Wally an ideal everyday carry. But what's really special about the bifold, though, is its signature Wally Pull-Tabs.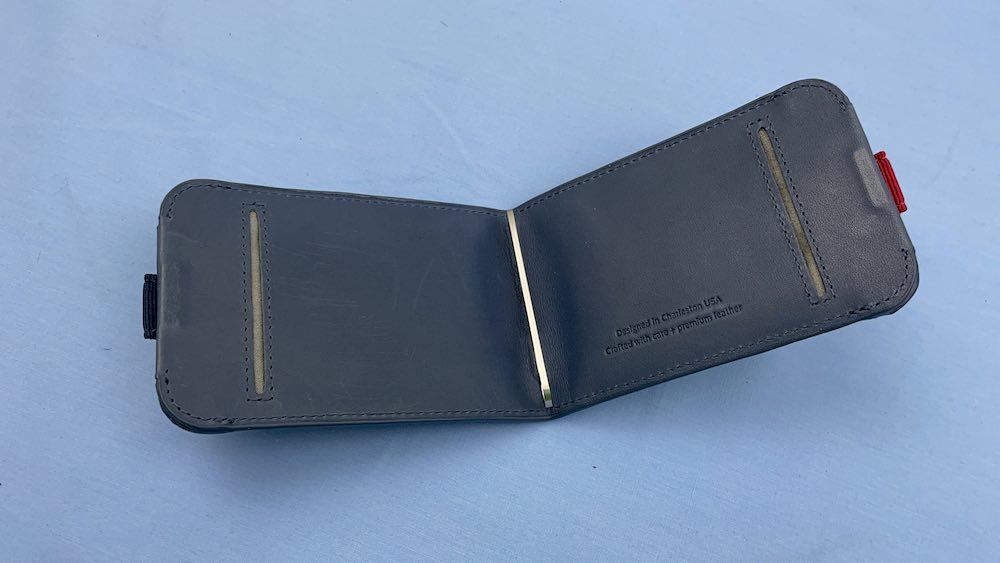 Hate rifling through your wallet like an idiot, just trying to pull out a card and pay for your coffee? The tabs make it significantly quicker, color-coded so you can easily find and access what you need without that slight social awkwardness.
And there's a magnet that keeps your Wally firmly closed. Thank the wallet gods.
Dimensions: 4.25″ x 3″
Materials: Environmentally certified full-grain leather
Capacity: 14 cards (12 accessible with Wally pull tabs plus inside money clip for 30 or more cash bills
Warranty: 1 year
Bellroy Note Sleeve
If none of these strike your fancy, take a closer look at the Note Sleeve, my favorite Bellroy wallet. Like I said, you get what you pay for. And they back their wallets up with a beefy 3-year warranty. You might pay a little more, but you won't be disappointed in the quality.
A beautifully constructed wallet


Made of top or full-grain leather from gold-rated tanneries. It's super slim and lightweight with a hidden area for coins and an interior pull tab for cards.