The Ridge is a tough wallet, no doubt about it. It has your choice of aluminum, carbon fiber, or titanium plates that sandwich up to 12 cards between them. But there are plenty more rigid wallets that give it a serious run for its money.
In this post, I quickly review ten of the best rigid wallets that protect your cards from bending or breaking. All of them also guard your cards from potential RFID skimming. And they're really "intelligent" in other ways, too.
9 Ridged Wallet Alternatives to the Ridge wallet
1. BEST: Aviator Slide
With a pull tab for cards and fine German engineering, the Aviator is clearly the best.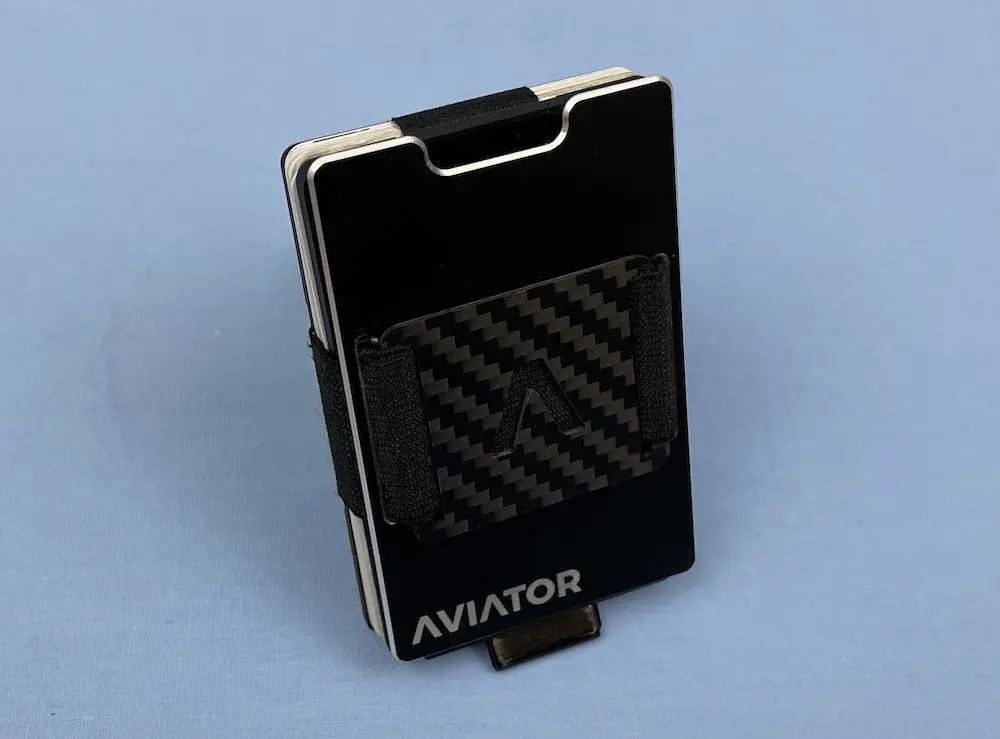 In my opinion, every wallet should have a pull tab! That's one of the main reasons that I prefer the Aviator Slide over the Ridge. With a quick pull, all of your cards eject instantly.
The Aviator also shares the same lifetime guarantee as the Ridge. Even better, it is designed and made entirely in Germany. (The Ridge is made in China.)
The Aviator a modular wallet, too, which means you can customize your wallet to your liking directly from the factory. Outside aluminum plates keep your cards from bending and provide RFID protection.
A felt-lined coin tray holds a few coins, a money strap holds cash, and there's even a thumb slot if your prefer to push your cards out the old fashioned way.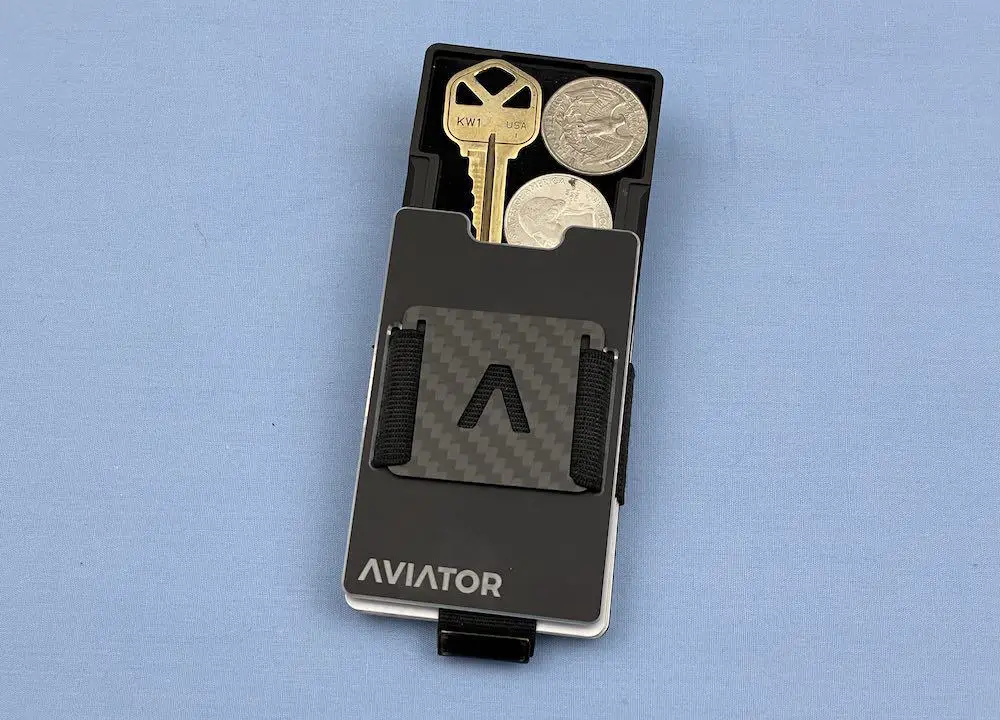 2. ALSO GREAT: Dango D01 Dapper
I love all of the wallets on this list, but this one is pretty special.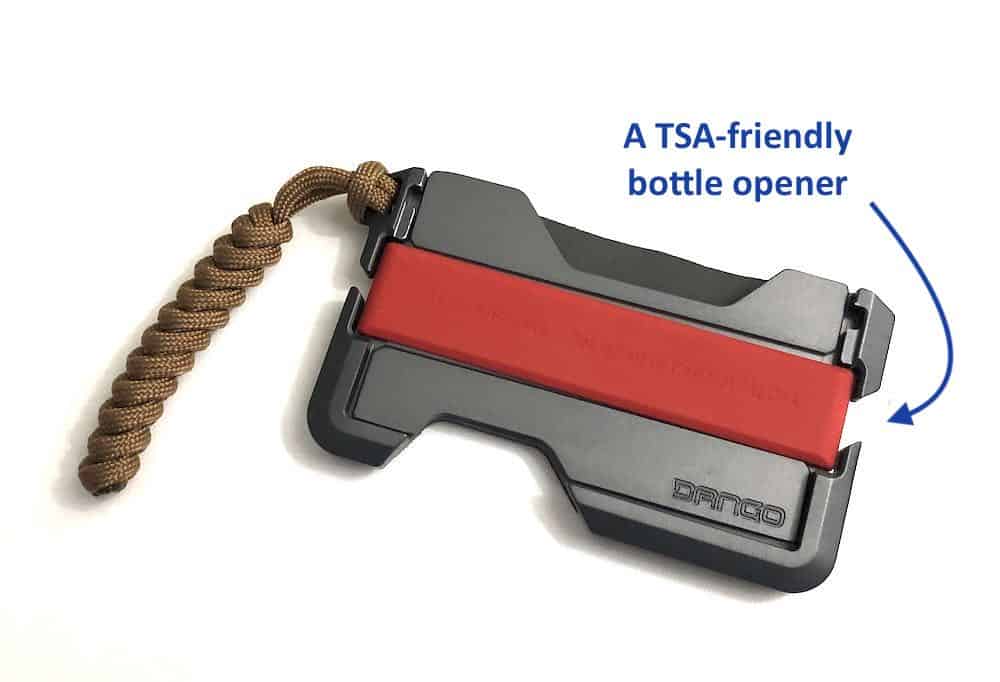 Equal parts rugged, sophisticated, masculine, and undeniably dapper, the Dango D01 Dapper is the perfect everyday carry for both form and function. Much like the Ridge, it can carry around 12 cards or so plus a few bills while offering reliable RFID protection and an ultra-slim profile perfect for your front pocket.
However, Dango's wallet might just have the upper hand when it comes to durability thanks to its tough top grain leather, mil-spec bolts, and aerospace-grade aluminum chassis. Either way, know you won't have to worry about this rigid metal and leaather wallet falling apart for years to come.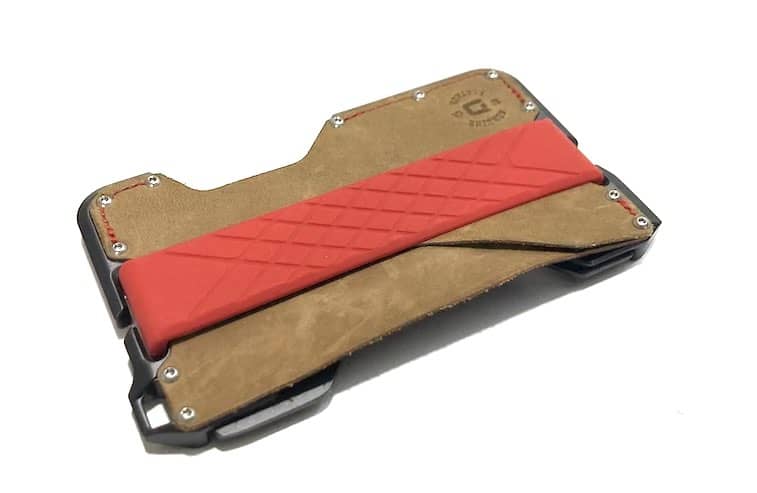 3. EASIEST TO USE: Ekster Carbon Fiber Cardholder
Still the same reliable pop-up ejector wallet, but now made with real carbon fiber.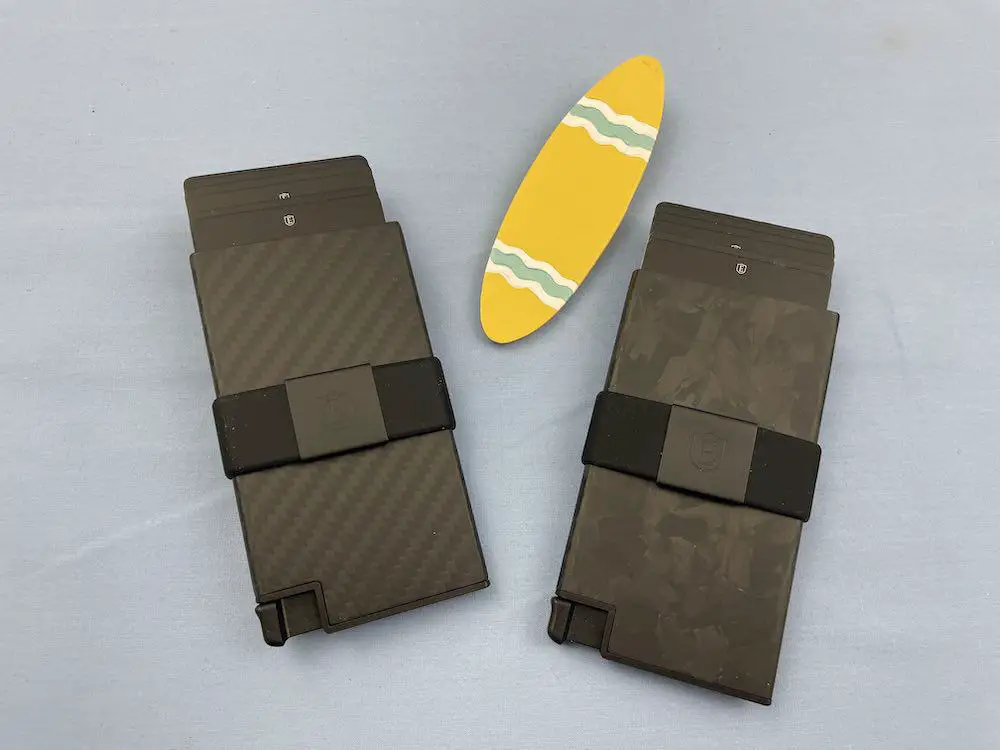 Ekster is well known for its Senate and Parliament leather wallets that use an aluminum pop-up ejector system to eject up to 6 cards. Now, they've created another cardholder made entirely from carbon fiber that uses the same reliable card ejector system. 
To this carbon fiber cardholder case they added and aluminum plate that is held to the wallet with a silicone band that doubles as a cash strap. Under the aluminum plate you can carry as many as 9 cards. On the opposite side, you can carry a few bills or receipts under the cash strap. 
If you're doing the math, 6 cards in the pop-up ejector and 9 under the expandable aluminum plate equals 9. 
Unlike the Senate and Parliament wallets, there isn't a stitch of leather to be found on this wallet. The carbon fiber is ultra strong, even lighter than aluminum. It's thin, sleek, and slides in and out of my Levi's like its coated in Teflon. 
My favorite part of all Ekster wallets is that I can eject my cards with the push of a button while holding it in just one hand. The pop-up ejector is a fidget spinner for listening to boring lectures, and quick as lightning quick for choosing the right card to buy a six pack afterward. 
4. Rugged Materials Ranger
An all steel body makes this wallet the toughest of all.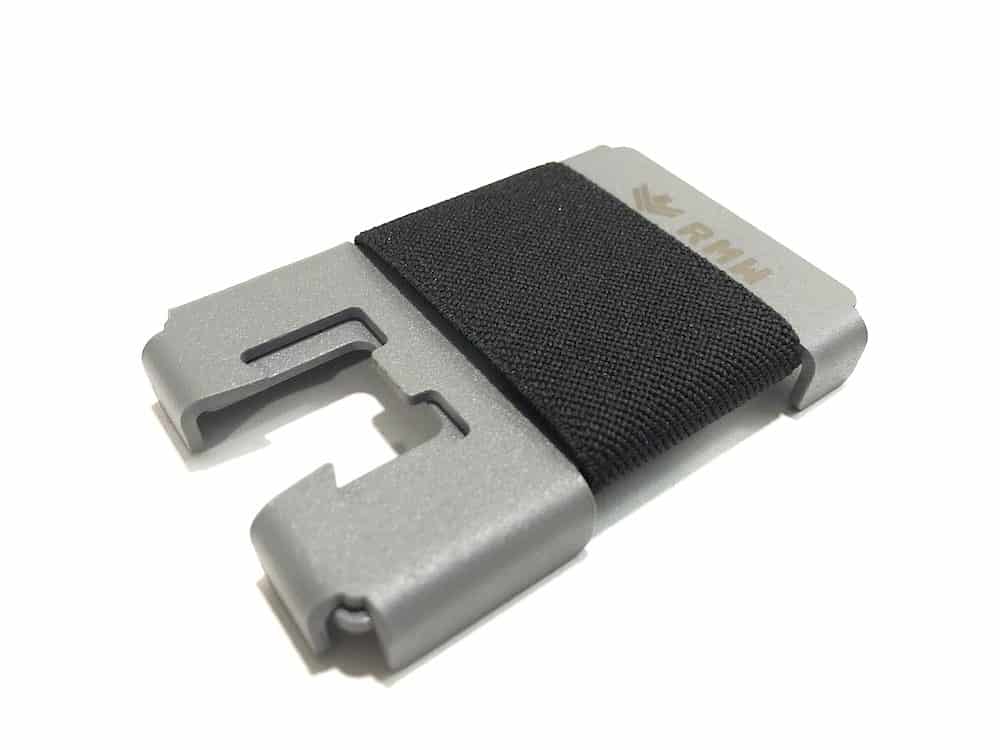 Not all brands (budget or not) are created equal. Some might be aiming for the strength of the Ridge wallet, but many fall short because they half-ass it. Make no mistake, Rugged Materials is not one of these brands. Instead of trying to directly translate it, they do their own thing with the Ranger, but still keep things sleek, modern and just what you need.
This cardholder has a rigid, corrosion-resistant body, leather lining, and super rugged money strap that can face even the harshest conditions as well as 12 built-in tools and a lifetime guarantee for your convenience.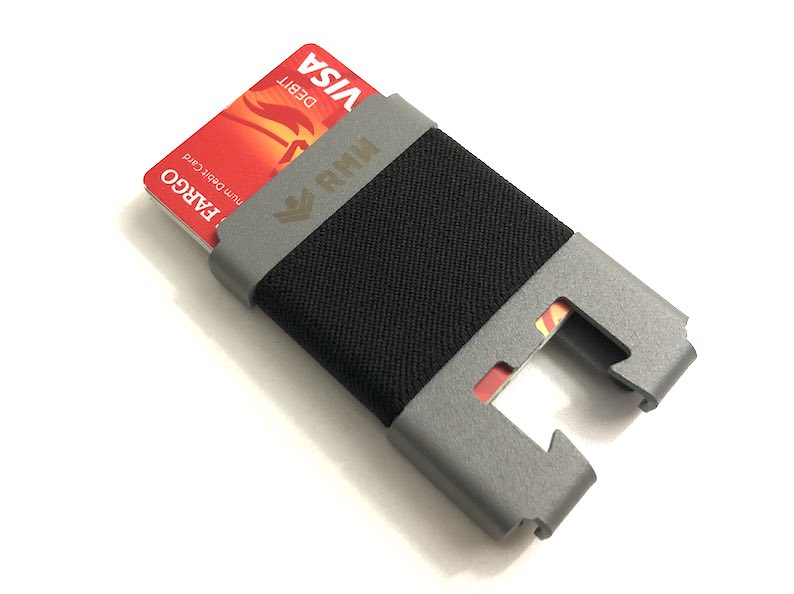 5. ACM Credit Card Holder Wallet
The cards in this wallet never touch each other. They're in their own separate channels.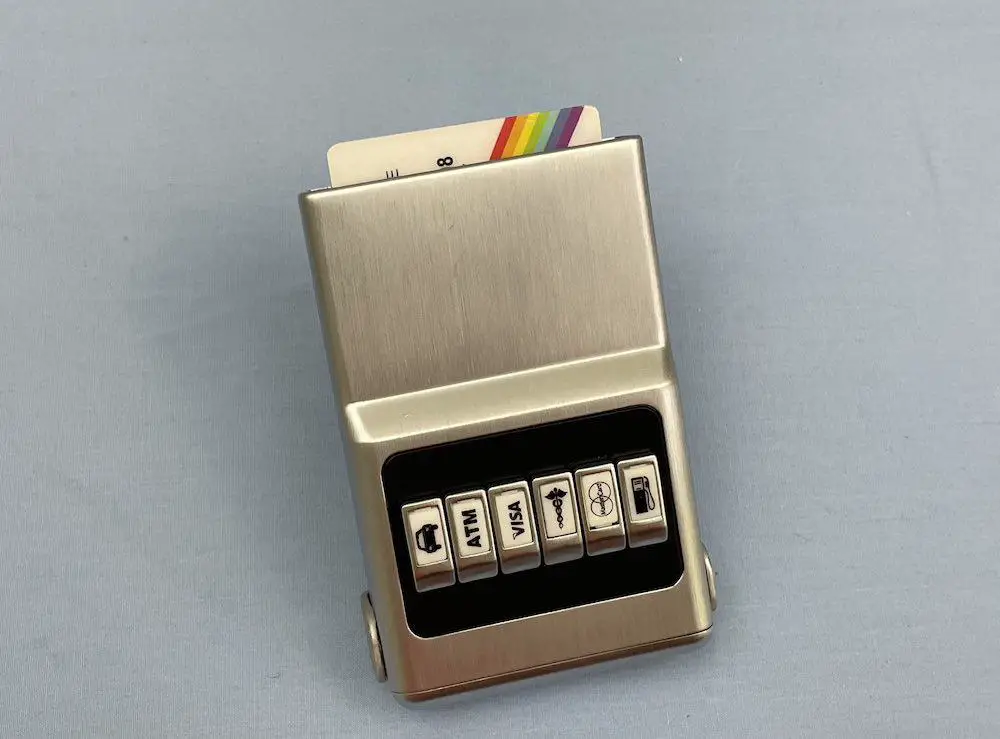 Despite being a bit of a weird (read: unique) option when stacked against everything else here, the ACM Wallet Credit Card Holder is one of the best rigid metal wallet options out there if you need something beyond tough and durable.
This thing could probably survive a zombie apocalypse because of its polycarbonate shell, stainless steel springs/screws, and two-part process chrome and industrial-grade rubberized polymer coatings. We hope we never need to test it, but we're pretty certain this wallet could handle it.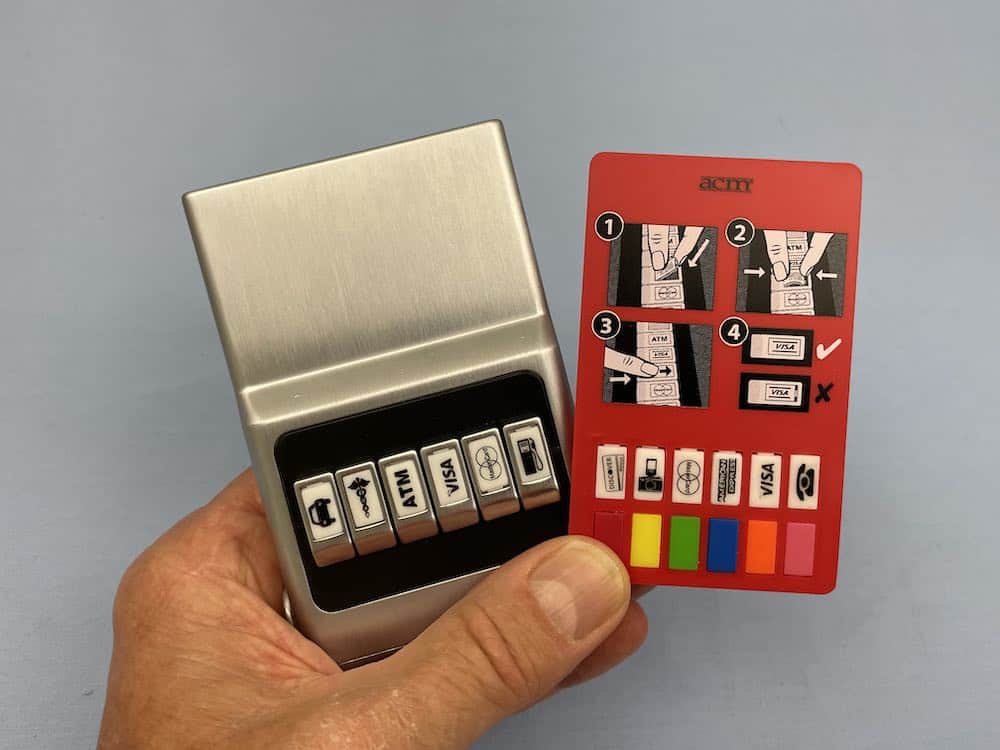 6. Flipside 4
The clamshell design is a little bulky, but it keeps your cards super safe.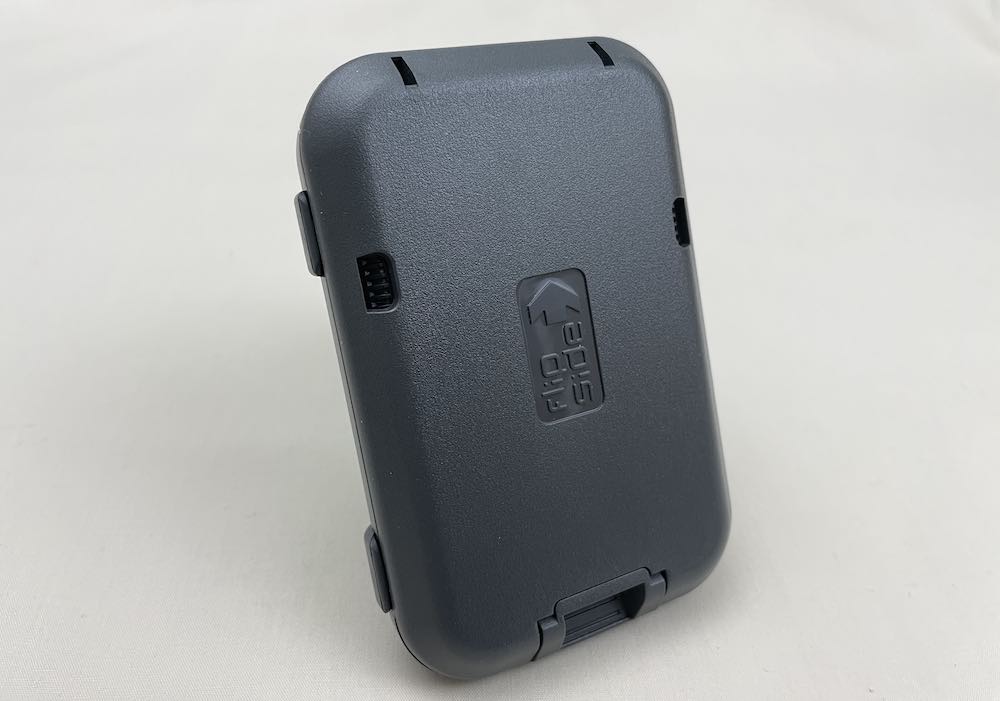 Are you one of those who'd like to see a durable wallet do things a little differently? If so, you're in luck with the Flipside 4. This offering from Flipside switches things up. Instead of sandwiching your cards together or functioning as a box to just slide things in, this wallet actually functions as an enclosed case.
Just open up the snap closure and pile in all your cards plus cash and rest easy. Everything is contained safe inside and everything will stay extra well-protected thanks to a heavy-duty polycarbonate and aircraft-grade aluminum construction that's both crushproof and water-resistant.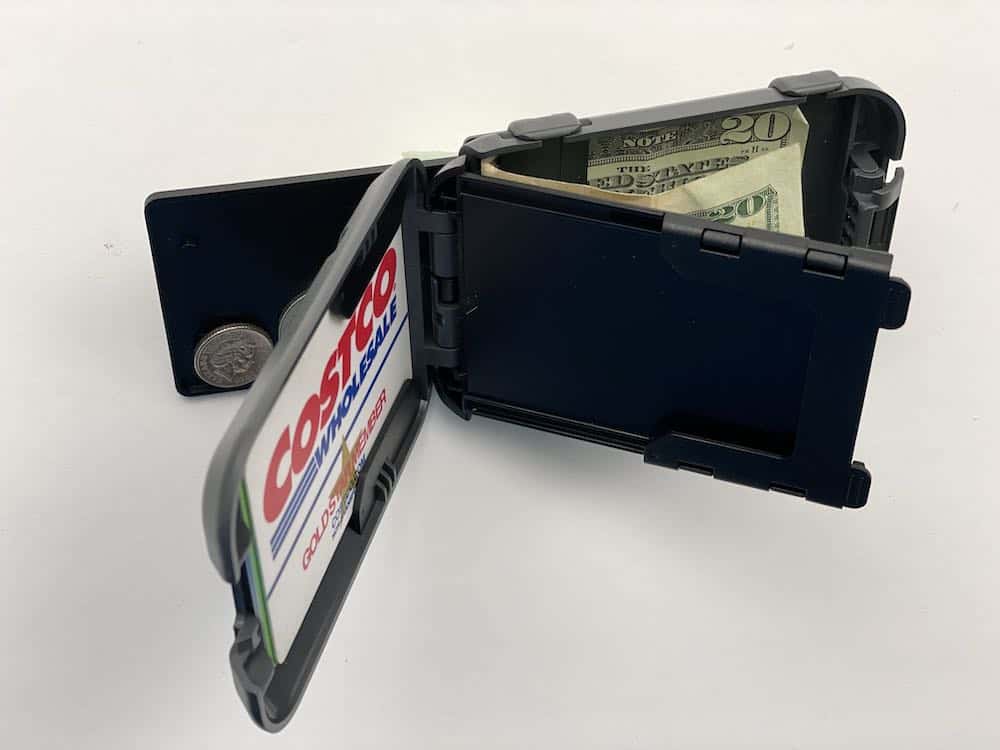 7. Ogon Big Stockholm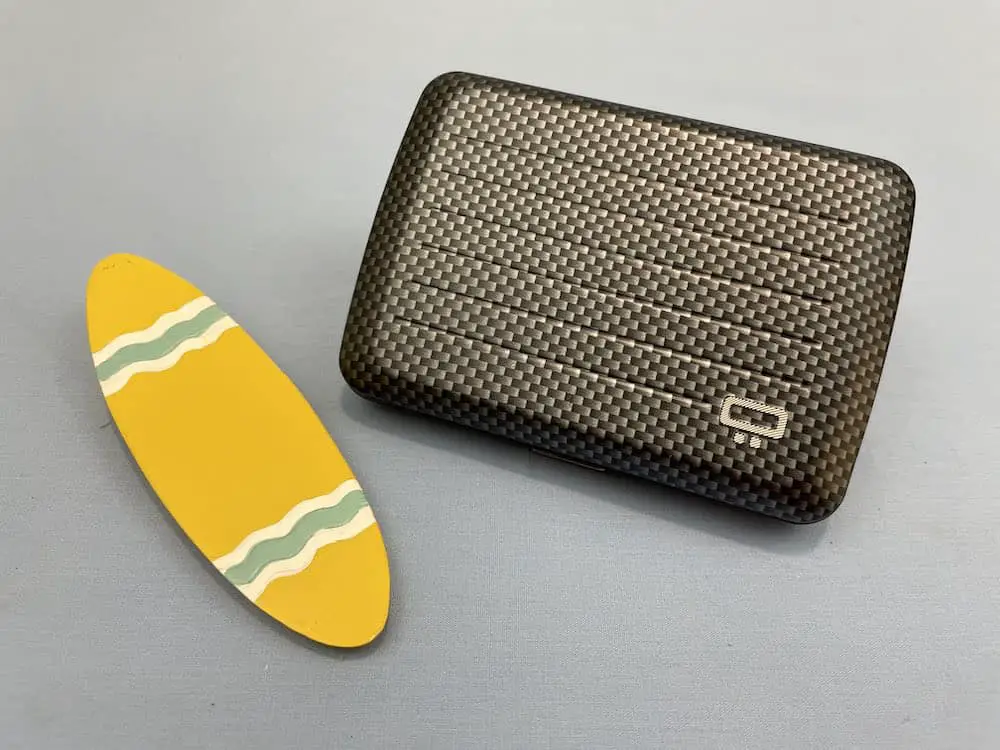 Sorry to Flipside, but they're not the only ones making a rugged, durable case-style wallet. Ogon has also been doing that for years with the Big Stockholm, one of their most popular and well-developed wallets to date.
Unlike the Flipside 4, this wallet focuses a little more on slimness with a 9.3 x 11.7 cm x 1.9 cm body that just feels good to carry and with a more minimalistic but modern design. It's not just all looks, though. It's also made of ultra-tough carbon and aluminum, so you know it'll stand the test of time.
8. Pelican Micro Sport Wallet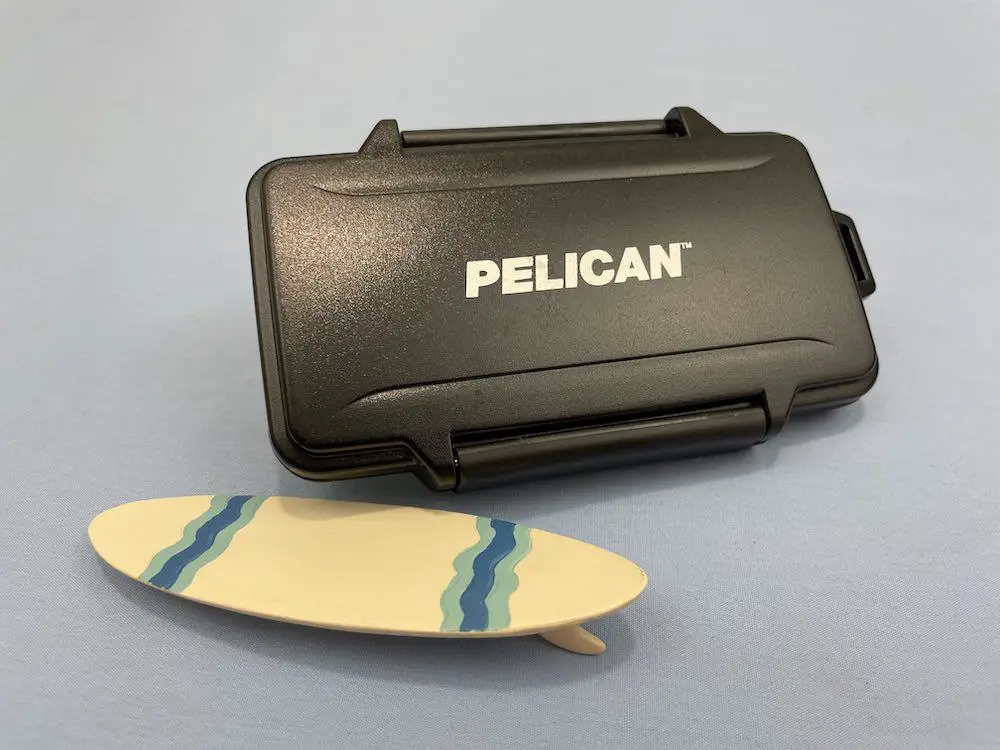 Where other options on this list have opted for sleeker, dashing designs, Pelican instead hones in on a more utilitarian, sporty design that elevates function above all else.
This thing is a bit of a beast with a card case constructed of rigid crushproof, water-resistant, and dust-resistant polycarbonate that fits in great with any rough and ready lifestyle. Whether you're always ready for a hike, a day on the river, or something else entirely, the Pelican Micro Sport wallet has your back.