The Ridge wallet is one of the most compact smart wallets out there, no larger in size than a credit card. But it definitely has a male vibe.
Don't women deserve something similarly slim and functional, but without the hard edges of a metal or carbon fiber wallet? Damn right, we do.
So here are 10 minimalist Ridge wallet alternatives that will easily fit inside a pants pocket, wristlet, clutch, or daypack. I have tried most of these out myself and they're ready to go anywhere you are.
1. Herschel Charlie Wallet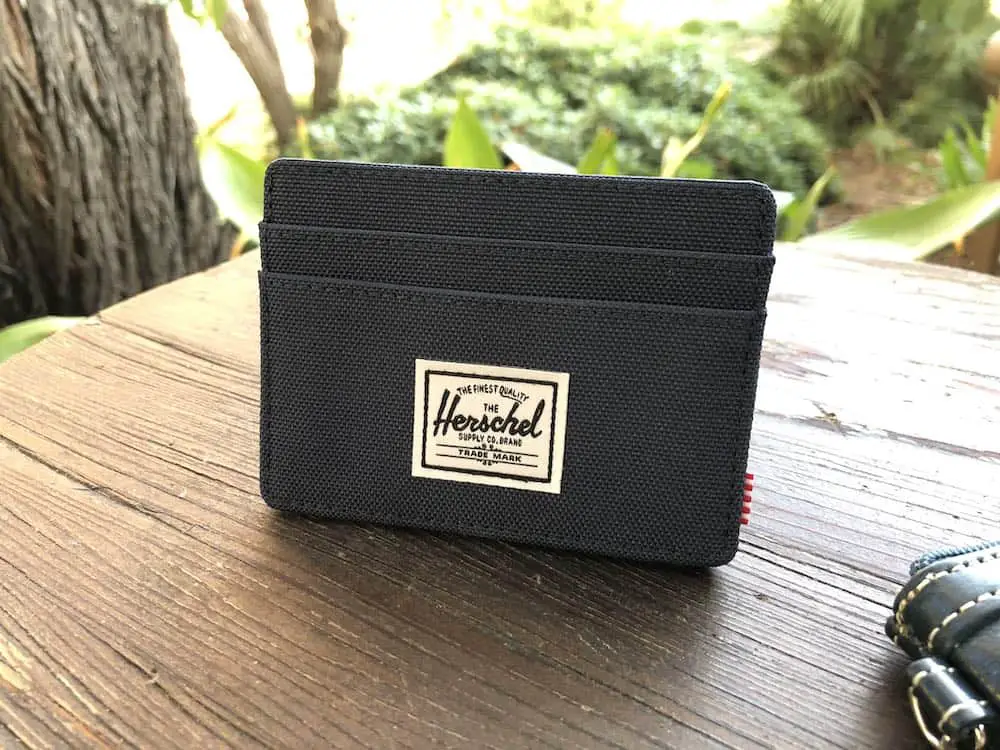 There's something to be said for full faces of makeup, cocktail dresses, and sophisticated clutches. But some of us would rather keep it simple and above all, easy. The Herschel Charlie wallet feels the same and responds by giving you everything you need and nothing you don't.
It's simple with a durable fabric construction and convenient with a slim profile that can still hold around eight to ten cards with ease. It also looks pretty good doing it, available in over 60 colors and patterns on Herschel's website. It's essentially the t-shirt of all wallets – cute, casual, and an absolute staple.
2. Vaultskin Chelsea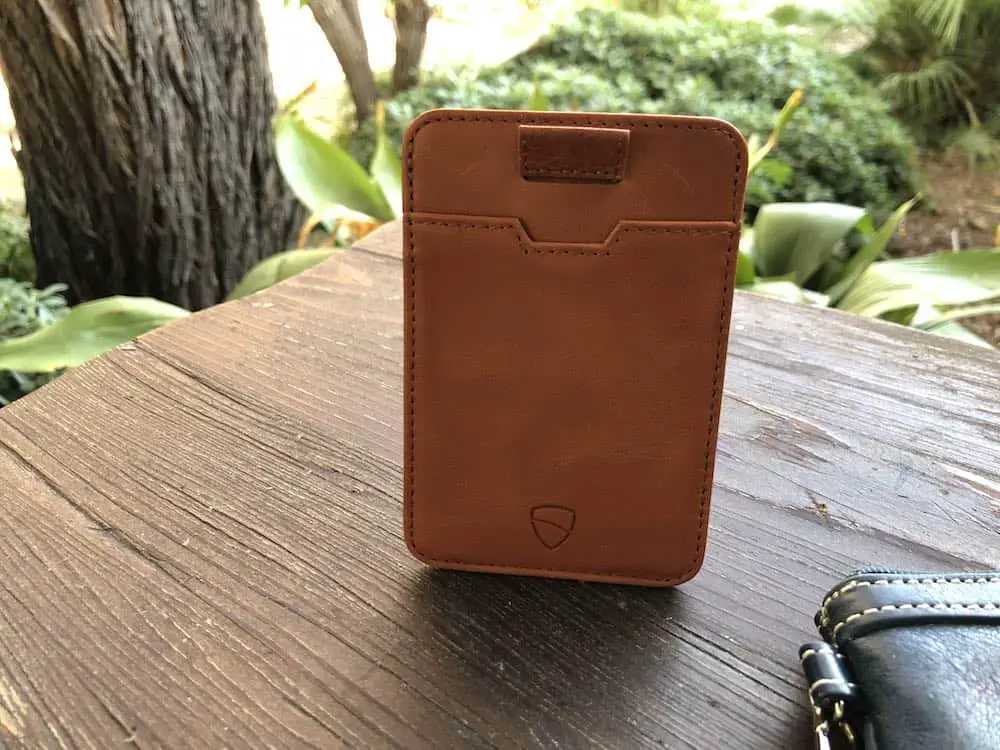 Where Herschel's Charlie is the equivalent of your favorite graphic tee, the Vaultskin Chelsea is, well, your go-to Chelsea boot (how fitting). Use-wise, it's pretty similar with room for 8 cards, a little bit of cash, and a slim size that be easily be thrown in a pocket, purse, backpack, or clutch.
However, the look is a little bit more mature and classic, especially in the black colorway. The leather and muted tones instantly elevate it, making it more elegant, sophisticated, and dressy. Although, it's still pretty simple, which makes it just as well suited to brunch with friends as it does formal work events.
3. Thread Vertical Card Holder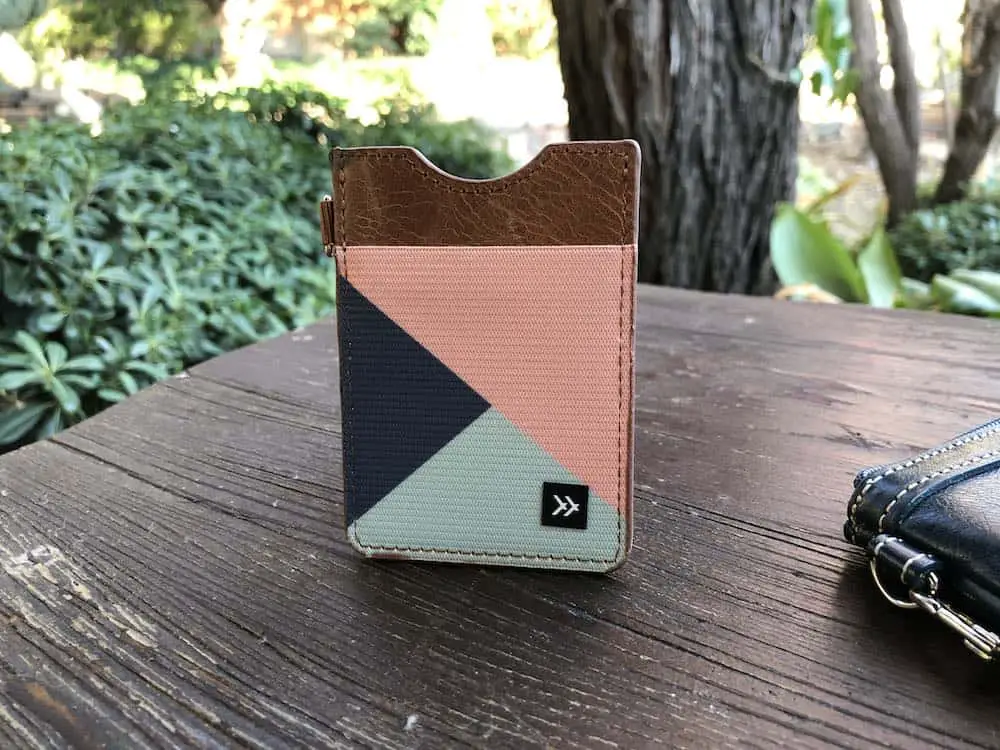 Looking for a Ridge wallet alternative that's even more lowkey than the Charlie? You've come to the right place. Thread's Vertical Card Holder is super straightforward and basic, consisting of a top-access pocket that can hold up to eight cards and an easy-access elastic one for your most frequently used one. That's it. The style is anything but basic, though, which is why I love it.
Thread's card holder currently comes in 35 different styles. Some are pretty toned down, but most are loud, bright, and fun, including everything from cheetah print to tie-dye and beyond. It's got a little something for everyone. 
4. Ekster Secretary Sleeve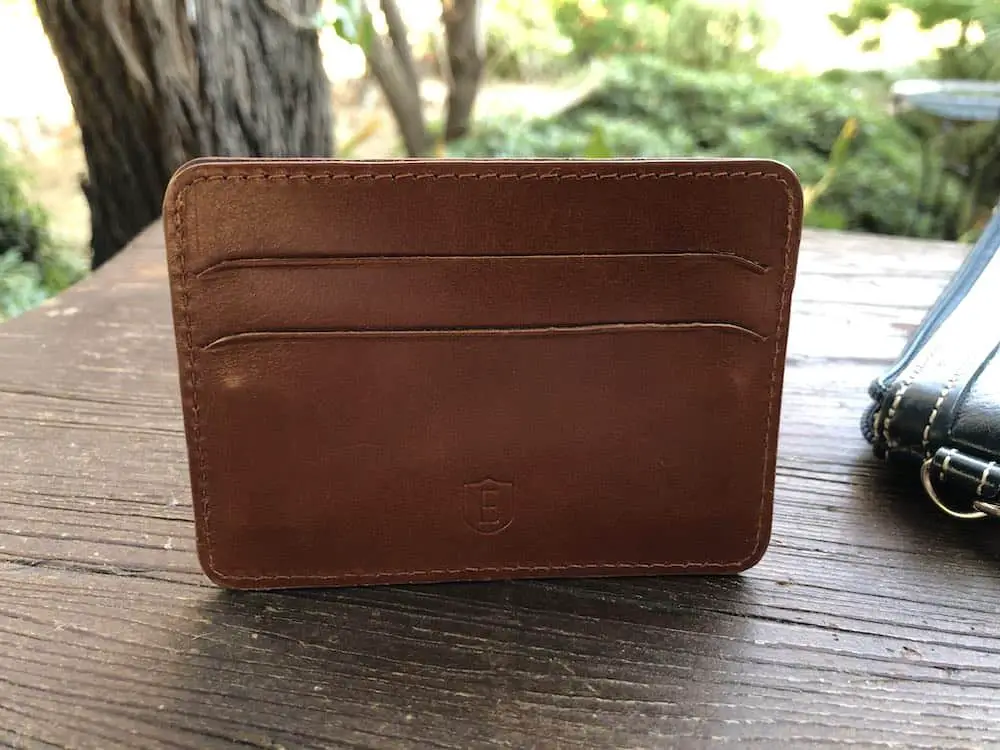 Ekster is one of my favorite wallet companies. They never seem to disappoint, and they don't disappoint with this Ridge wallet alternative, either. Much like the Thread Vertical Card Holder, the Ekster Secretary Sleeve is an offering that has had all the fluff taken out of it, leaving it small and easy to use.
It's just a paired down leather sleeve with four card slots (two RFID-blocking), and a handy cash/coin pouch for all your physical money carrying needs. Basic, but it works well. On top of that, I love the aesthetic and material. The leather is high-quality, feels great to the touch, and has a nice rugged, rustic look.
5. Fossil Logan Bifold
Fossil is well-known for quality and elegance, both of which extend to their Logan Bifold wallet. Closer to the Vaultskin Chelsea than Thread or Herschel's products, Logan prioritizes classic design with genuine leather construction, beautiful stitching, and timeless color options like blacks, browns, and sophisticated blues.
In fact, it takes this even further with a familiar bifold shape that allows for more storage than other Ridge competitors. This makes it a little bulkier but means you can actually carry a decent amount of cash along with all your cards.  Just throw it in a purse or bag and you won't even notice the size difference.
6. Travelambo Front Pocket Wallet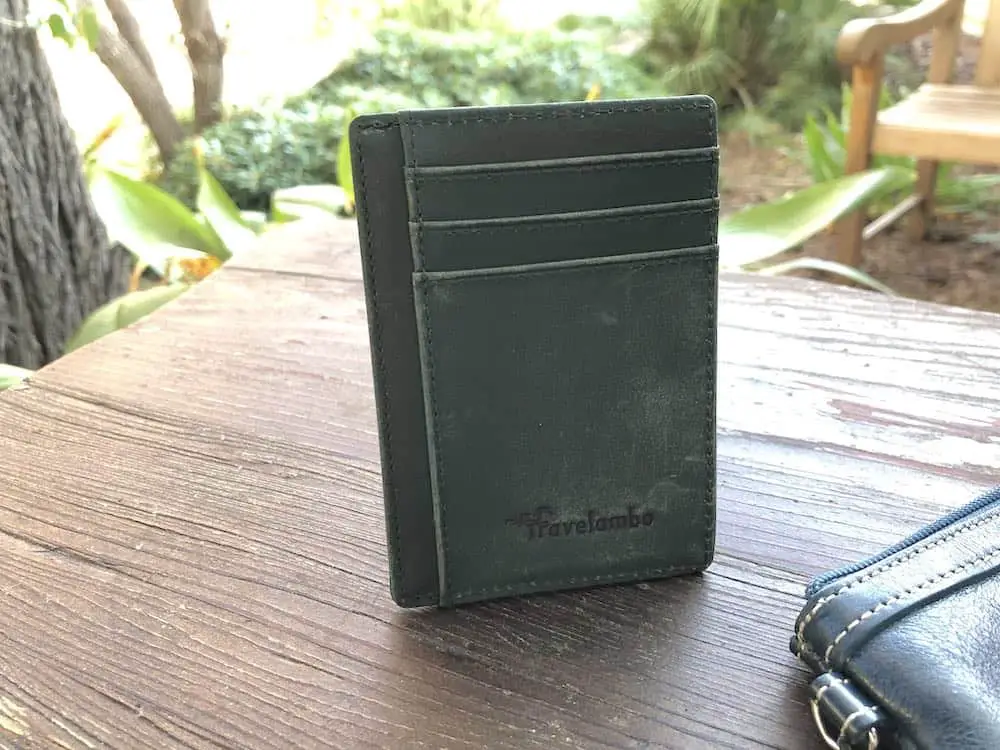 As someone who appreciates a good bargain, I'd be remiss to not mention the Travelambo Front Pocket wallet. It's only $10 and is a total steal for what you're getting. Similar to Ekster's Secretary, it's a super minimalist carry that's slim enough to slide into even the most hellishly small pockets (although seriously – please just give us real pockets!).
It can hold a few cards and enough bills for a fun night on the town. Bonus: it's handmade, RFID-blocking, and comes in plenty of neutral tones to suit any wardrobe, whether you're high fashion or live in your trusted yoga pants.
7. Bellroy Micro Sleeve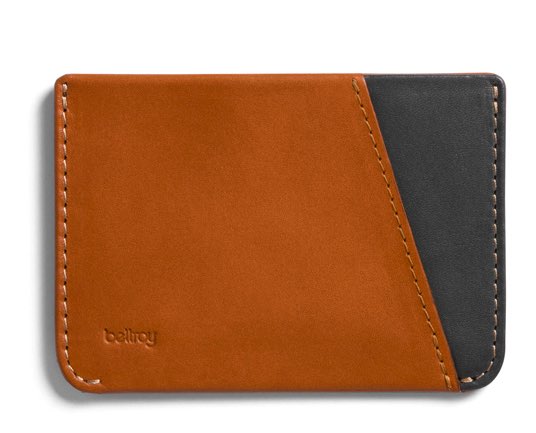 For a minimalist pick that truly is minimalist, the Bellroy Micro Sleeve is probably right up your alley. No bells and whistles here, it purely focuses on quality and function. Like many other minimalist wallets for women, it makes use of a few quick access slots and a central pocket for cash or a couple more cards if needed.
It can only hold 6 cards, but it's ideal if you need something ultra-low-profile and easy to carry. Just a pocket is all you need. The only potential downside is that its colors are more natural and gender-neutral, so don't be surprised if your boyfriend starts making grabby hands at it!
8. Buffway Slim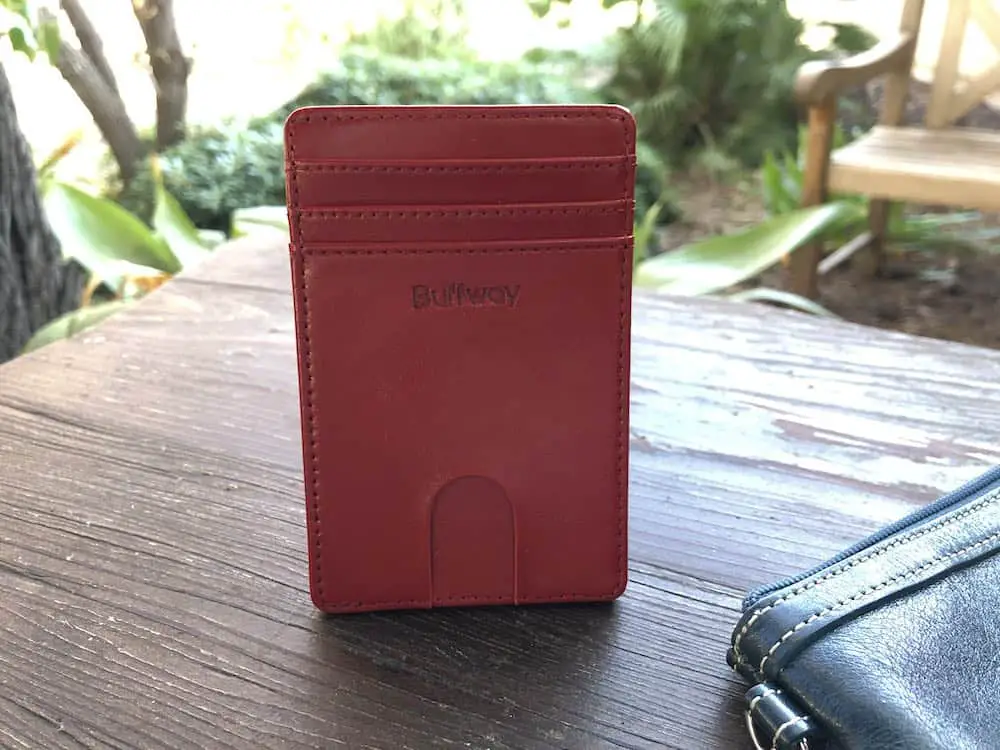 A fan of the Ekster Secretary but don't have a lot of cash to play with? I can't recommend the Buffway Slim enough. The two are very similar, both making use of a simple, thin sleeve construction that can carry eight to ten cards with little problem.
The general product designs are pretty similar, too, although the Buffway Slim does look significantly less rugged and has a stiffer leather than its competitor. In my opinion, however, it more than makes up for it thanks to its cute, vibrant color options and a price that's half of the Ekster.
9. Ekster Senate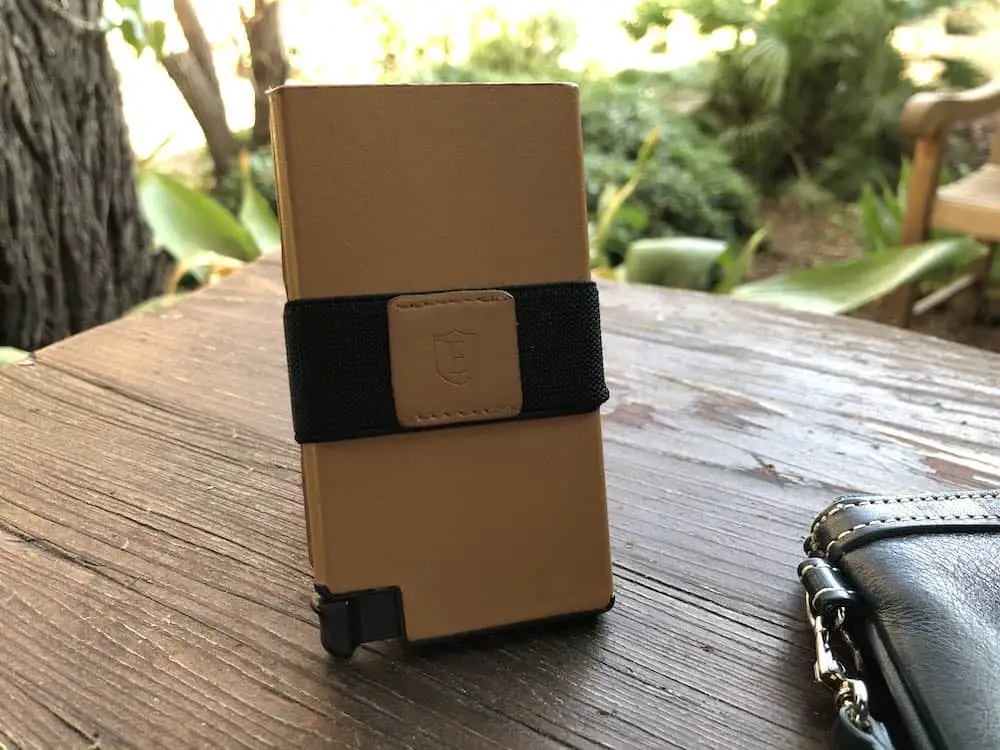 Is it really a Smart Wallet Info post if I didn't mention the Ekster Senate at least once? I think not. The Senate is a big favorite here, but that's because it makes a great Ridge alternative. It's shockingly durable, modern, and offers amazing RFID protection.
The quick access button and 6 card-carrying capacity make accessing a credit card fast and furious. No more fumbling at the Starbucks' counter! The top-grain leather is really smooth to the touch with nicely burnished and polished edges. It's slim, compact and perfect to throw into just about any size bag.
10. Flowfold ID Pouch Wallet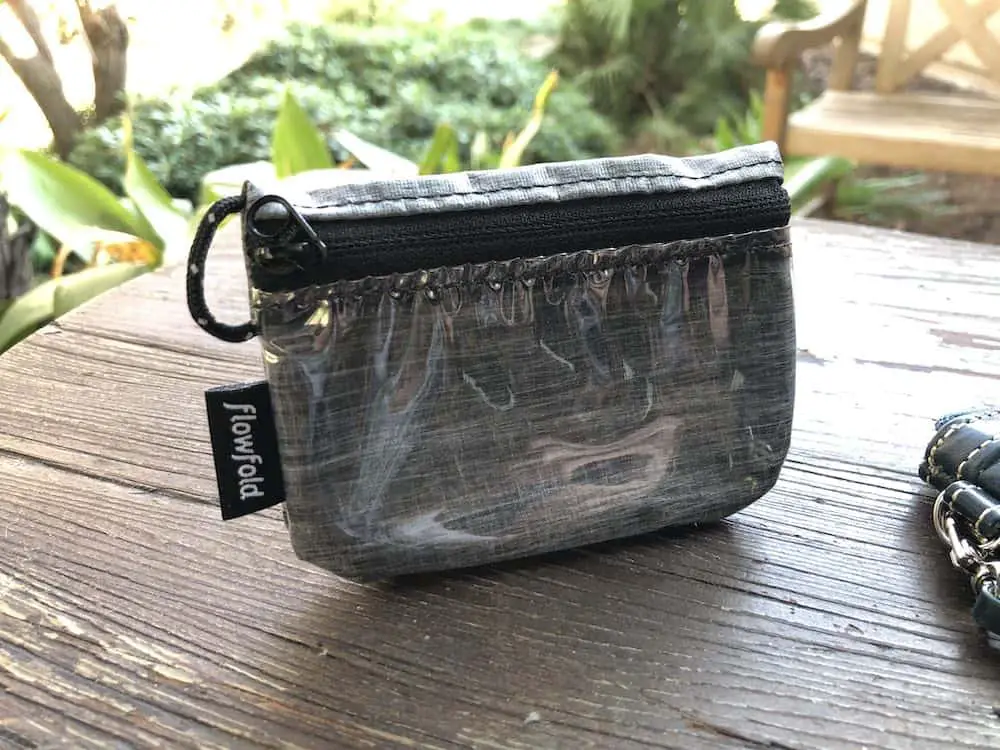 Besides being fun to say, the Flowfold ID Pouch wallet makes for a great and unique EDC that can fit in a clutch, a purse, or carried right in a pocket. Somewhat similar to the Charlie, it's made of sailcloth fabric rather than leather, which makes it both tough and weather-resistant. It also incorporates a zippered clear plastic pocket on the outside for coins, lip balm, or whatever.
The Flowfold is perfect for hikers or any woman who needs function first. As far as looks are concerned, it's far from girly or sophisticated, but its handcrafted, practicality-first design still makes it stand out in a crowd.